1-pound micro preemie who spent 122 days in NICU reunites with medical staff who saved her life
|
When Mikayla Petti was born at 24 weeks, weighing just 1 pound, 9 ounces on February 15, 2020, the odds of her surviving weren't great.
Termed a micro preemie due to the extremely premature nature of her birth, Mikayla arrived 16 weeks before her due date as mom Maria and dad Andrew were on the way to St. Joseph's emergency room in Bethpage, New York.
"Mikayla arrived inside my pant leg," Maria told Good Morning America. "We got to the hospital, my husband ran inside and said, 'My wife had a baby in the car.'"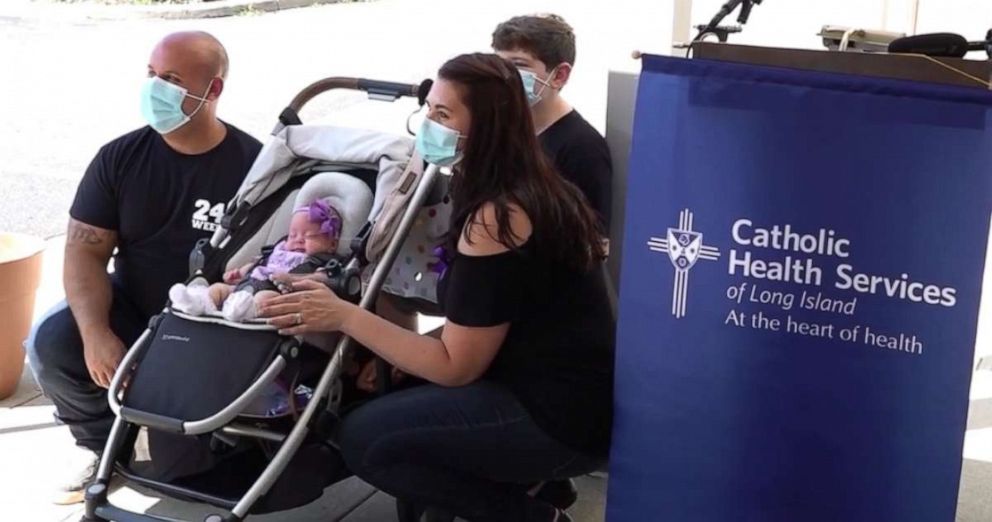 Dr. John Mathew, director of emergency medicine and associate chief medical officer for progressive emergency physicians at St. Joseph's, reassured the Pettis family that he would do all he could to save their baby.
The hospital was not equipped with a NICU nursery, however, and so Mikayla was placed in an infant warmer and Dr. Mathew forced to work on her for 90 minutes before she could be transported to another hospital.
"Once we clamp the cord, everything changes for a child — the lungs are actually utilized for the first time," Mathew told GMA.
"We were prepared, but in a little bit of shock.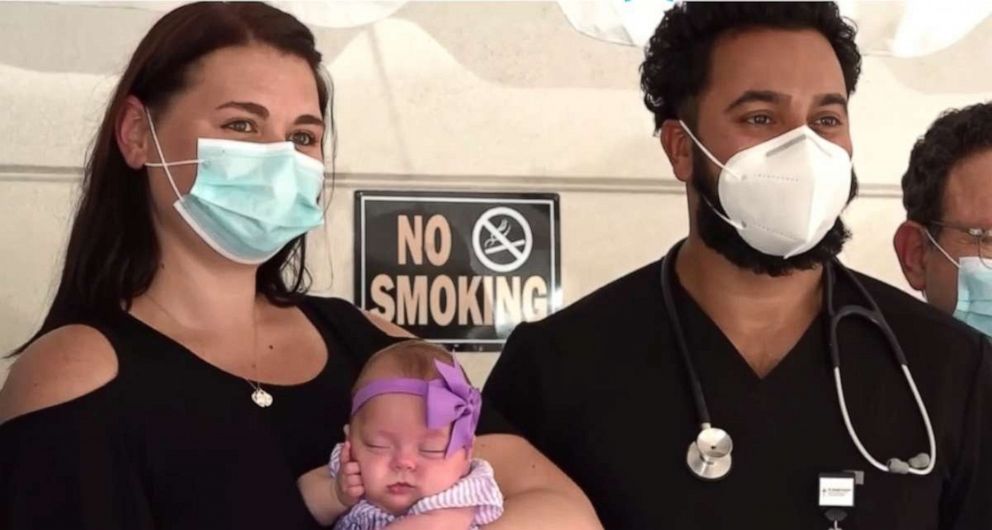 "Typically at 24 weeks, that's a very critical point for the child regardless of what resuscitation I give that child."
Mikayla would go on to spent the first 122 days of her life in intensive care at the North Shore University Hospital in New York. Due to COVID-19, visitation was eventually limited to one parent a day for just one hour.
Now, however, the little one is thriving. On August 5, Mikalya and her parents were reunited with the doctors and nurses who saved her life.
"We have this young life who wants to survive despite all the death we've seen [during COVID-19]," Mathew said. "It was really precious to see this little girl who knows how to fight all obstacles."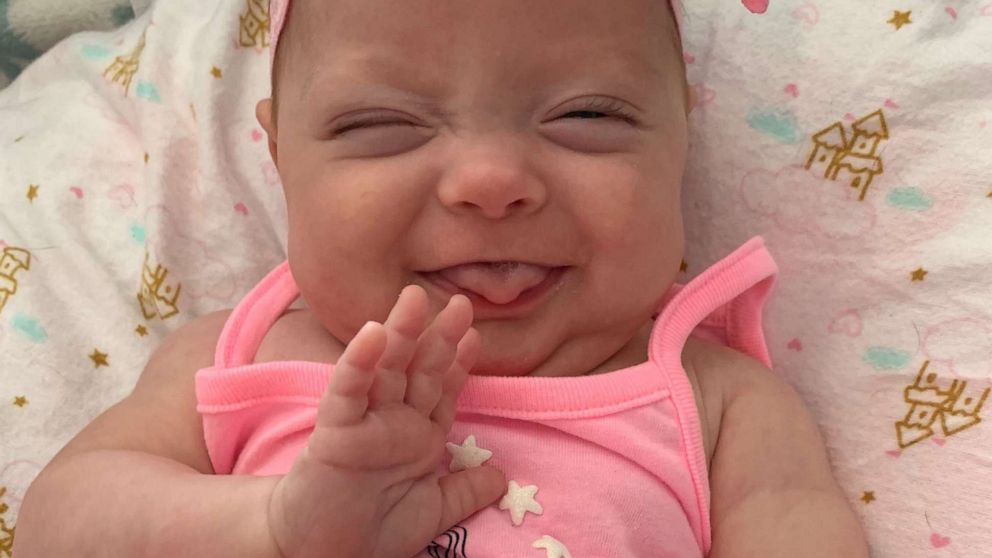 Needless to say, we're delighted Mikayla pulled through and survived. What a little fighter she is!
Thank you to the wonderful doctors and nurses who saved Mikayla's life! She truly is a miracle baby.
Share this article on Facebook if you want to praise Mikayla and the team who saved her life.
The post 1-pound micro preemie who spent 122 days in NICU reunites with medical staff who saved her life appeared first on Happy Santa.