1-year-old boy dead, twin brother hospitalized after police suspect mother's boyfriend abused them
|
Police were called to a home in Ecorse, Michigan around 4 a.m. Tuesday in response to a report of an unresponsive child. When officials arrived they found twin 1-year-old boys with extensive injuries.
Unfortunately, one of the boys was unable to recover from his injuries. The other underwent emergency surgery.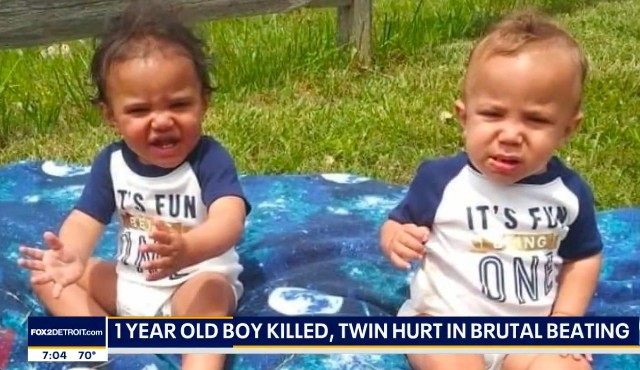 Ecorse police placed the boys' mother, Lisa Reed, under arrest and spent 12 hours searching for her boyfriend, who they believed was responsible for abusing the boys.
According to reports, the boys, Zayire and Zion, had been living with Reed and her boyfriend, James Gibson, for the past three months.
Gibson, who has a criminal history that includes child abuse, had recently been paroled for a child abuse case.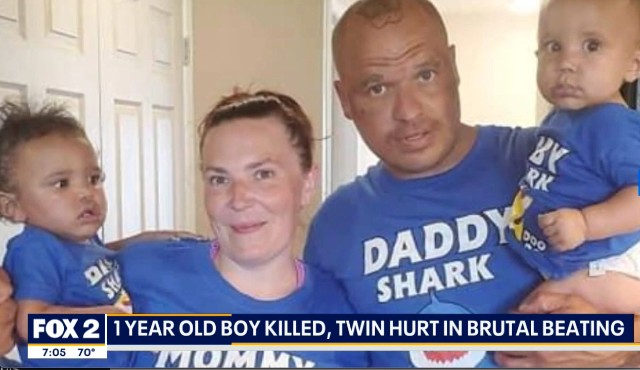 "Two very innocent boys, happy loving children," Ricky Tanner, the boys' uncle said. "To realize what happened in that home to those boys. It angered me and brought me to a level I never thought I would understand."
Inspector Timothy Sassak, with the Ecorse police, said it was the worst case he'd ever seen.
Authorities didn't release any information on what injuries Zayire sustained before his death, but Zion had to undergo surgery for a broken hip, a broken nose, and bleeding of the brain.
Police believe Gibson caused the injuries, but both Reed and Gibson are expected to be charged.
An autopsy will be performed on Zayire.
How absolutely horrible. How could anyone do such a thing to such an innocent soul?
I hope both are charged. Justice needs to be served. Share if you agree.
The post 1-year-old boy dead, twin brother hospitalized after police suspect mother's boyfriend abused them appeared first on Happy Santa.