1-year-old dead after two suspects opened gunfire at cookout in Brooklyn
|
A 1-year-old baby is dead, and three men were left wounded after gunfire interrupted a family's cookout in Brooklyn Sunday night.
"He was the joy of my life," Samantha Gardner, the little boy's grandmother told the Daily News.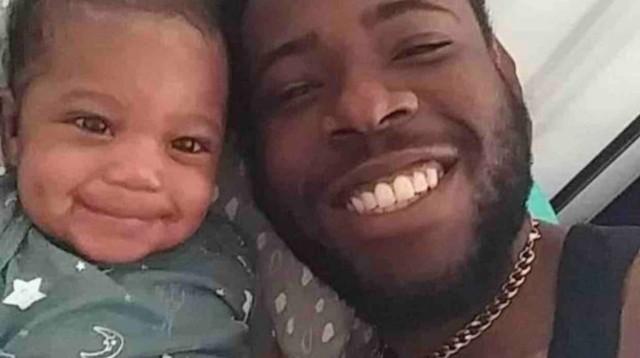 Davell Gardner Jr. was fatally wounded when two men pulled up to the cookout and opened fire. Davell, who was sitting in his stroller at the time was hit in the stomach.
Three other men were also hit. They are expected to survive.
According to ABC News, the NYPD responded to a call about shots fired around 11:30 p.m.
Davell was rushed to Interfaith Medical Center before being transferred to Maimonides Medical Center where he was pronounced dead at 2:39 a.m.
While no arrests have been made, the NYPD has received surveillance footage in hopes that the public will be able to identify the suspects.
"You took a part of me away also — and now I have to put my son in the ground and never get to see him again," Davell Gardner Sr. said.
"He was pure, and you took that life away. And you deserve to rot in hell."
A GoFundMe has been set up to help the family with "anything" they may need while they grieve.
Share this if you want those responsible for murdering Davell Gardner Jr. arrested.
The post 1-year-old dead after two suspects opened gunfire at cookout in Brooklyn appeared first on Happy Santa.