1-year-old toddler has burns covering 60% of his body after being trapped in house fire – his family ask for prayers
|
As parents we're desperate to protect out children and see that they don't come to harm.
Of course, that's far more easily said than done. The world is a notoriously rough and unpredictable place, and there's certain things we just can't – try as we might – protect our babies from.
One family, from Council Bluffs, Iowa, know that as well as anyone. They're asking for prayers from the public after their 1-year-old son was trapped in a house fire.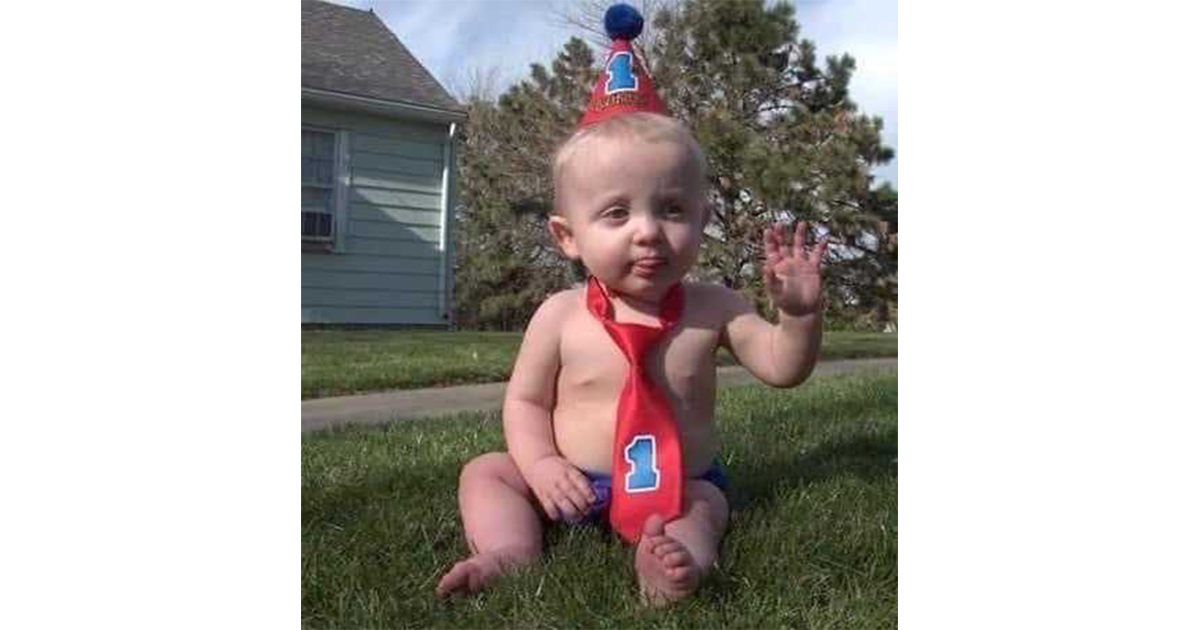 As per tragic reports, Ezekiel Adams and his 3-year-old brother, Jameson, were rescued from the blaze by firefighters on Friday night.
While Jameson was treated for smoke inhalation and minor burns, his younger brother wasn't so lucky. It's said Ezekiel suffered 60% burns to his body and has sustained a lot of lung damage.
The 1-year-old was flown to a burn center in Lincoln, Nebraska on Friday night, with his grandfather, Dave Smith, citing his survival as a miracle.
"He made it through the night, which was a miracle in itself. We're seeing a light at the end of the tunnel," Smith said.
Recovery continues
Ezekiel was then flown to the University of Iowa's Children's Hospital in Iowa City early on Saturday morning. That facility has a machine that can remove the carbon dioxide from Ezekiel's blood if required, though he hasn't needed it yet and is so far breathing on his own.
Smith continued: "As with anything, we rely on God to intercede for us.
"He is a young man that has a lot of determination, even for a young child. You can see it in his eyes. You can feel it when you're around him. I think it'll become evident."
The Council Bluffs Fire Department meanwhile shared a post by fire Chief Justin James to their Facebook page Saturday.
"Last night you were as good as it gets," he said of his firefighters. "You gave a second chance to the victims with seconds to spare."
Thank God these two boys were rescued, and thank god the firefighters were able to get Ezekiel out before further damage was done.
Please join us in praying for the continued recovery of this 1-year-old boy.
The post 1-year-old toddler has burns covering 60% of his body after being trapped in house fire – his family ask for prayers appeared first on Happy Santa.