100-year-old WWII veteran beats coronavirus after 58-day stay in Virginia hospital
|
After months and months of seemingly hopeless stories of people falling ill with coronavirus, it's finally time to hear about those in recovery.
On March 24, Lloyd Falk, was admitted to a Virginia hospital, according to a Facebook post by Henrico, Parham & Retreat Doctors' Hospitals.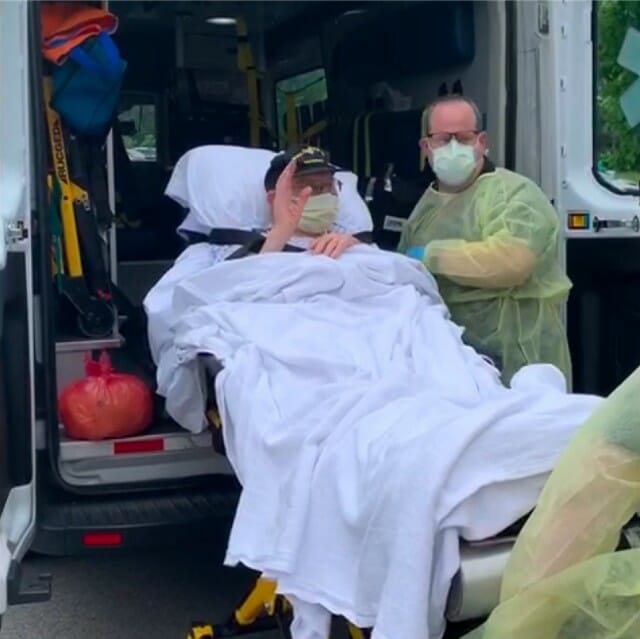 The 100-year-old World War II veteran was diagnosed with COVID-19. His wife of 74 years also had the deadly respiratory illness. Sadly, the hospital reported his wife did not make it.
But, Falk stayed strong and fought a 58-day fight at Henrico Doctors' Hospital and overcame the virus, which has so far killed over 335,000 people.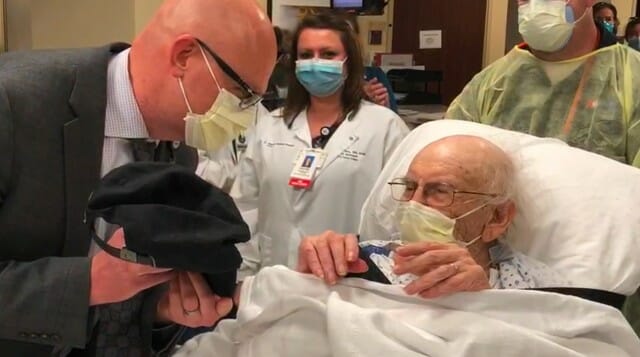 When it was time for the centenarian to leave the hospital, he was ushered out by a line of staff who gave him a round of applause and wished him well.
"We salute you, Mr. Falk. Your courage and resilience inspires us all. You know where to find us if you need us," the hospital shared on Facebook.
First, I am so sorry to Lloyd that his wife of so many years did not survive. I hope you have a support system to not only help you continue to heal physically, but also emotionally.
Share this to send your well wishes to Lloyd.
The post 100-year-old WWII veteran beats coronavirus after 58-day stay in Virginia hospital appeared first on Newsner English.