11-year-old boy shot and killed collecting charger on way to 4th July cookout – rest in peace
|
An 11-year-old boy was shot dead in Southeast D.C., Washington on Saturday night as he ran into a building to grab a charger on the way to a community cookout.
According to tragic reports, Davon McNeal was hit after a group of five fired shots in his direction at around 9:20 p.m. Police confirmed the young boy was taken to hospital, where he was pronounced dead.
Davon, described as a funny and outgoing child, was a sixth-grade student at Kramer Middle School. His grandfather, John Ayala, is the chief of police for Archangel Special Police.
As per WUSA9, John described the horrific moment he realized Davon had been killed.
"He was just getting out of a car to go get a charger to charge his phone while he was going to a cookout, that's it," John said.
"And when he stepped out the car, the shots rang, and he fell to the ground. The mother thought that he was ducking to not get hit and came to find out he had got shot."
He continued:
"His dream was to get into the NFL, because being a VIP on his team, and knowing that he likes that sport, this is what he was going to. So, this is another kid that's not out there, causing problems, and not doing anything negative.
"He got good grades in school, he is doing sports, and all of a sudden he tragically shot down in a community where he should not have been shot."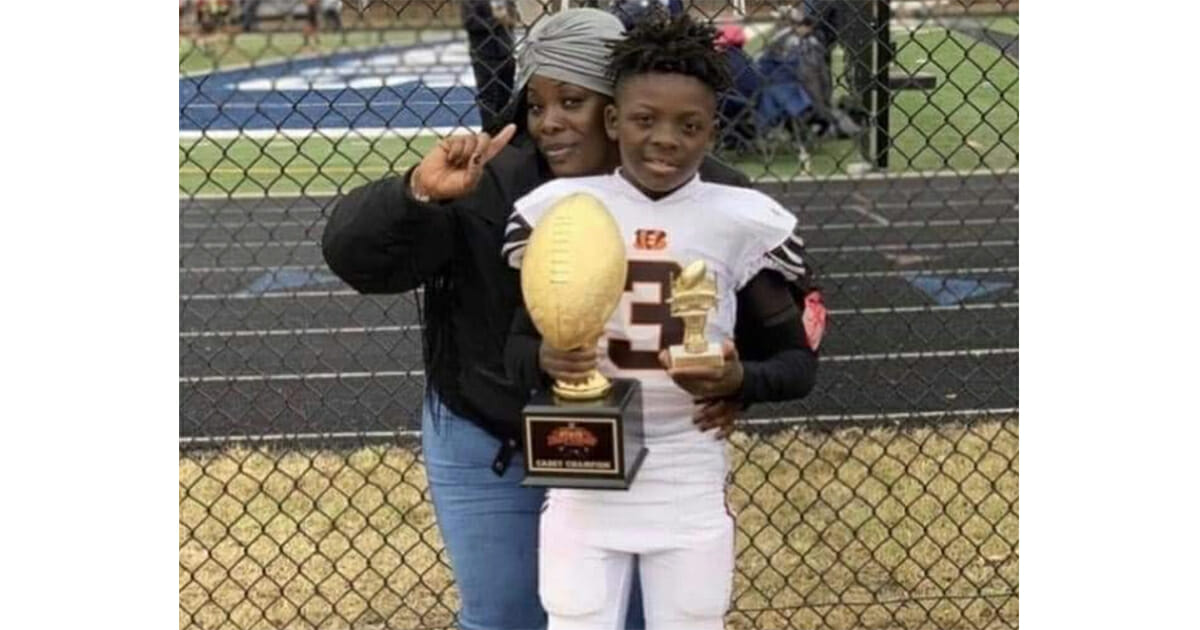 DC Police are offering an award of up to $25,000 for anyone who can provide information that leads to the arrest of the person or persons responsible for Davon's death.
Anyone with information is urged to call the authorities at 202-727-9099.
My heart bleeds for the grieving family of this little boy. When will the madness brought on by gun violence end? It just breaks me to know that Davon was simply an innocent 11-year-old looking forward to a long and happy life.
Share this article to pay your respects to this young boy, and to show your support for the ongoing fight against gun violence. 
The post 11-year-old boy shot and killed collecting charger on way to 4th July cookout – rest in peace appeared first on Happy Santa.