21-year-old from Arizona killed in hit-and-run; his family pleads with driver to come forward
|
[ad_1]

A 21-year-old who was changing his tire on the side of a highway in Tucson, Arizona was recently struck by a tractor-trailer and killed. Now his family wants answers for the football player with the promising career.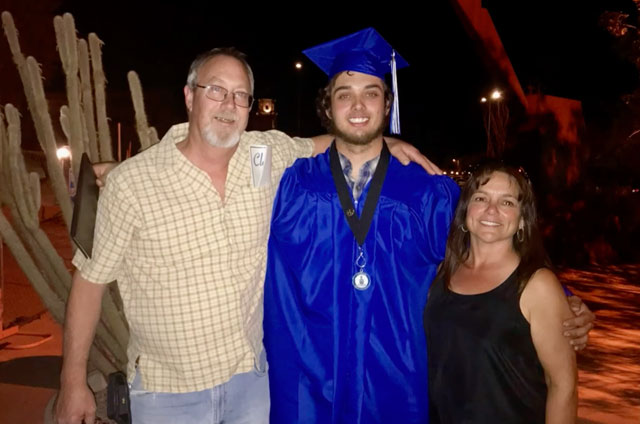 Alex Hayes, also known as Fred, was on the side of Interstate 10 Saturday night when a tractor-trailer hit him. The driver fled the scene.
The hit-and-run occurred near mile post 289 on August 21.
"It's devastating. Our family just wants to know what happened. Right now, we are in the dark about what happened, we have very little information and I think at this point we just want to know what happened," Charles Kendrick, Alex's uncle, told KVOA.
While state laws require drivers to move over when they come upon an emergency vehicle, it only makes sense for drivers to do the same when they pass a disabled vehicle.
The heartbreak Alex's family must be dealing with right now is unimaginable. I can only hope and pray that the person responsible will do the right thing and come forward.
Please share this to get the word out about this tragic accident.
The post 21-year-old from Arizona killed in hit-and-run; his family pleads with driver to come forward appeared first on Happy Santa.
[ad_2]