28-year-old doctor whose battle with COVID-19 went viral dies from 'massive brain bleed'
|
Dr. Adeline Fagan.
If you don't remember her name you probably remember seeing her smiling face. In July, the Houston doctor's story went viral after she was diagnosed with COVID-19.
After two months of battling the virus, Fagan died on September 19.
According to a GoFundMe, Fagan, who was in her second year of residency at a hospital in Houston, began feeling ill on July 8 after a shift in the ER working with COVID-19 patients.
Since she was an OB/GYN resident physician, she typically delivered babies, specifically from mothers diagnosed with COVID-19, but on this particular day she was in the emergency department.
The 28-year-old's sister, Maureen, was the first to notice Adeline didn't feel well. Initially blaming Adeline's weakness on an intense workout from the night before, it quickly became apparent it was something else.
"She went into work you know feeling really well, and by the mid-morning she just felt like she was getting a headache, and just wasn't feeling right," Maureen told WKBW. "And by the time she came home that evening, she was just sore all over, splitting headache, and started to have difficulty breathing."
Maureen rushed her sister to the hospital where they learned Adeline had COVID-19.
It all began as flu-like symptoms and quickly escalated.
She tried various respiratory therapies and "dozens of drugs," including an experimental drug, but nothing seemed to work.
On August 3, she was intubated and placed on a ventilator. Hours later, doctors put her on an extracorporeal membrane oxygenation (ECMO) machine , which would allow her lungs to heal.
It was estimated she would be on the ventilator and ECMO for six to eight weeks.
But in the early morning hours on September 19, her family received a heartbreaking phone call.
September 19, 2020, 4:24 AM Central Time
"The time the world stopped for a moment and will never be the same," Brant Fagan, Adeline's father wrote.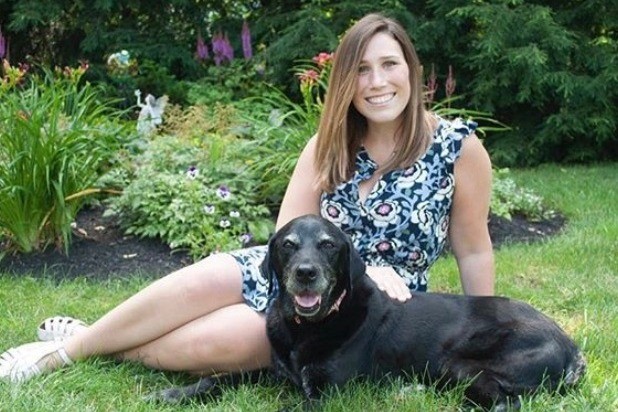 Adeline's family had received a call around 10:00 p.m. and the report was "good," but then a half hour later they received another call. This time it wasn't good news.
Adeline had been found unresponsive and the medical staff needed to make a decision about performing a procedure to relieve what they discovered was a "massive brain bleed."
Her prognosis wasn't good. The neurosurgeon gave her a "1 in a million" chance of surviving the procedure.
"Everyone was crushed by the events, the nurses, the doctors, and, of course, us."
"We spent the remaining minutes hugging, comforting, and talking to Adeline. And then the world stopped…"
This is absolutely devastating. It breaks my heart when anyone dies from this horrible virus, but it hurts so much more when a healthcare worker dies because they likely caught it while they were doing their job, trying to save another person's life.
Rest in peace Adeline.
The post 28-year-old doctor whose battle with COVID-19 went viral dies from 'massive brain bleed' appeared first on Happy Santa.