5 people dead after hot air balloon crashes into middle of busy street in Albuquerque
|
[ad_1]

Officials have released the names of all five victims who died in a hot air ballooning accident early Saturday morning in Albuquerque, New Mexico.
Nicholas Meleski, 62, the pilot; John Montoya, 61; Susan Montoya, 65; and Martin Martinez, 59, a former APD and APS officer and his wife Mary Martinez, 62 were all on board when the basket they were in detached from the envelope and crashed to the ground.
The fatal accident occurred around 7 a.m. Saturday morning. According to police the crash happened after the basket hit the top of power lines. Power was knocked out to approximately 13,000 homes.
The gondola or hot air balloon basket fell about 100 feet and crashed into the median of a busy street.
Bystanders rushed to put out the fire.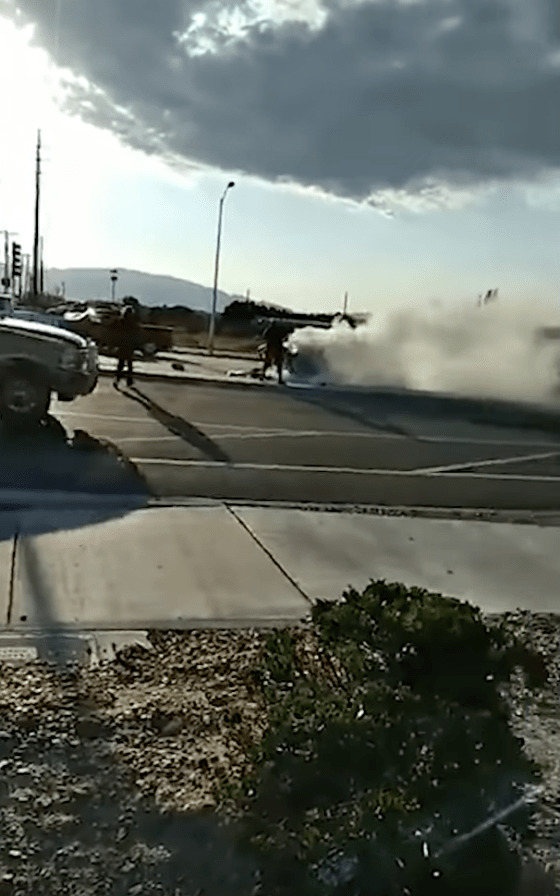 Gilbert Gallegoes, a police spokesperson, said four of the five victims were pronounced dead at the scene. The fifth victim was transported to the hospital in critical condition where they later died.
All of the victims were connected to Albuquerque. One of the victims was a former Albuquerque police officer.
"It's just a very tragic situation," Gallegos said according to the Albuquerque Journal. "Our officers who arrived first on scene had a tough time when they saw what they saw. These things are just horrible anytime they happen."
The accident remains under investigation by the FAA and the NTSB.
My heart breaks for those who knew each one of the victims of this horrible accident.
Please pray for their loved ones and please share to keep their memories alive.
The post 5 people dead after hot air balloon crashes into middle of busy street in Albuquerque appeared first on Happy Santa.
[ad_2]