5-year-old boy delivers COVID-19 care packages to essential workers
|
COVID-19 hasn't been easy for anyone.
Between adjusting to online learning to unemployment to hoping the store still has toilet paper, it's been an extremely difficult few months.
But 5-year-old Wilbur Coleman, who also goes by "Bookie," is doing his part to help essential workers.
"Hello, special delivery!," he says as he delivers one of his COVID-19 care packages.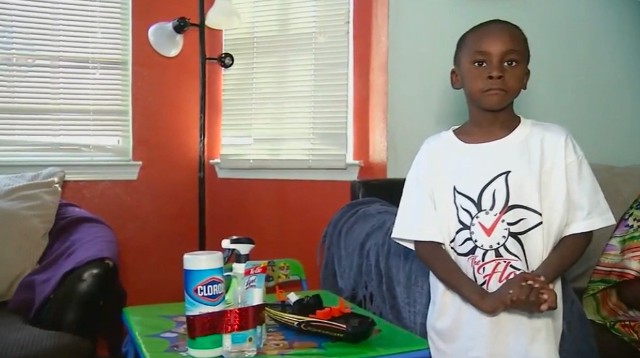 Wilbur and his mom, Cheree Coleman, have been putting together care packages since the beginning of the pandemic.
Coleman told KFOX that it all began when her son believed that their neighbor needed hand sanitizer.
"It started small, with the mail man," she said.
And now she starts her day at 6 a.m. buying supplies to hand out to essential workers in their community.
Coleman has been paying for the supplies out of pocket, but has received some donations.
She hopes that others who hear about Wilbur's act of kindness will inspire to do good.
Wilbur, you're a huge inspiration! You are going to do great things when you grow up!
Share this to inspire others.
The post 5-year-old boy delivers COVID-19 care packages to essential workers appeared first on Happy Santa.