5-year-old boy walks unaided across a room after being told he would never walk
|
A boy whose family was told he would never walk has taken his first unaided steps at 5 years old.
Camden Brooks Hanson has a severe degenerative condition called progressive cerebellar atrophy.
Now, the defiant youngster from Woodstock, Georgia has been recorded walking from one end of a room to another unaided.
His proud mom shared the amazing moment Camden walked unaided and wrote: "Since we all could use a little happiness in our lives these days. My youngest son (age 5) has progressive cerebellar atrophy and is physically handicapped. He also has 10 therapies a week. Today, he finally took independent steps!! #MyHero#NeverGiveUp"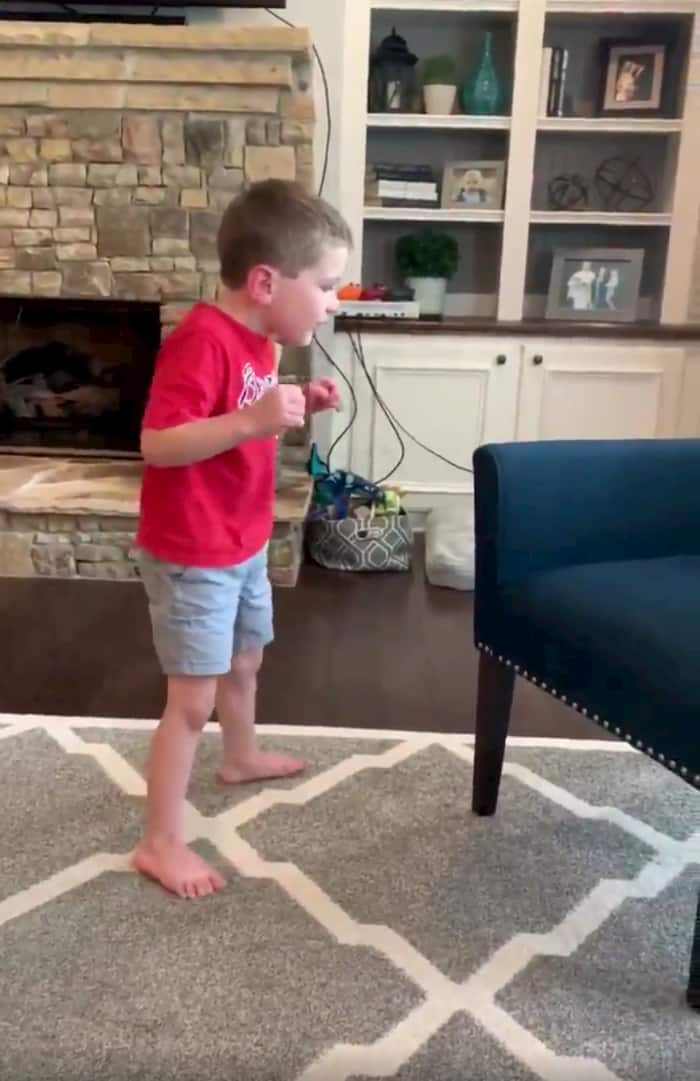 Almost 8 million people have watched the video, posted on Twitter, of the incredible youngster who is due to start kindergarten in the fall.
His parents said Camden has taken a few steps by himself, but never walked across a room before.
He has been in physiotherapy since he was 18 months old and has ten therapies a week. Now his parents hope he will be able to get around on crutches, eventually progressing to using just one.
"Many doctors and therapists told us they didn't think he would ever walk independently and look at him now!" his mom Mandy said, per Metro News.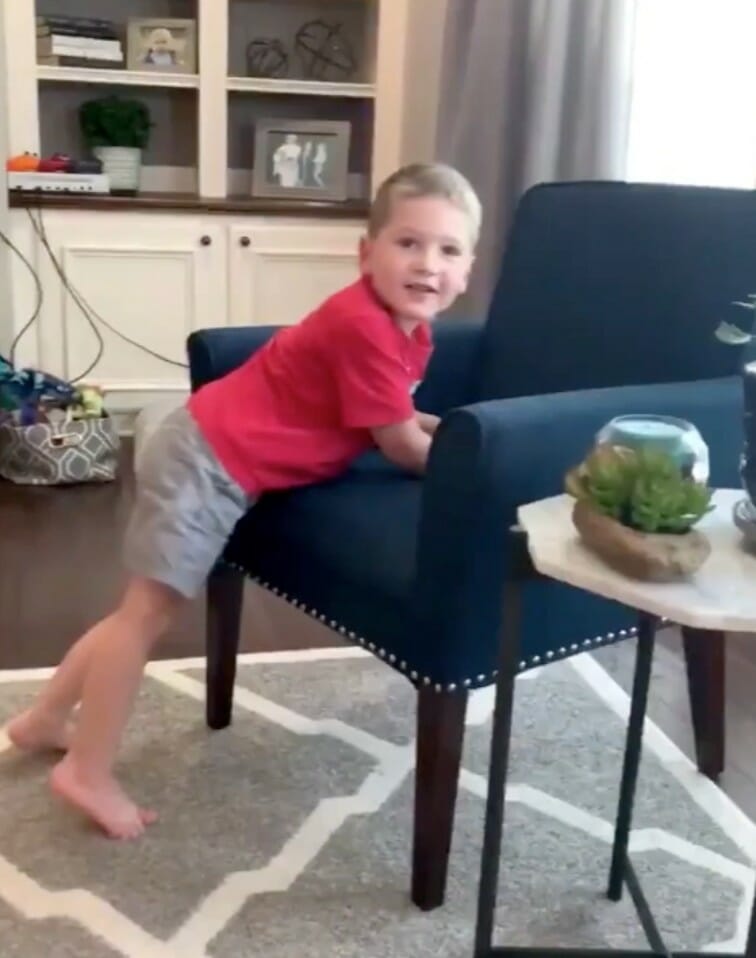 Mandy said her son was a "very happy little boy" who "loves being silly and making people laugh."
He was even given the "Biggest Heart award" out of his pre-kindergarten class of 22 students because he was "always so loving to his teachers and peers," his mom added.
"Everything Camden accomplishes big or small is celebrated but watching him take so many independent steps and feel so confident that he could finally do it was an incredible feeling. We are so proud of him and blessed that he is our son," mom Mandy said.
Such a proud moment for Camden's parents, well done Camden!
Please share this inspirational moment with your friends and family today.
The post 5-year-old boy walks unaided across a room after being told he would never walk appeared first on Happy Santa.