6-year-old girl is cancer free after months of treatment – enjoys special celebration parade
|
[ad_1]

A 6-year-old girl enjoyed tiaras, pom poms and a parade after being declared cancer free.
In August 2019 Torian Thomas' mom Troyesa Thomas took her to hospital after she complained of stomach pains.
"She had a large mass. They told us it was cancer." Troyesa told ClickOnDetroit.
At just 5 years old Torian, from Warren, Michigan, had to endure months of surgery, radiation and chemotherapy, but throughout it all she felt "brave," her mom said.
She had her last chemotherapy in March, just as the coronavirus crisis hit which halted her family's plans to celebrate.
It was only this week that Torian got the chance to ring the bell at the Children's Hospital of Michigan in a ceremony that had to be held outside due to the pandemic.
"Best days ever," Troyesa Thomas said. "They said she will be going for a lifetime, but ringing that bell was a relief."
Torian was surrounded by her doctors, nurses, family members and friends as she enjoyed the most fun she's had in a long time, all while wearing a T-shirt which read: "Cancer messed with the wrong girl."
Now her family have plans to enjoy more fun days out with the blessing of her doctors, next stop: Kalahari water park.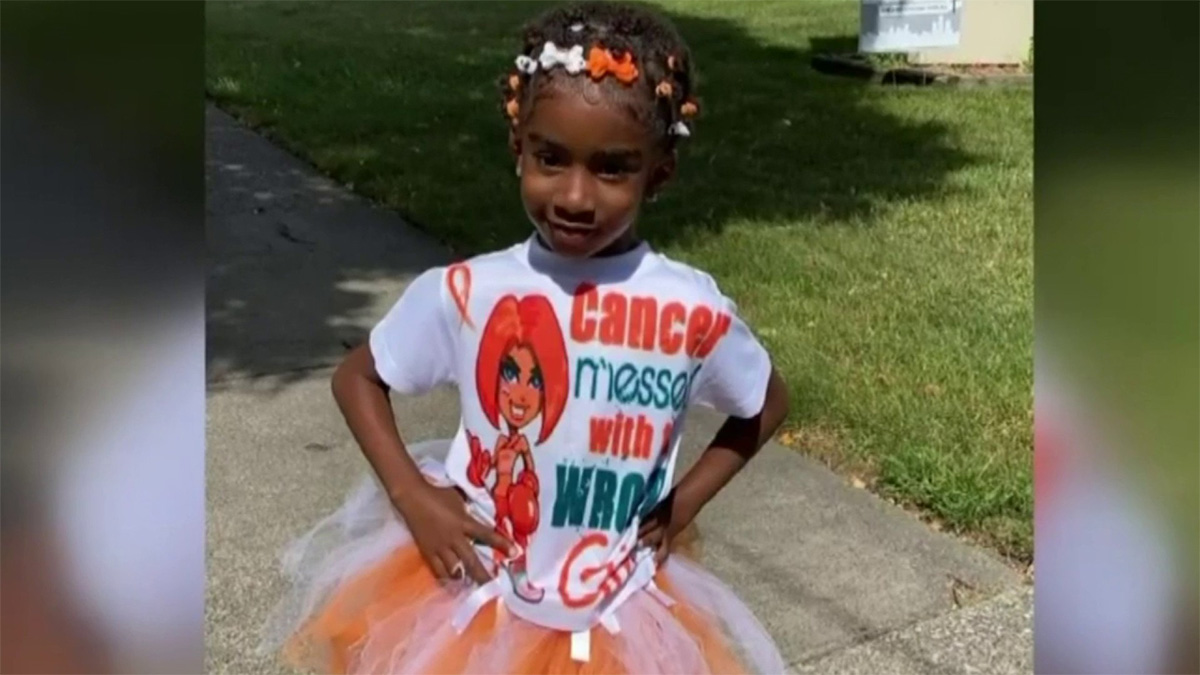 Such a brave girl Torian, I'm so happy you beat this horrific disease and can now enjoy the life you deserve.
Please share.
The post 6-year-old girl is cancer free after months of treatment – enjoys special celebration parade appeared first on Happy Santa.
[ad_2]