7-year-old holds senior prom for his babysitter after hers is canceled due to COVID-19
|
High school seniors around the country are missing out on every tradition that those who came before them and those who will come after them have and will get to participate in.
Graduation ceremonies, prom, spending the last few weeks of classes together, the list goes on.
But one little North Carolina boy wanted to make sure that his babysitter still had a night to remember. Even though the coronavirus pandemic sidelined her plans to dance the night away in her prom dress alongside her friends, Curtis Rogers wanted to try his best to turn a sad situation into a happy memory.
"I planned it out because Rachel probably wanted to see me a lot," the 7-year-old told WTVD. "She also is one of the best people I've known."
It had been two months since Curtis saw his babysitter, Rachel Chapman, and he wanted to do something extra special for her.
Rachel, who has become a "special part" of Curtis' family, was initially sad about putting on her dress because she knew she wasn't going to be able to wear it to her senior prom.
"After leaving it and having that time with him because it was the first time I had seen him in two months, it was like, really fun, and I'm really glad that he did that," she said.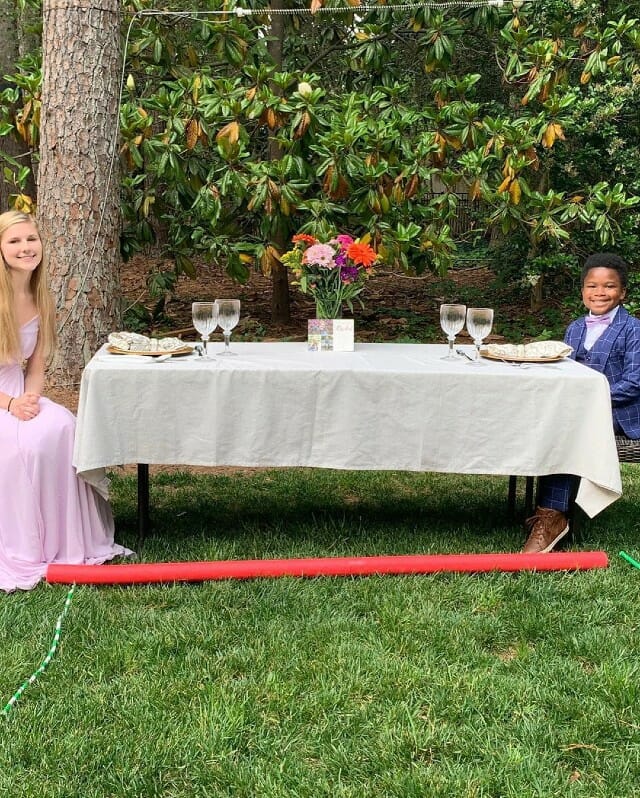 With the help of his mom, Curtis planned all the details for the makeshift prom.
"He was very excited and wanted to make sure everything was just right and get his suit on and pick out his bowtie that matched her dress," Curtis' mom, Elissa said.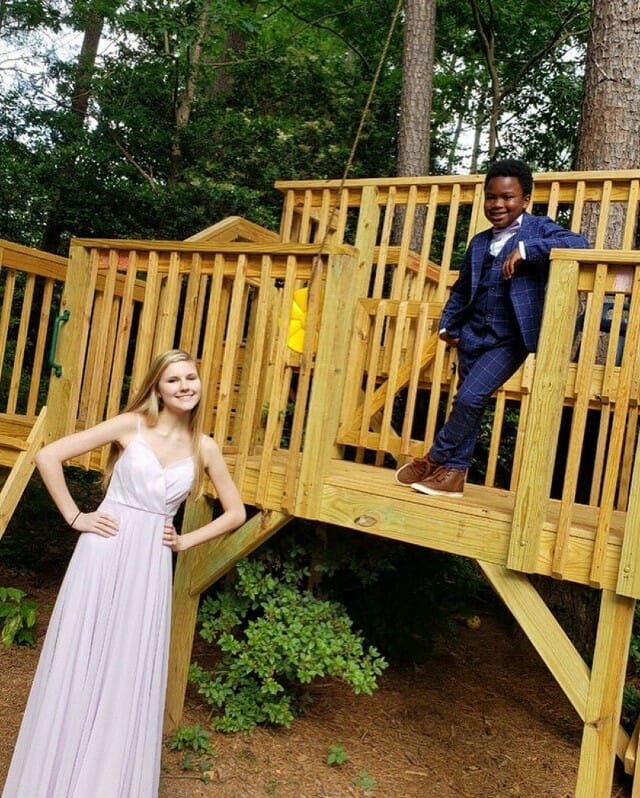 He used a pool noodle, the two made sure to stay six feet apart while enjoying their favorite after-school snack, peanut butter and apples.
He even had a playlist of Rachel's favorite songs.
"He had all my favorite foods and everything. I could tell he put a lot of thought into it."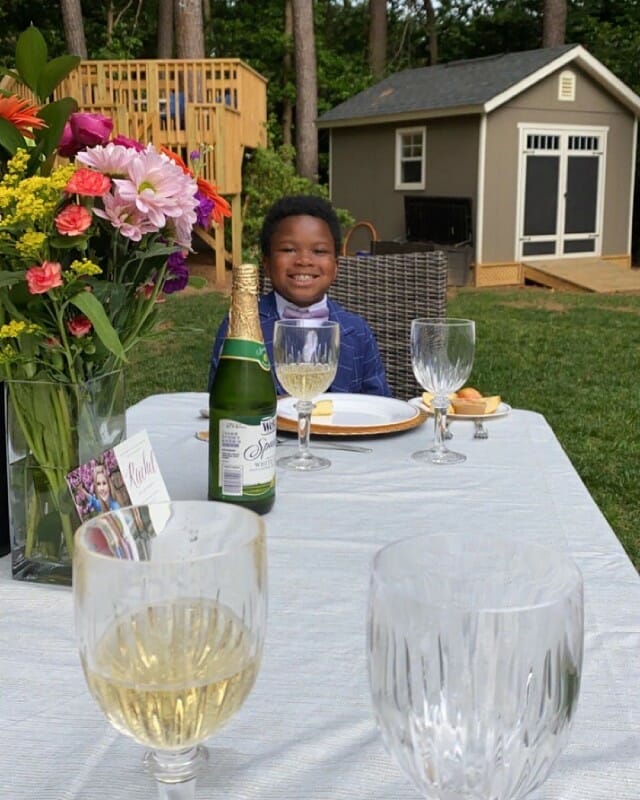 "They have tons of fun," Elissa said. "She's really become a special part of our family. We love her. She's awesome."
While Rachel, like the majority of high school seniors, won't get to experience senior prom, Curtis' extremely kind gesture was sure to make a memory worth remembering.
Share this happy story on Facebook!
The post 7-year-old holds senior prom for his babysitter after hers is canceled due to COVID-19 appeared first on Newsner English.