8-year-old boy spends his summer mowing lawns for elderly, veterans, and disabled in need
|
[ad_1]

Most 8-year-old boys will be spending the summer relaxing with family or enjoying camp with their friends, but one youngster has decided to spend his vacation giving back to his community.
JR Achterhoff, from Muskegon, Michigan, will be spending his summer mowing lawns for veterans, the elderly, single parents, and people with disabilities for free this summer.
The soon to be third grader decided to spend his time off school taking part in the "50 Yard Challenge," enduring the heat and humidity to help others.
The challenge is the brainchild of Rodney Smith, the founder of Raising Men Law Care Service, who has not only been mowing people's lawns for free for the last 6 years but also inspiring thousands of kids around the world to do the same.
The "50 Yard Challenge," encourages kids to mow 50 lawns for free and help give back to the needy people in their community.
On June 25, JR accepted the challenge and mowed the first lawn of his life.
Initially, he was only equipped with a small mower but thanks to the kindness of a stranger he was gifted a more up to date one.
"He loves helping people. He loves shoveling. He loves raking," said RD's dad John Achterhoff, as per MLive.
"He loves doing whatever he can to help people that struggle."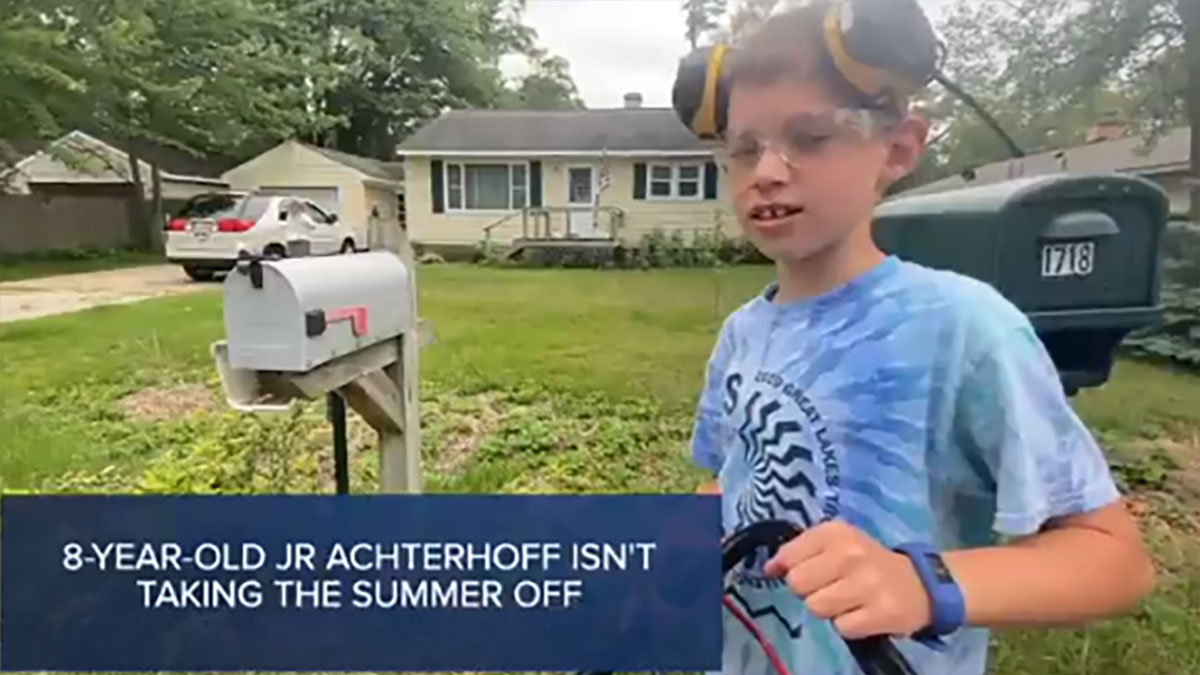 Now the family are appealing for help to make sure their boy completes the challenge in time.
"Really hoping to be able to connect with some veterans, police officers, firefighters, people with reduced mobility, elderly," said John.
Kathy People is one of the people who benefitted from the challenge. Her front yard was mowed after she saw a post on social media advertising the boy's service.
"It was cute. He had such a great demeanor about him," she said, as per ABC.
"Anything that you can do to encourage the kids to do respectful things. It's a good thing."
For those of us who have mowed a lawn, many couldn't imagine an 8-year-old completing such a tough task but this boy is spending his summer doing just that.
Help us get as much praise as possible for this inspirational young man by sharing this story.
The post 8-year-old boy spends his summer mowing lawns for elderly, veterans, and disabled in need appeared first on Happy Santa.


[ad_2]