9-year-old boy protests alone in his neighborhood for racial equality
|
A young boy has made headlines for his decision to stand alone in a show of support for racial equality.
As per reports, 9-year-old Aiden Kelley, of South Shore, Chicago, became inspired when his neighbor suggested they draw hearts along their neighborhood sidewalks.
Little Aiden, however, thought to take things a step further.
"I just wanted to support like everyone and make sure every body feels happy because there's been a couple of crazy things happening over the past few days," he said.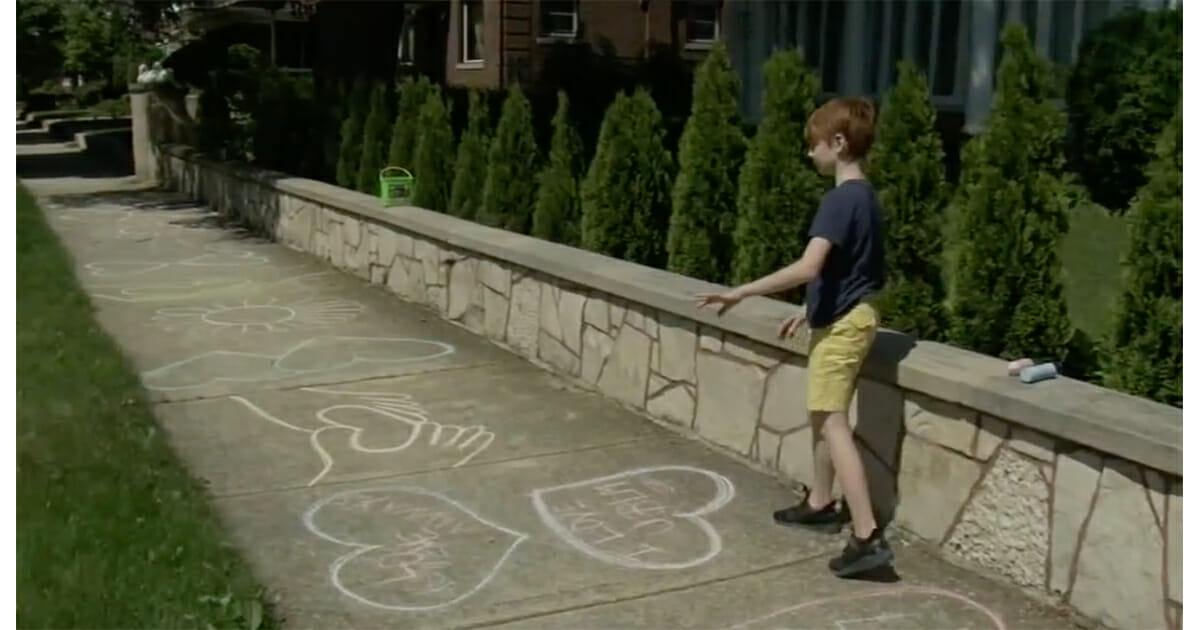 The Andrew Jackson Language Academy student said he'd seen the Black Lives Matter movement gaining traction on TV. With a ruler and piece of paper at hand, he made his own sign and stood, alone, outside of his house.
"I didn't want to just be out here with a crowd staring at me holding my sign. I mean, I thought it would be better to just stand here and have people come and and then ask them if they want to draw and write something," Aiden said.
Not only that, but the 9-year-old then took part in the effort to transform the neghborhood's sidewalks into vibrant messages of hope and love.
Mom Katya said she was taken aback by her son's passion.
"It was our neighbor Polly's idea to have to draw the hearts, and when I told Aiden about it he got every excited and dropped his bucket of chalk and went down here did all the work," Katya said.
Unsurprisingly, a photo of Aiden and his sign has gone viral on social media.
"I just want everybody to be treated nicely and not anybody be treated differently," he said.
"There aren't just two races, there is only one race – the human race."
Wow, this brought tears to my eyes. Thank you, Aiden, and well done for being such an inspiring little boy.
Share this article to circulate Aiden's powerful message even further!
The post 9-year-old boy protests alone in his neighborhood for racial equality appeared first on Newsner English.