9-year-old boy shot dead in case of mistaken identity, according to police
|
[ad_1]

Caion Greene was only 9 years old when his life was suddenly cut short Sunday night.
"They were running behind them and shoot, shoot, shoot, shoot…ugly people did that."
Caion was shot and killed while he sat in the backseat of his mother's car. Three other people who were also in the car at the time survived.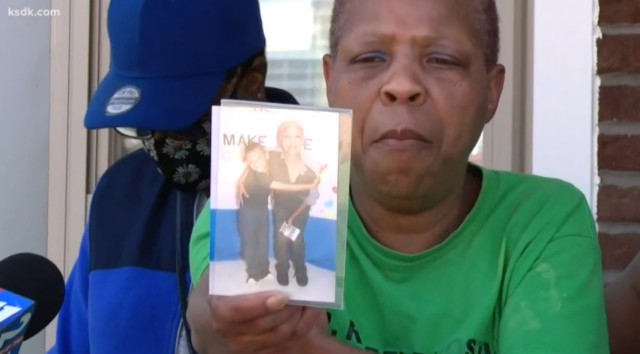 The shooting occurred around 10 pm Sunday near downtown St. Louis. According to Caion's grandmother, Christine Greene, her daughter had stopped by her home to drop off food.
Christine wasn't home at the time, so she left the food with a neighbor. As Christine's daughter was leaving the parking lot two men shot at her car, hitting her 9-year-old son.
Caion, who was shot in the chest, was rushed to the hospital where he died from his injuries.
Christine said her grandson's last word was "ouch."
"I love him, 9 years old, good boy, doesn't even know what pain is," she told KSDK.
While a neighbor reportedly heard gunshots that evening, they didn't respond because "This is a normal thing around here."
Police are currently seeking two individuals in relation to the ongoing investigation. They believe it was a case of mistaken identity.
If you have any information about the shooting you are asked to contact CrimeStoppers at 1-866-371-TIPS (8477).
"They killed a nine-year-old kid," Christine said. "The violence have to stop somewhere. Can we get the guns taken out the street. They killed my 9-year-old over a mistaken identity."
Rest in peace, Caion. You didn't deserve this. You had your entire life ahead of you.
Please share this on Facebook, so the people responsible for murdering Caion will be brought to justice.
The post 9-year-old boy shot dead in case of mistaken identity, according to police appeared first on Happy Santa.
[ad_2]