9-year-old girl dies from unknown condition after contracting COVID-19 months earlier
|
A 9-year-old girl who tested positive for COVID-19 in May, but remained ill with an unknown condition for months has died.
Dorielis Reyes-Paula, who was described as an "extroverted, happy, and friendly girl," began acting strange on May 10. Her mother, Doranny Escolastico, said she started walking funny so she took her to Cincinnati Children's Hospital Medical Center.
Doctors gave her a COVID-19 test and it came back positive.
Dorielis' condition only got worse.
At first doctors believed the 9-year-old had a tumor – she had inflammation in her brain. But then they suspected multiple sclerosis, and then vasculitis, which she was briefly successfully treated for.
Dorielis underwent countless MRIs, biopsies, and treatments, and yet her condition left doctors puzzled.
"They decided to make calls to medical experts in different parts of the world to see if they had any similar cases as her, but could not find one," her mother said.
No one knew for sure if the inflammation in her brain was related to COVID-19.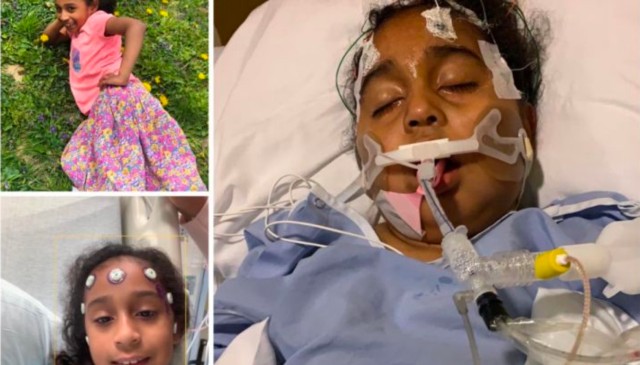 But on July 19, Dorielis suffered a seizure. She was readmitted to the hospital and doctors determined she had bleeding in her brain.
Soon, doctors had run out of options, and Doranny said that in mid-August they started giving her daughter pain medicine.
"She is going to die, she's in the process to die."
On August 19, Dorielis died.
The teachers at Wildwood Elementary, where the 9-year-old was a fourth grader, remembered her fondly.
"Dorielis was so full of life. She was a kind, quiet leader and she always had a friendly word for her classmates. She absolutely loved school and she would bounce down the halls with her positive, upbeat attitude," they said in part.
Doranny, who has four other children, set up a GoFundMe to help cover expenses. So far she's been able to raise nearly $20,000 to help her family get through this difficult time.
How tragic. Rest in peace, Dorielis. No child should have to die at such a young age.
The post 9-year-old girl dies from unknown condition after contracting COVID-19 months earlier appeared first on Happy Santa.