9-year-old's lemonade stand raises over $1,500 for Black Lives Matter
|
During the past few weeks people from all over have come together to raise millions of dollars for Black Lives Matter and other organizations that support Black people.
Dylan Cabe of Columbia, South Carolina wanted to help too.
"I like making lemonade stands and when I saw the protests I just wanted to help…they made me sad," the 9-year-old told WIS.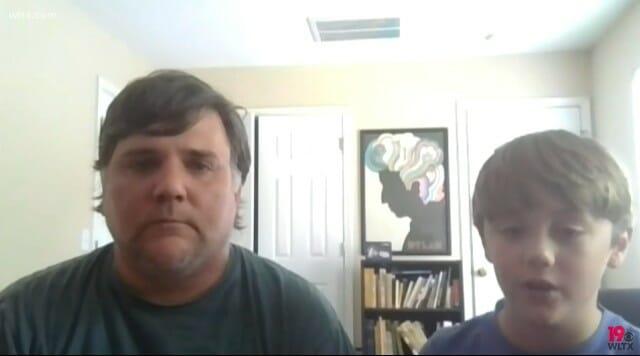 So with help from his dad, Andy Cabe, Dylan set up a lemonade stand in support of Black Lives Matter, the human rights movement that aims to put an end to violence and racism against Black people.
Andy shared his son's idea on Facebook, and they were able to collect several donations from people who weren't able to make it to the lemonade stand.
But that wasn't all.
While Dylan sold cups of lemonade for $1, many people were willing to give a lot more.
"Pretty much everybody who came didn't want their change back…some people were giving like hundreds of dollars," Dylan said.
One customer even gave two $100 bills.
In total, Dylan was able to donate $1,552.73 to the movement, and while his lemonade stand might be done for the day, he hopes to put it back up next month and raise money for another charity.
Way to go Dylan! This goes to show that even children can make an impact.
Share this good news story on Facebook.
The post 9-year-old's lemonade stand raises over $1,500 for Black Lives Matter appeared first on Newsner English.