A 9/11 themed bar in Texas sparks outrage with many expressing their disbelief
|
[ad_1]

Themed bars and restaurants date back to 18th Century France but it was their introduction in the U.S. that led to all kinds of weird and wonderful themes used to attract customers.
From a Ping Pong Emporium in Atlanta to a Carousel Bar in New Orleans the options seem endless in the U.S. but now a bar in Texas is getting social media attention for its choice of theme.
One social media user highlighted a 9/11-themed bar that has been operating for some time in the Lone Star state. The post has been met with shock and horror by thousands of users.
The horrific events of September 11, 2001 sent shock waves around the world when almost 3,000 people were killed and 25,000 people injured when two planes crashed into the World Trade Center causing both towers to collapse and one crashed into the Pentagon, the headquarters of the U.S. Department of Defense.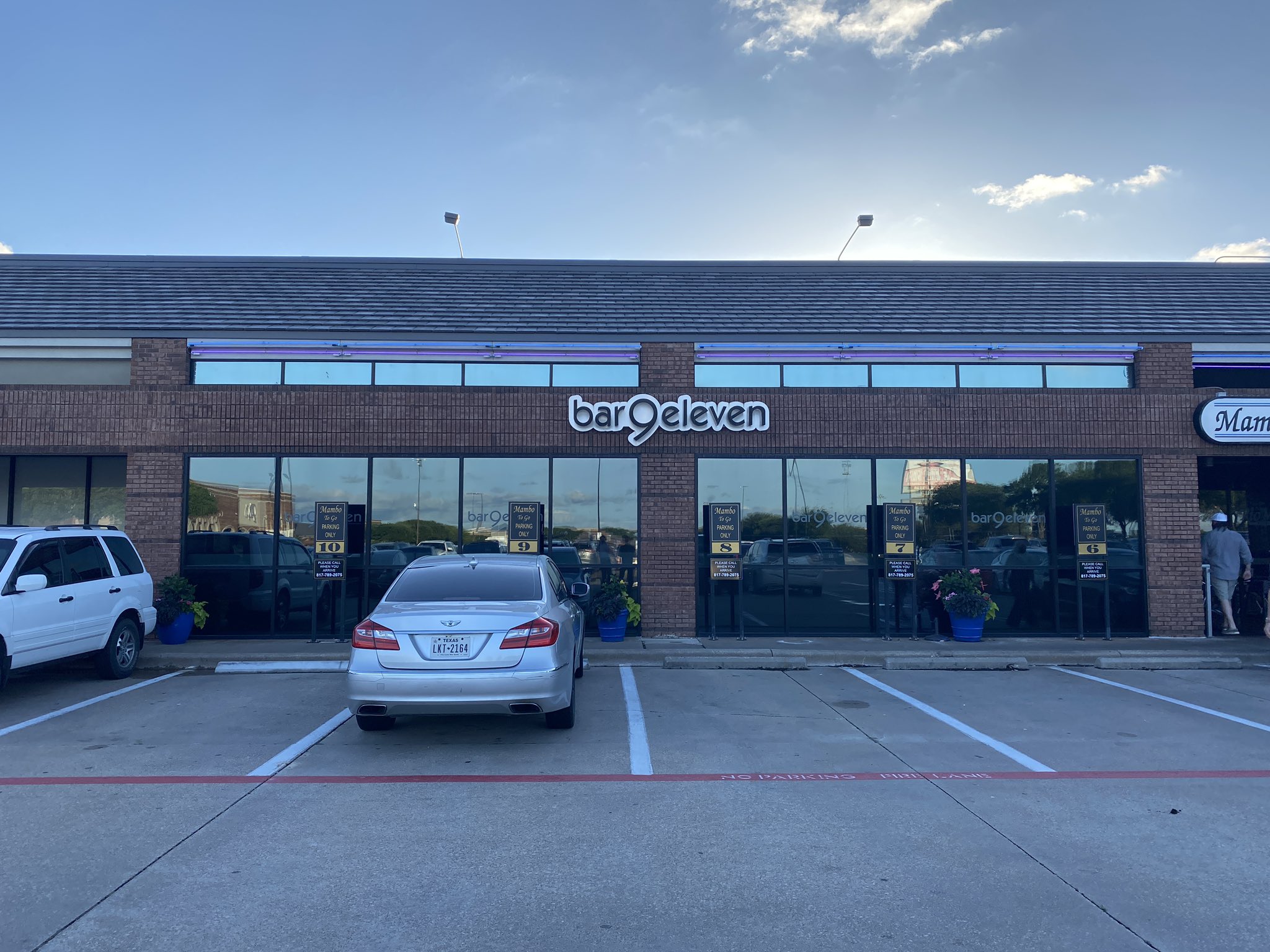 The fourth hijacked plan, United Flight 93, was initially flown toward Washington, D.C. but crashed into a field in Somerset County, Pennsylvania, during an attempt by the passengers and crew to regain control.
It was the single deadliest terror attack in human history.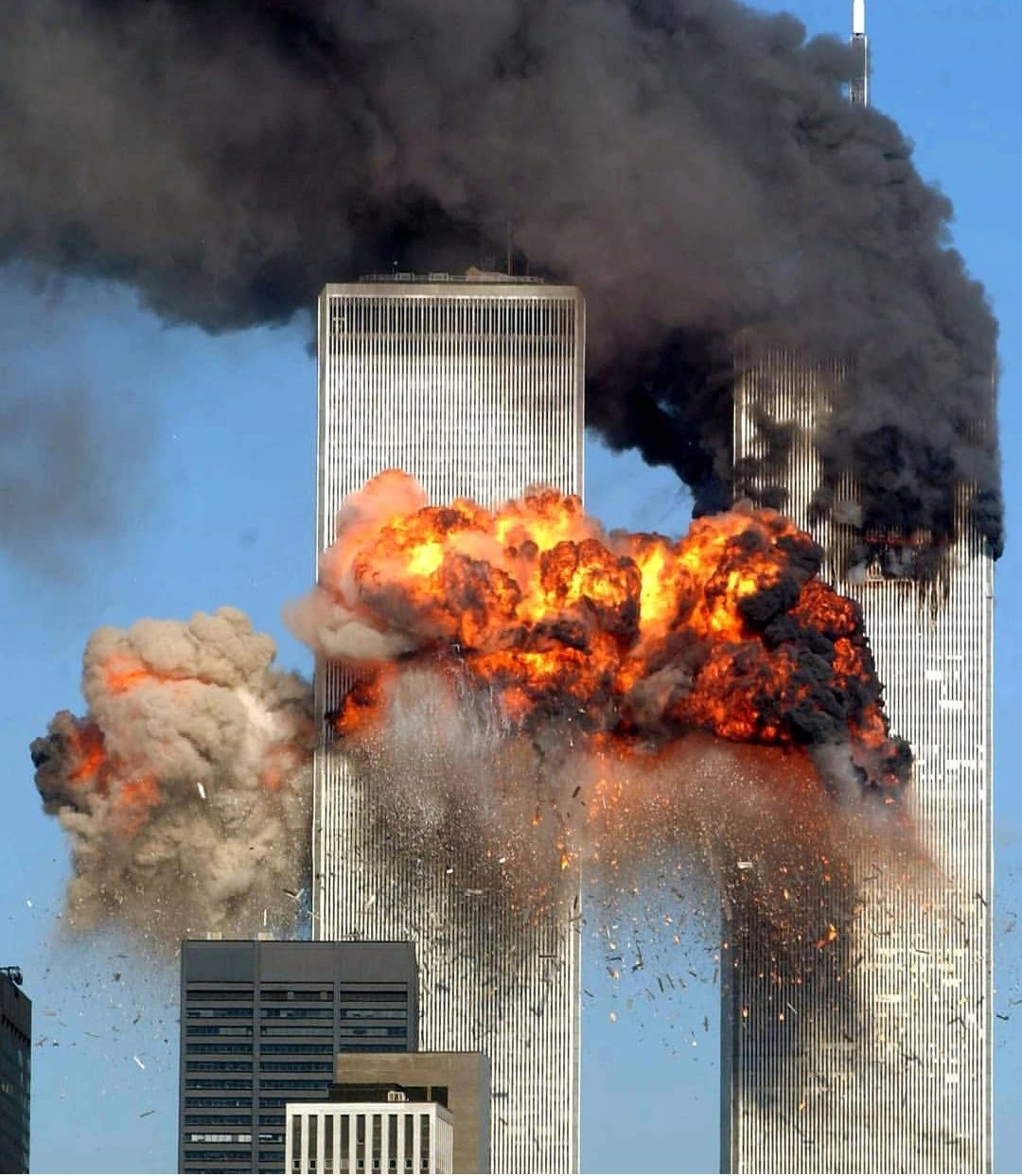 There are countless families that lost a loved one in this terror attack or are battling health issues as a result of inhaling the dangerous smoke that came from the destruction of a huge part of New York City. Memorials have since risen honoring the victims and those who rushed to the scene to help.
But using this tragedy as a theme for a bar has not been received well by social media users after Twitter user Jesse Tyler highlighted the bar he had come across in Fort Worth, Texas.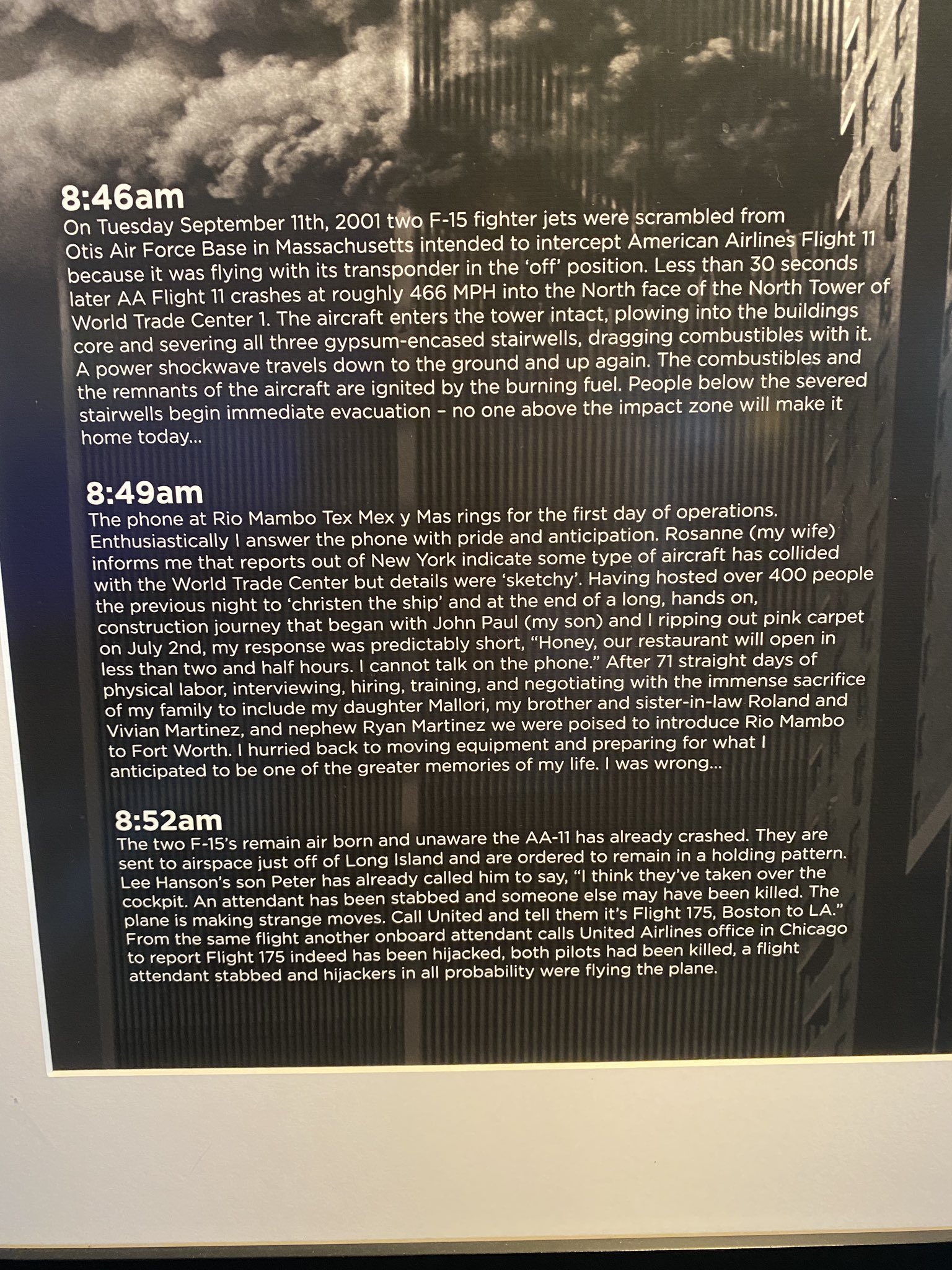 Jesse shared pictures of the bar, named 'bar9eleven', explaining that he came across it next to the hotel he was staying at and went in to find out more.
He wrote: "Drove by this bar and though 'huh I wonder what that's about'. Turns out it's about exactly what you think."
Images from inside the bar show framed photos detailing the timeline of events on September 11, 2001, but rather than displaying a memorial to honor the victims and first responders the owner focused on his own point of view.
One line read: "Rosanne (my wife) informs me that reports out of New York indicate some type of aircraft has collided with the World Trade Center but details were 'sketchy'. Having hosted over 400 people the previous night… my response was predictably short. 'Honey, our restaurant will open in less than two and a half hours. I cannot talk on the phone,'" the Tex Mex owner wrote.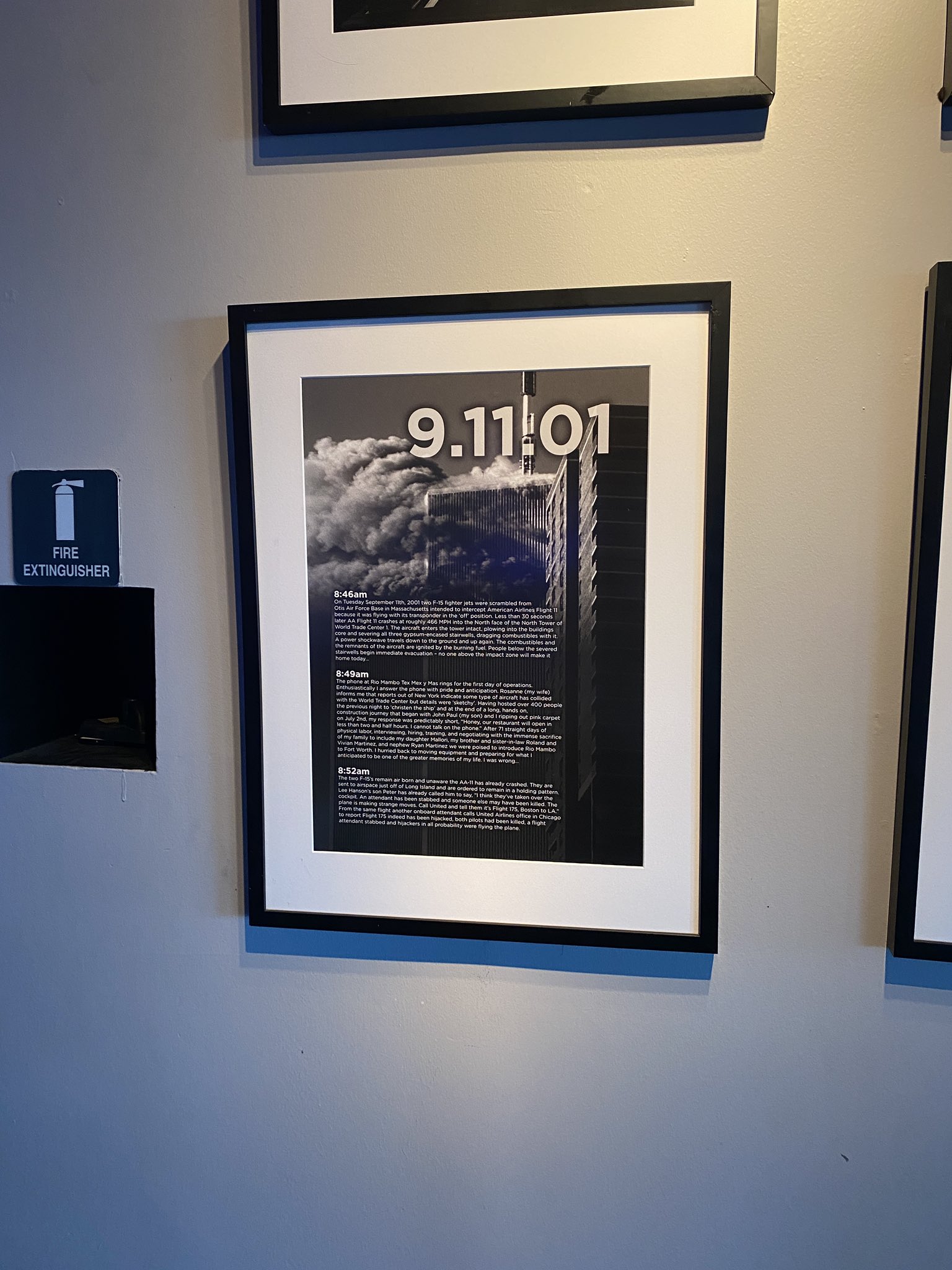 He then went on to describe the 71 days he had worked hard to get his new restaurant ready ending his description with: "I hurried back to moving equipment and preparing for what I anticipated to be one of the greater memories of my life. I was wrong…"
Jesse shared the pictures commenting: "Blown away by this work of creative nonfiction depicting the owner of a tex mex restaurant in north texas as the main character of our nation's darkest day."
More than 19,000 people have responded to Jesse's tweet and hundreds have commented expressing their shock and disbelief at the bar.
"No thoughts brain empty just Nine Eleven Bar," one user wrote, while another simply said: "How did we arrive here?"
Another wrote: "So many questions. Does this place get a lot of business? Do they realize it's not paying tribute but exploiting the day?"
After photos of the bar went viral, its owner, Brent Johnson, told Texas Monthly he is doing his part to honor the memory of those that died that day.
It also happens to be the day Johnson opened his first restaurant, a Tex-Mex joint called Rio Mambo that now has four North Texas locations, including one next door to Bar9Eleven.
"I don't want anyone who comes into my restaurant to forget that day," he said.
I'm not sure that I could ever drink and relax in a place that reminds me of such a dark day in our history with such an unusual perspective.
We should never forget those that lost their lives and the heroes that rushed to the scene to help on this horrific day but using it as a theme for a bar is wrong on so many levels.
But what do you think? Please let us know your thoughts in our comments section and don't forget to share this story.
The post A 9/11 themed bar in Texas sparks outrage with many expressing their disbelief appeared first on Happy Santa.


[ad_2]