Actor Richard Herd, famous for roles on 'Seinfeld' and 'Star Trek,' dies at 87
|
Fans of the classic sitcom Seinfeld lost a fan favorite this month after Jerry Stiller passed away. And now, another memorable co-star from the series has died: Richard Herd, who played George Costanza's boss Mr. Wilhelm, has died at 87, from cancer-related causes.
While most audiences known him best for Seinfeld, he was a highly prolific supporting actor who appeared in many memorable movies and TV series over a nearly 50 year career, from the Star Trek franchise to Get Out.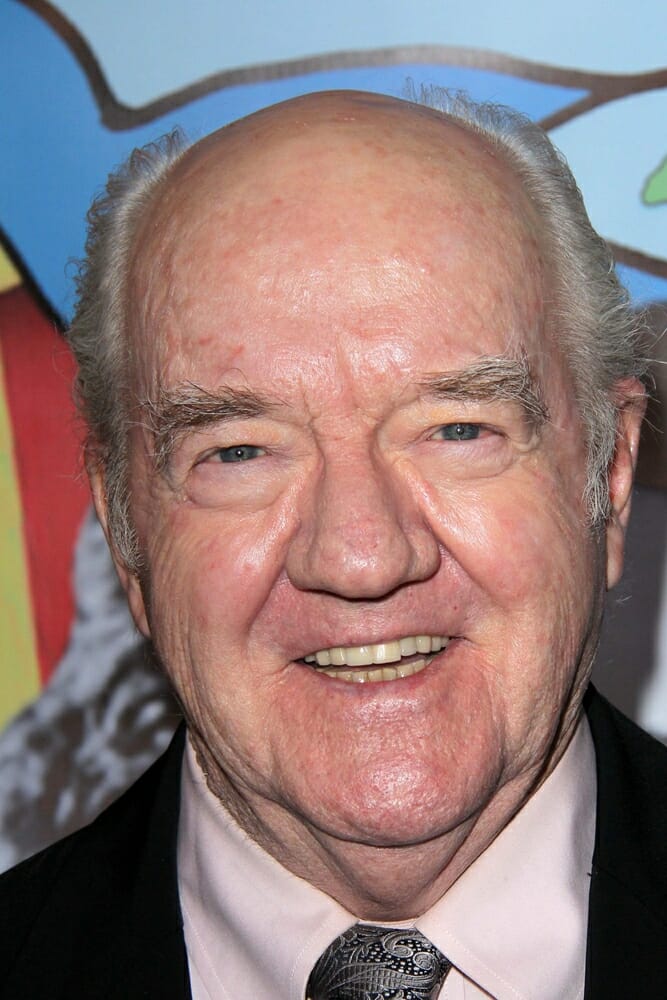 Herd was born on September 26, 1932 in Boston. He established himself as a successful character actor in the '70s and '80s, often playing authority figures.
His memorable roles included the head of the team breaking in to the Watergate Hotel in the classic film All the President's Men, a scheming nuclear plant chairman in The China Syndrome, and as the title character's boss on T.J. Hooker.
But he made his most memorable impact on the world of sci-fi. He had major roles in three cult-favorite series: on the classic miniseries V, he played one of the alien "Visitors," as well as Admiral Owen Paris on Star Trek: Voyager and Admiral Willian Noyce on seaQuest DSV.
He made appearances at sci-fi conventions throughout his career.
In the 90s, he was cast on the hit sitcom Seinfeld as Mr. Wilhelm, the supervisor of George Costanza when he worked for the Yankees.
While he only appeared in 11 episodes across three seasons, it's arguably Herd's most identifiable role. As Mr. Wilhelm he was at the center of some classic episodes, including assigning George a "project" that leaves him completely stumped:
While he played a Yankees exec, the Boston native was actually a fan of their rival Boston Red Sox, according to the Hollywood Reporter.
Herd continued acting til late in life, appearing in Hollywood films like Clint Eastwood's The Mule.
But he had one of his most memorable screen roles in 2017, playing the villainous grandfather in the eerie climax of the Oscar-winning horror film Get Out.
Writer-director Jordan Peele paid tribute after his death, calling Herd a "wonderful man and a true professional."
Rest in peace, Richard Herd! Thank you for all your memorable performances over the years.
Pay tribute to this great character actor by sharing this story!
The post Actor Richard Herd, famous for roles on 'Seinfeld' and 'Star Trek,' dies at 87 appeared first on Newsner English.