Afghan interpreter credited with saving US soldiers' lives becomes US citizen
|
For nine years, Janis Shinwari served in the United States military as an interpreter.
Throughout his time in the military, not only did he help soldiers with communication, but he saved at least five American soldiers' lives.
Recently, just a few days before July 4, Shinwari became a US citizen.
Shinwari joined the US military in 2004, and though he wasn't supposed to fight, he couldn't stand by as the American unit he was with in 2008 were ambushed by the Taliban.
"It was the worst firefight of my life," Army Capt. Matt Zeller told NPR in 2013. "I ran out of grenades. I was literally counting my bullets, and I remember thinking, we might not make it out of this one alive."
Shinwari grabbed the assault rifle he kept on hand, and fired at the two Taliban fighters that were approaching Zeller.
"Somebody yelled, 'Zeller!' and I turned and I saw Janis shoot a guy. There was a guy rushing up to attack me and Janis shot him, saving my life," Zeller said.
After Shinwari saved Zeller's life, Zeller promised Shinwari he'd bring him to the United States.
It was far from a quick and easy process. Shinwari was placed on a Taliban kill list, so to make sure he was safe while he waited for a visa, he lived on a military base near Kabul.
After three years, he was granted a visa and allowed to travel to the United States.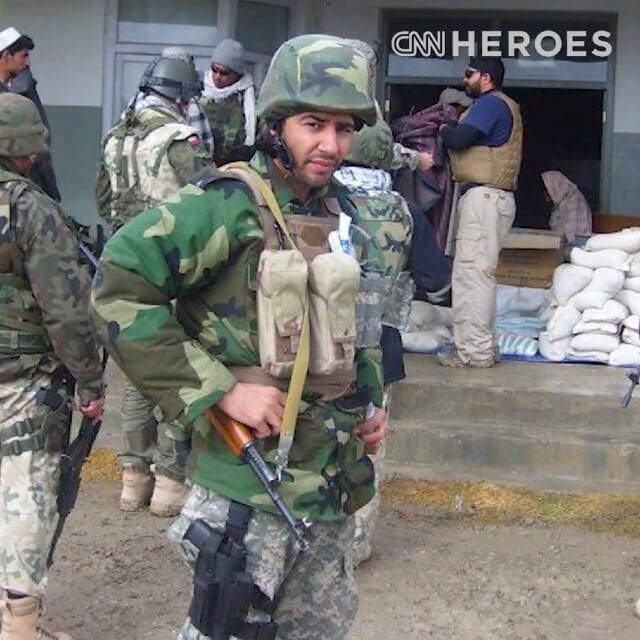 Once in the United States, Zeller continued helping Shinwari and his family. He set up a GoFundMe to assist the young family. The fundraiser raised $35,000, but Shinwari refused the money.
"We are happy. But I'm not happy about my coworkers, about my brothers and sisters that served the US government in Afghanistan and Iraq, and they are still left behind," he said, according to CNN. "I will fight for them, to get them here. And we will not stop fighting. It doesn't matter how long does it take. But I will fight for them."
The two men used some of the money to set up a non-profit to help combat translators resettle in the US.
"The best part is you're safe. You don't have to worry, you can sleep well. Once you are here, you're free," Shinwari told NPR.
Congratulations, Janis, and thank you for your service!
Share this to honor Janis Shinwari.
The post Afghan interpreter credited with saving US soldiers' lives becomes US citizen appeared first on Happy Santa.