After 130 years, Aunt Jemima brand will change its name and remove logo from packaging
|
For 130 years the Aunt Jemima name and logo has been to sell a popular brand of pancake mix and pancake syrup, but Wednesday, Quaker Oats announced they would be changing the name.
"Aunt Jemima's origins are based on a racial stereotype."
Quaker Oats, a subsidiary of PepsiCo, owns the breakfast food company acknowledged the brand's racist origins after renewed backlash.
The brand's origin is based on a character from a minstrel show. More specifically, it was based off the song "Old Aunt Jemima." The character, Aunt Jemima, was portrayed by a man in blackface as a "mammy."
While Aunt Jemima's logo has evolved over time to be "appropriate and respectful," it has always been based on Nancy Green. Green was born into slavery. She was hired to be the face of the brand and traveled the country promoting the breakfast company.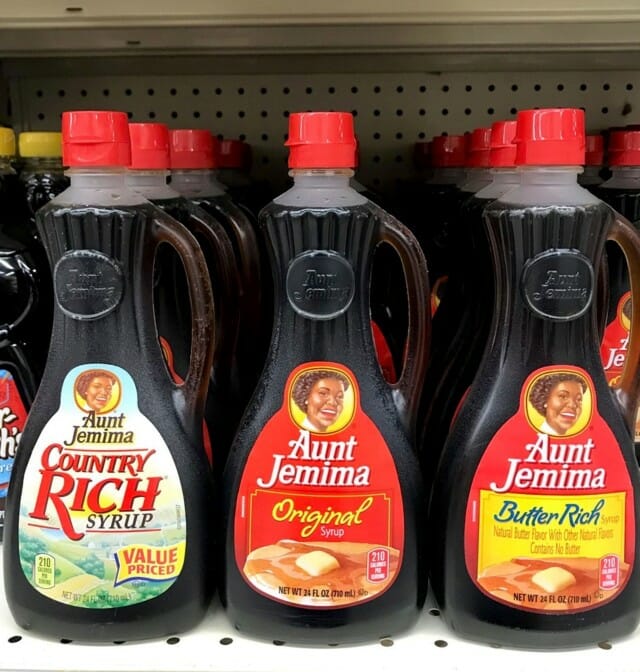 But as time went on, more and more people called for a change.
"We recognize Aunt Jemima's origins are based on a racial stereotype," Kristin Kroepfl, vice president and chief marketing officer of Quaker Foods North America, said in a press release obtained by NBC News.
"As we work to make progress toward racial equality through several initiatives, we also must take a hard look at our portfolio of brands and ensure they reflect our values and meet our consumers' expectations."
The new name and logo will debut in the fall.
The company has also pledged to donate at least $5 million over the next five years "to create meaningful, ongoing support and engagement in the Black community."
This is a much needed change. The company's origin and their logo was based on a racial stereotype.
Accepting change can be difficult, but I think this is a step in the right direction. Share if you agree.
The post After 130 years, Aunt Jemima brand will change its name and remove logo from packaging appeared first on Happy Santa.