Air Force veteran killed in hit-and-run, family asks suspect to have 'courage and the faith' to come forward
|
[ad_1]

A North Carolina family is mourning the loss of their loved one after he was hit by a driver and then left for dead.
Now his family is hoping that someone comes forward with information that leads to the arrest of the suspect.
According to WNCN, William Christopher Smith was a U.S. Air Force veteran, musician, and father who lived in Durham, North Carolina.
The 50-year-old got off a bus around 6:30 p.m. on November 3 and was crossing the street when he was hit by a 2009 white Mitsubishi Galant.
The driver took off and left Smith in the street to die.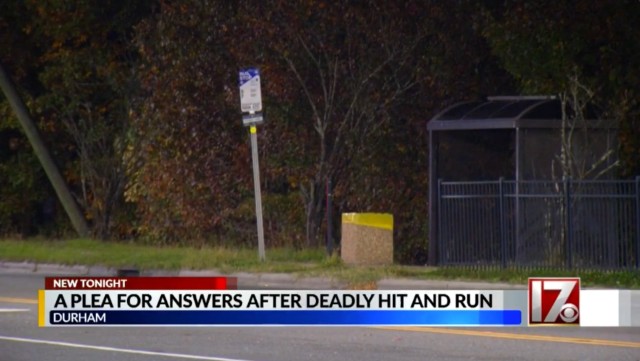 His family has been left to wonder why.
"We need some answers, some information, some understanding. It's not going to bring him back, but having some sort of foundation so we can move forward is why we're here today," Shelly Smith, his sister, said.
Police are still looking for the vehicle and believe it may have a missing passenger-side mirror and fog light. It's possible that its headlight may also be damaged.
Anyone with information is asked to contact Investigator Rose with the Traffic and Crash Team (TACT) at (919) 475-4149 or CrimeStoppers at (919) 683-1200.
"Just have the strength and the courage and the faith to come forward and help us put an end to this situation," Smith asks of the suspect.
Smith and her family just want some closure.
Someone out there has some information about this hit and run. If you know anything, please contact the police and let them know.
Share this on Facebook to help catch the person who committed this terrible crime.
The post Air Force veteran killed in hit-and-run, family asks suspect to have 'courage and the faith' to come forward appeared first on Happy Santa.
[ad_2]