Airlines tighten face mask requirements, threaten to ban customers if they don't comply
|
Without a national face mask mandate, state and local governments and businesses have had to implement their own policies.
While the majority do comply, the rules have caused some to act out in rage, and it's left businesses in particular in a tough spot.
How do you enforce the policy, and what do you do with people who refuse to wear a mask or who claim they can't wear one for a medical reason?
Some airlines are taking a stand and have tightened their requirements.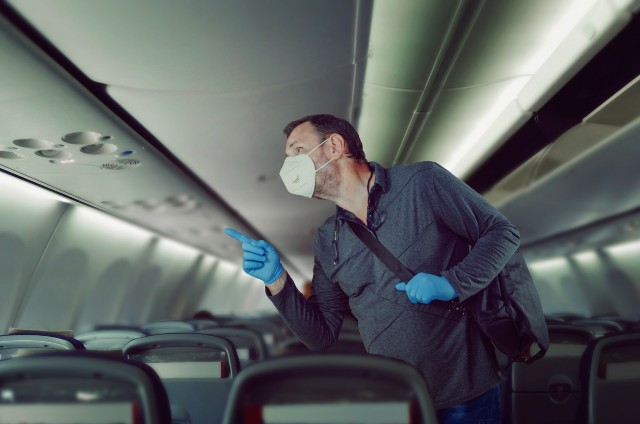 Southwest Airlines, Delta Air Lines, and American Airlines have announced tighter restrictions and more enforcement for those who try to fly without a mask.
CBS News obtained an internal memo Delta CEO Ed Bastian sent to employees Thursday.
"Countless studies and medical experts have advised us that masks are an essential response to the virus that will help us reduce transmission," it read.
"That's why we're taking it very seriously. We've already banned 120 flyers from future travel with Delta for refusing to wear masks on board."
Earlier Delta stated that any passenger who said they could not wear a mask due to a medical condition would have to undergo a medical screening prior to boarding.
"Any false claims of a disability or health condition to obtain an exemption from wearing a mask or face covering may result in the suspension of travel privileges on any Delta flight for the duration of the mask/face covering requirement," the airline states on their website.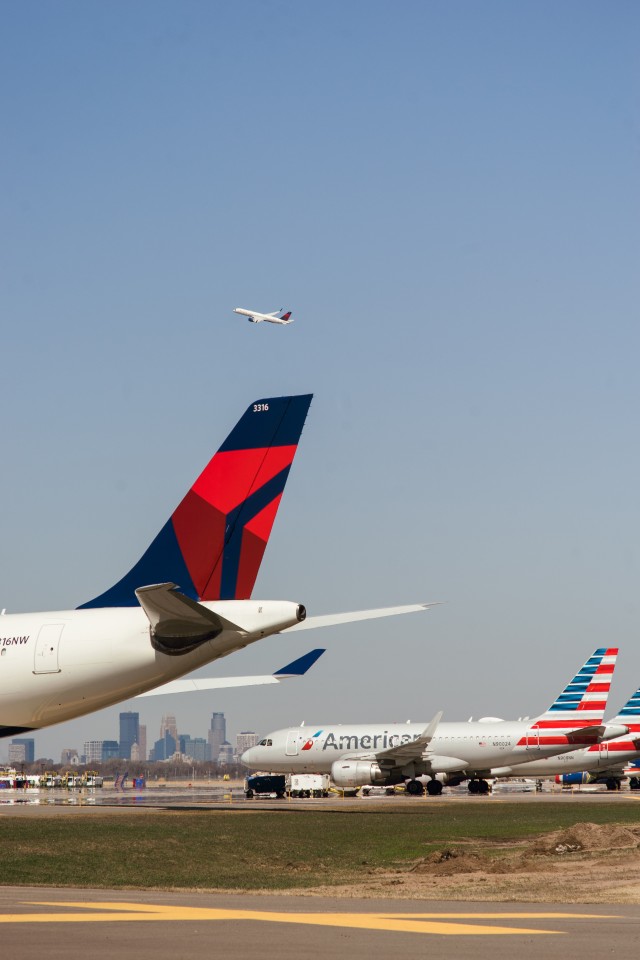 American Airlines also announced that beginning July 29, every customer over the age of 2 must wear a face covering "from the time they enter their departure airport and not remove it until they exit their arrival airport."
The only exception is for eating and drinking.
Similarly, Southwest Airlines updated their face mask policy. Beginning July 27, Southwest will also require a face covering or mask for customers over the age of 2.
Masks can be removed for eating, drinking, and taking medicine.
United Airlines also has a similar updated policy regarding customers wearing face masks at the airport and on board.
Every airline requires customers wear some type of face covering, with JetBlue being the first back on May 4, but their policies all vary slightly.
Each airline has its own rules for what's allowed and what's not, so it's best to check before you fly. For example, Delta does not allow masks with an exhaust valve, while Southwest says any "well-secured cloth or mask" will work.
If you are unable to wear a mask due to certain health conditions or disabilities and cannot comply with their rules, airlines suggest finding an alternate way of travel.
What do you think about the new stricter policies? Let us know on Facebook.
The post Airlines tighten face mask requirements, threaten to ban customers if they don't comply appeared first on Happy Santa.