Annie Glenn, widow of astronaut John Glenn, dies at 100 from COVID-19 — rest in peace
|
It's often said that "behind every great man there's a great woman." That was certainly true of Annie Glenn, who was behind her husband throughout his historic career as a NASA astronaut and as a US senator while also being an advocate for children with disabilities.
Sadly, Annie Glenn died today at the age of 100, due to complications from COVID-19.
Annie was married to John for 73 years, before his death in 2016. Her husband is known for being the first American to orbit the Earth, which he accomplished three times. He was also a fighter pilot in WWII and the Korean War, and was an Ohio Senator from 1974 to 1999.
The two met as children and grew up together before getting married in 1943. They had two children together.
"We practically grew up in the same playpen," John once wrote of his wife. "We never knew a time when we didn't know each other."
But while Annie is best known for being the wife of John, she was a beloved public figure and advocate in her own right.
"Annie Glenn was certainly our most beloved Ohioan," Ohio Gov. Mike DeWine said in a statement after her death, ordering flags to be flown at half-mast in her honor. "She represented all that is good about our country."
"Glenn had a hero of his own, someone who he has seen display endless courage of a different kind: Annie Glenn," wrote CNN's Bob Greene in a 2016 profile.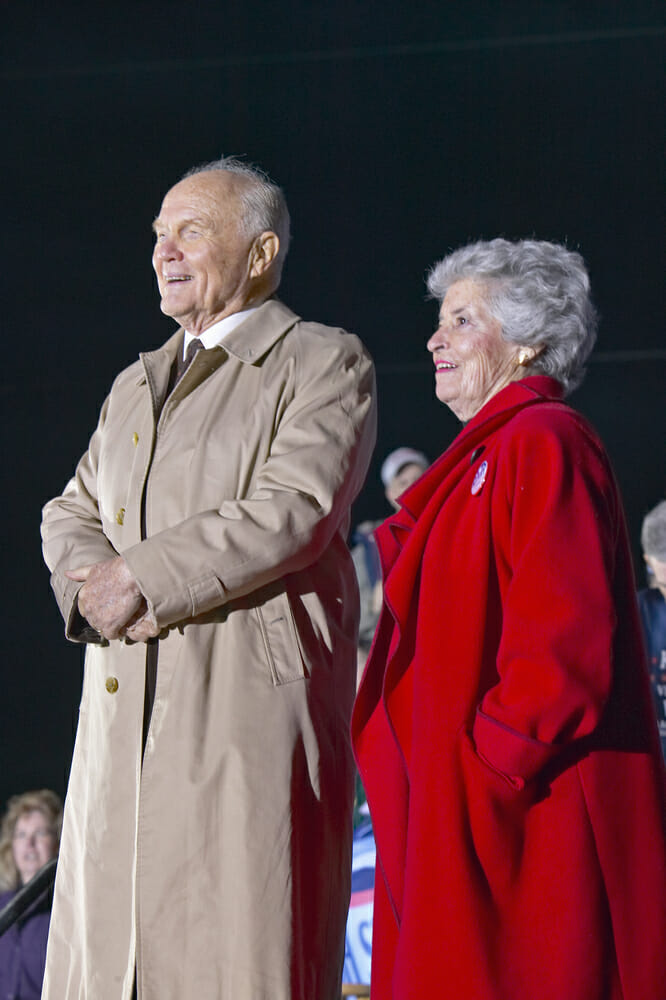 Annie Glenn will be remembered for her tireless advocacy for people with speech disabilities, a cause that was deeply personal to her.
She grew up with a severe stutter, which continued into adulthood. "I can remember some very painful experiences — especially the ridicule," she told People in 1980.
"People would tell me to hurry up or start shouting at me because they thought I was deaf and dumb."
She received treatment in her '50s, which greatly improved her condition. Finally able to speak confidently, she used her voice to advocate for others with communicative disorders.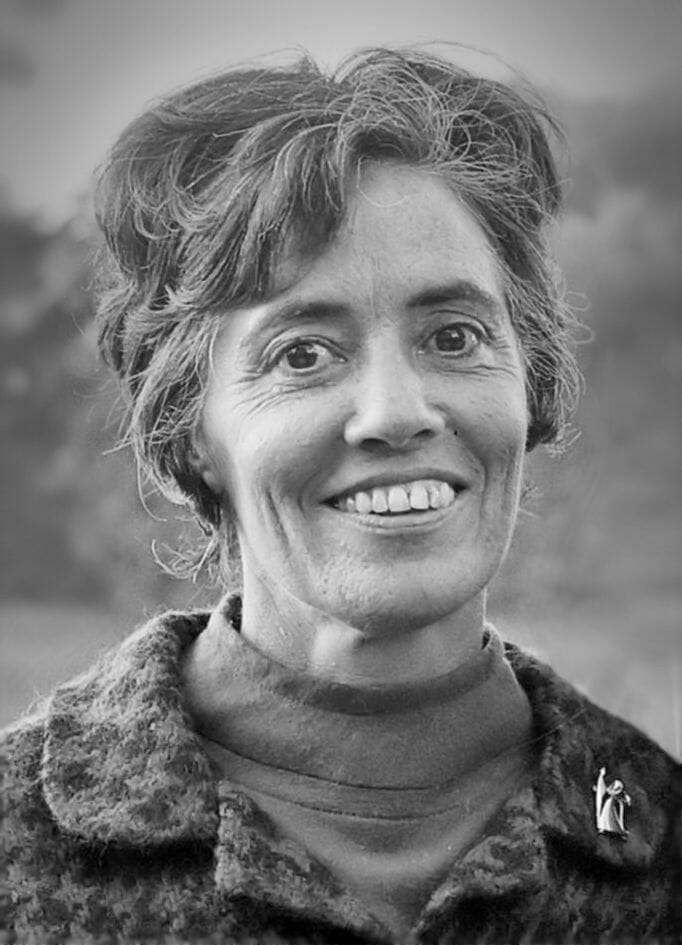 "Annie's involvement with Ohio State's Speech Pathology Department made a big difference for students," said Rebecca McCauley, a professor at OSU's Department of Speech and Hearing Science.
"She was incredibly inspirational to students, many who had not had that much contact with people who stutter."
Annie received numerous honors for her advocacy: she was given the first award by the American Speech and Hearing Association, and the Ohio State University renamed a campus street "Annie and John Glenn Avenue."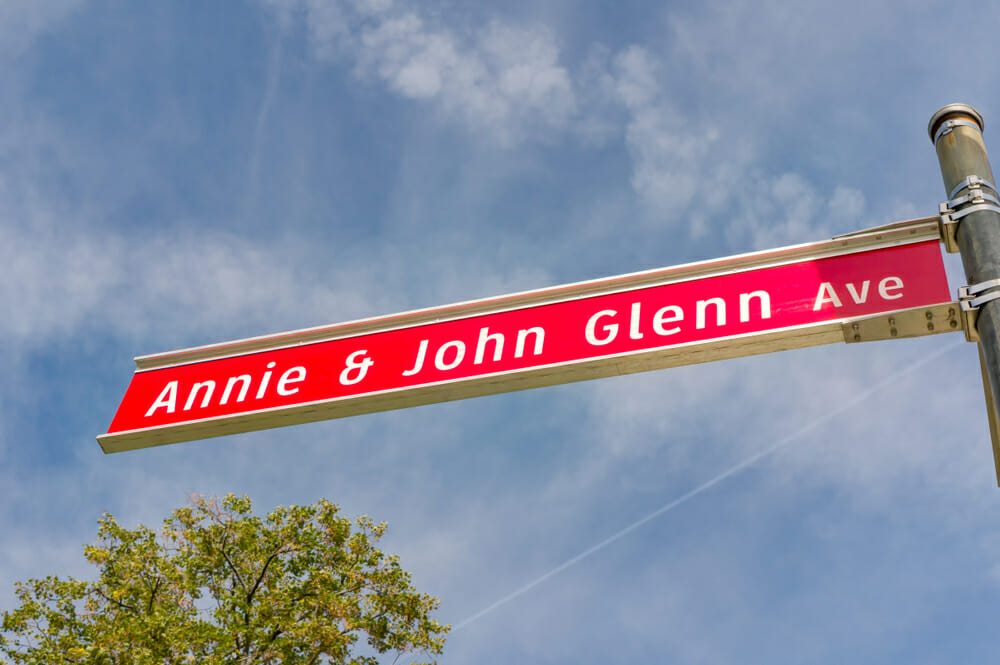 It's always heartbreaking to hear that someone has died from the COVID-19 pandemic. A virtual memorial service will be held on June 6.
But we can all take solace in the fact that she lived a long and incredible life—and that she's now reunited with her late husband.
"During WW II, the Korean war and two flights into outer space, Annie patiently waited for her John to come home," Dale Butland, John's former speechwriter and chief said in a statement.
"Since December of 2016, John's been patiently waiting for his Annie. Today, they're both where they always wanted to be: together — for all eternity."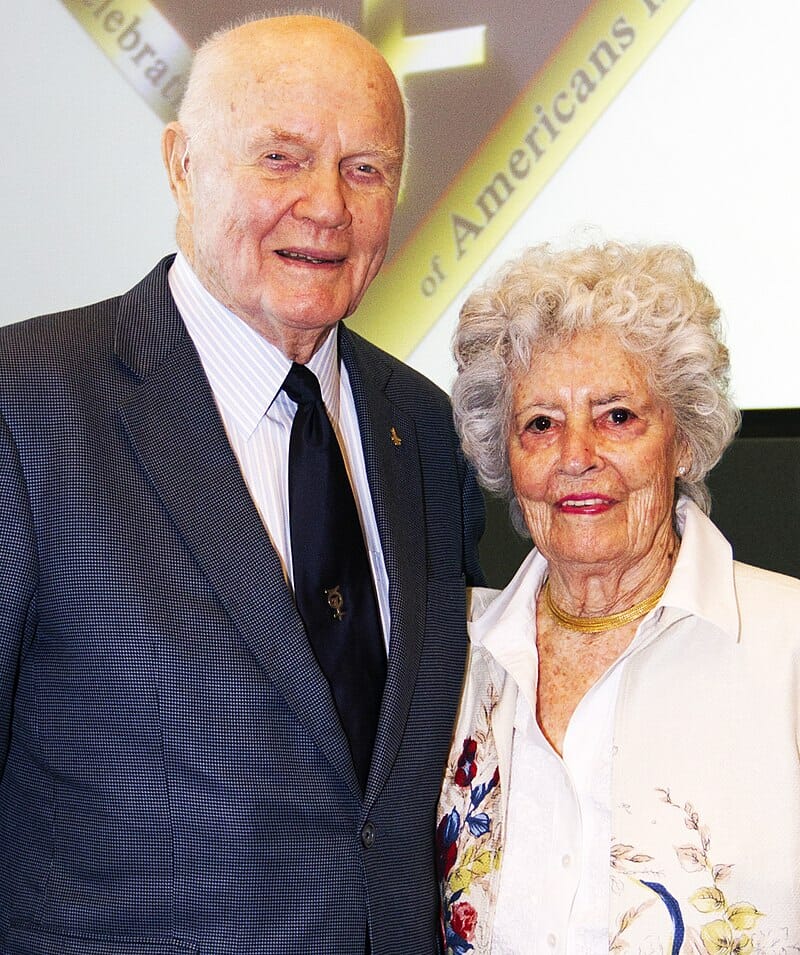 Rest in peace, Annie Glenn! You're among the stars with John now. Share this incredible woman's story!
The post Annie Glenn, widow of astronaut John Glenn, dies at 100 from COVID-19 — rest in peace appeared first on Newsner English.