Apartment complex sends single mother insensitive eviction notice during pandemic
|
There's no nice way to tell someone they're being evicted from their home, especially in the middle of a pandemic. But there's certainly a wrong way to do it, and one woman who lost her job due to the pandemic was on the receiving end.
Now, the apartment manager is facing disciplinary action.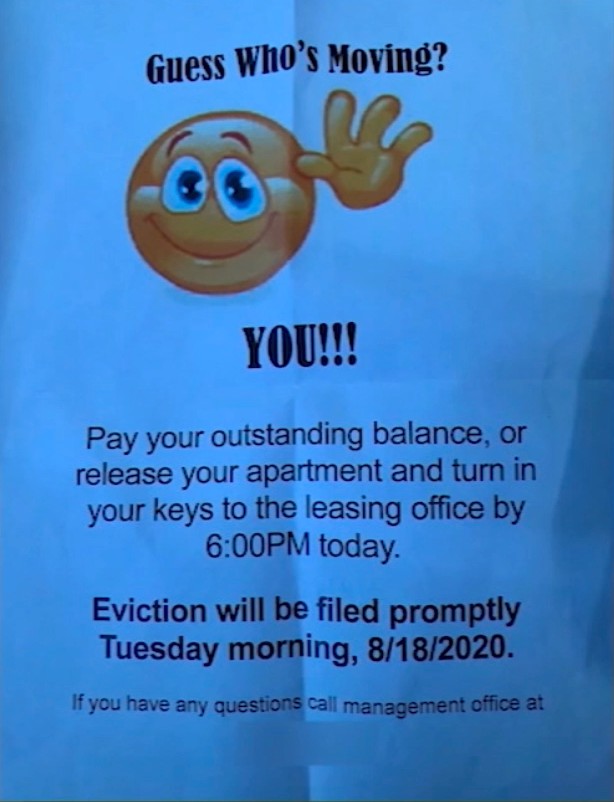 According to reports, in March, Sonja Lee lost her job at a fast food restaurant in Houston. The mother of two was denied unemployment benefits and appealed five times.
While she was able to pay rent in April and May, due to her loss of income she fell behind the following two months.
She said she spoke with the property manager, so when she received an eviction notice recently she was in shock.
"Guess who's moving? You!!!" the notice read. It also had a large smiling emoji on it.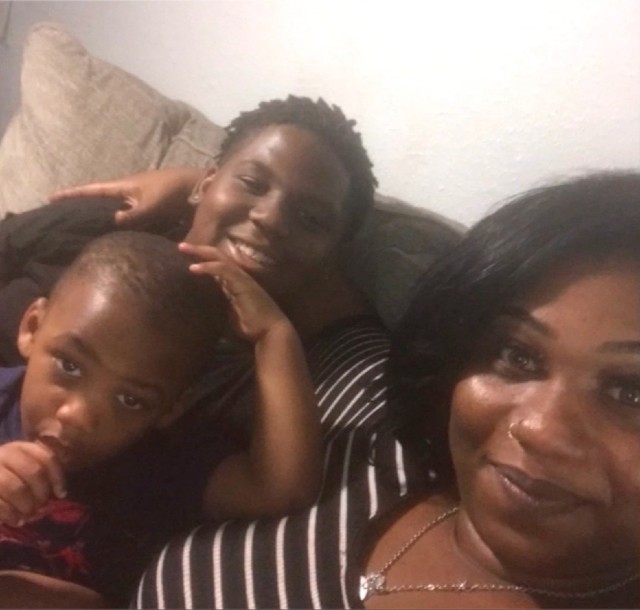 "I was shocked. Not shocked because I was behind on rent, but shocked at insensitivity of the letter," Lee told Chron.com. "It was very tacky and tasteless and very unprofessional. I felt like they were antagonizing tenants for not being able to pay their rent."
Lee, who created a GoFundMe to help with expenses, was told she had to move out in less than 24 hours, something which a legal expert said would not hold up in court.
ABC13 reported that the manager who created the eviction notice was disciplined and a corporate email was sent out to remind property managers about best practices.
In addition, Lee has not been evicted nor has anything been filed against her.
Especially in a time like this, why would anyone think it would be funny to send an eviction notice like this?
Share this on Facebook if you think this notice is insensitive.
The post Apartment complex sends single mother insensitive eviction notice during pandemic appeared first on Happy Santa.