Assistant principal gets on the ground to comfort student with special needs having a rough day
|
An image of a schoolteacher lying on the ground talking to a boy with autism was quickly shared around the nation as thousands wrote messages of support for this educator's big heart.
Eventually the image reached the boy's mother Steph Compton and when she saw her son LJ lying on the ground she knew what had happened and wasn't at all surprised by assistant principal Mr Smith's reaction.
LJ, who also has down syndrome, had been waiting for the school bus in September last year when he was told it was going to be late.
The then third grader just wanted to get home and showed his frustration by lying on the ground.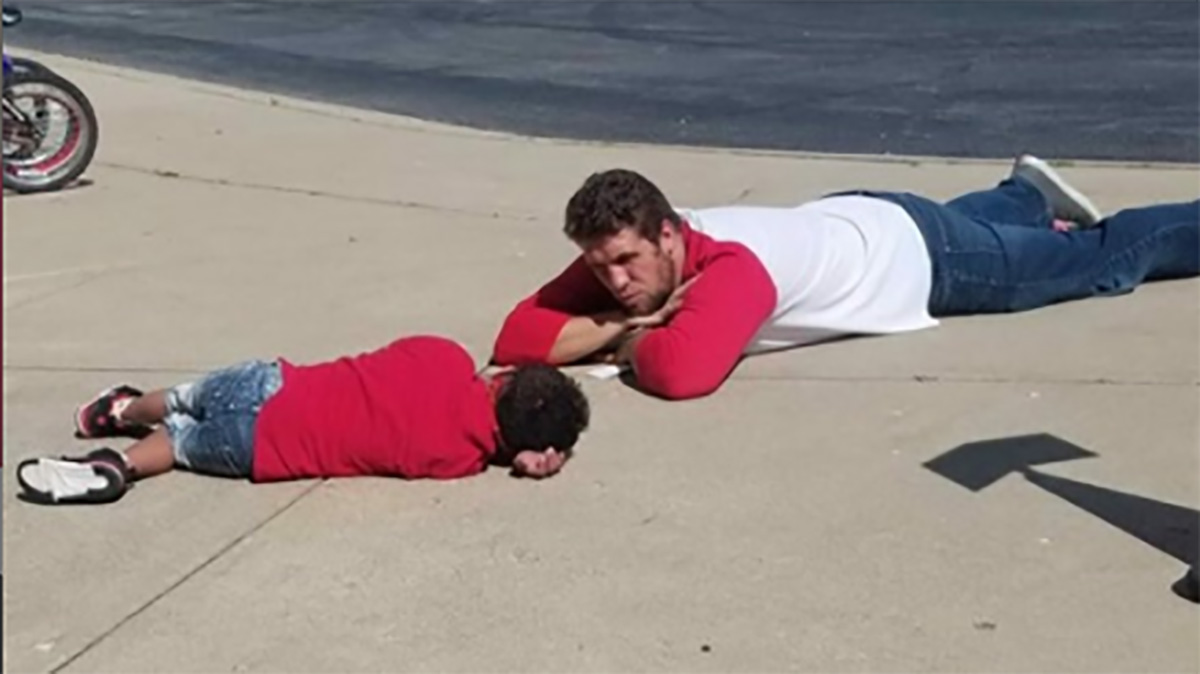 But Mr Smith responded in a way that prompted a student aide to take a photo which has since gone viral.
Amber McKinniss took the photo and posted it on her Facebook page.
"It was the most amazing thing I've seen!" she said, as per shared.com.
Mr Smith lay on the ground with LJ and listened to him while he talked out his issues. He was the comfort he needed in a moment of frustration and desperation.
'People that care that much'
But LJ's mom said this was one of the many reasons why she is happy to send her sweet LJ to his school in Marion, Ohio.
"I absolutely LOVE this," LJ's mom Steph Compton wrote on Facebook. "LJ's school has a new assistant principal this year, Mr Smith. Apparently, LJ was having a 'moment' and he got down on his level to help him out. This is why even though we live across town, LJ still goes to Garfield!
"It's really awesome to know from a parent's standpoint that there are people that care that much about your child," she said.
"To get down on the ground and lay on the ground with them to make sure they're alright."
Students who have teachers as dedicated as this are truly blessed.
Please share to pay tribute to this wonderful educator and his dedication to going that extra mile for his students.
The post Assistant principal gets on the ground to comfort student with special needs having a rough day appeared first on Happy Santa.