Blonde bombshell Britt Ekland on the agonizing battle her family is going through
|
Britt Ekland is best known as being one of the most famous Bond girls but at 77 years old the Swedish actress and singer still looks as glamorous as ever.
With a figure she has looked after by doing Pilates for most of her life she will now be showing off her impressive pins by wearing jeans for most of the month.
But this isn't a fashion statement for grandmother Britt, she is urging everyone to wear Jeans for Genes to help raise money for those with disorders such as sickle cell, anemia, Huntington's and muscular dystrophy.
It's a subject close to her heart as her youngest grandson suffers with a genetic disease that affects one in 15,000 people: boys more severely.
Adrenoleukodystrophy is a type of hereditary condition that damages the membrane that insulates nerve cells in your brain which can lead to sight loss, an inability to walk and move and can lead to premature death within 5 to 10 years, as per the Mayo Clinic.
Her grandson Lucas was diagnosed when he was a baby thanks to routine screening done in California, where he was born, something which is not routine in the U.K.
Lucas' parents Nicholai Adler, Britt's son from her relationship with record producer Lou Adler and his wife Alison didn't tell Britt until Lucas was two years old because they wanted to get all the information they could first.
"I think they also wanted me to have a happy relationship with Lucas without being too fearful," she said, as per the Daily Mail.
"It was a huge shock. Lucas is such a wild thing, like a little typhoon, and it was so difficult to come to terms with the fact that such a beautiful, entertaining, lovely little boy was facing something so dreadful."
Thankfully the screening was done when Lucas was a baby as the disease can be asymptomatic for years but when the symptoms start to develop it can be too late to do anything to stop the decline.
Lucas has regular scans and blood tests and a bone marrow is likely to stop the disease spreading further, according to the Daily Mail.
"It's quite remarkable — miraculous, really — how the bone marrow transplant works," says Britt, "And although it's not a cure as such, because the progress of the symptoms is stopped the outcomes are incredibly positive.
"Lucas will be able to have a perfect life. He can become a doctor, a lawyer, a plumber, a motorcycle racer.
"Once he's had the stem cell transplant he can do anything he wants. And that's all because he had that vital screening at birth," she says.
Britt, as patron of Alex, the U.K.'s leukodystrophy charity, is campaigning for early diagnosis to be routine in the U.K.
"It's such a devastating disease it's hard even to speak about it," she says. "I'm working on getting through to the Government so they'll put it on the UK screening list because it's the difference between life and death."
Despite Sweden refusing to go into lockdown Britt has been careful during the pandemic.
"I don't go out unless I absolutely have to. I haven't even eaten out during the pandemic – and if I go to the stores in my village I'm the only one wearing a mask. I never take it off," she told the Daily Mail.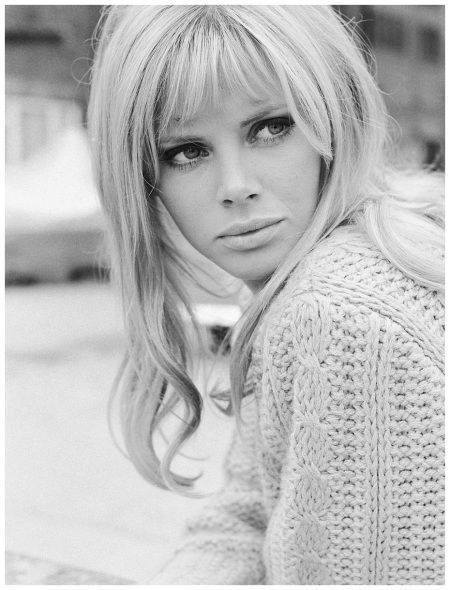 Britt who was bond girl in The Man with the Golden Gun alongside Roger Moore and then opposite Michael Cane in the iconic crime film Get Carter.
But it was her marriage to British comedian and actor Peter Sellers in 1964 that led to much media attention and she became one of the most photographed celebrities in the world.
Sending all our healthy and happy wishes to Britt and her family.
Please share this story to help raise awareness and join Britt's campaign to introduce this crucial screening at birth in the U.K.
The post Blonde bombshell Britt Ekland on the agonizing battle her family is going through appeared first on Happy Santa.