Bodies of young siblings found after they were swept away by floodwaters in North Carolina
|
Search crews located the body of the 4-year-old boy who was swept away in floodwaters with his 5-year-old sister late Monday night.
On Thursday morning, Johnston County Sheriff Steve Bizzell confirmed the news.
Abraham's body had been found 30 yards from where his sister, Alexa, was located just 12 hours earlier. They were both found in shallow water near the Neuse River.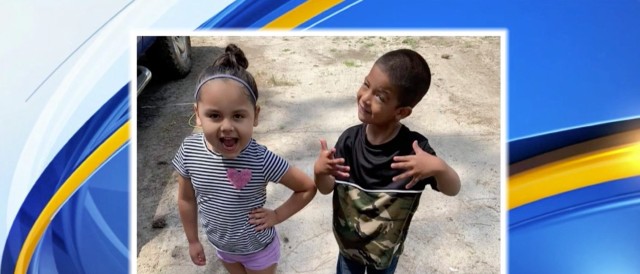 On Monday around 11:30 p.m., the children's mother called 911 to report that her car was being overtaken by a flash flood in Smithfield, North Carolina.
Emergency crews responded with four boats and were able to reach the vehicle. Rescuers were able to get the mother and one of her children out of the car, but according to reports during the rescue attempt the boat capsized.
"The water was so turbulent the boat capsized, and they lost the child," Smithfield Fire Chief John Blanton said during a press conference.
During the rescue all of the boats capsized.
"We were hoping to have better news, but at least the family will be able to put some of the closure," Bizzell said.
"I can't imagine either the emotions of the family, of the heartbreak, the hurt, the devastation. It's been tough on myself; it's been tough on the deputies," he said. "Everybody that I've talked to has been in continuous prayer for this family, these kids."
According to WRAL, the mother is out of the hospital and physically she is doing well. Now she must grieve the loss of her children.
My heart breaks for Abraham and Alexa's mother and their family. I cannot even begin to imagine the pain they're going through right now.
I pray that they are able to find some comfort.
Share this and send along your prayers to this family.
The post Bodies of young siblings found after they were swept away by floodwaters in North Carolina appeared first on Happy Santa.