California man dies from COVID-19 one day after expressing regret for attending party
|
For many people, it's been months since they've been able to see their friends and family. So when restrictions eased or when they grew tired of waiting for an "all-clear," some ventured to see their loved ones, risking not only their health but others as well.
When the restrictions began to ease in California, Thomas Macias took advantage and attended a party. It wasn't until days later he learned that someone at the party had tested positive for COVID-19.
Macias wrote a moving Facebook post expressing his regret for attending the party. One day later he died from COVID-19.
According to Gus Lopez, Macias' brother-in-law, Macias was very cautious during the beginning of the pandemic.
"He had diabetes, so he was doing everything he could to stay isolated, he would wear is mask if he had to go out," Lopez told CBS News.
However, once Governor Newsom lifted some restrictions in the beginning of June, one of Macias' friends held a barbecue and the 51-year-old decided to attend.
Shortly after the party, Macias visited Lopez and his sister, and it was then that his family members noticed something off.
"We could see he was not feeling well, he was a little sweaty," Lopez said. "He just thought it was related to his diabetes."
But it wasn't his diabetes.
"Our understanding is that a gentleman had called him and said 'hey I was at the party, I knew I was positive. I didn't tell anybody,'" Lopez told ABC7. "I think the gentleman was regretting not telling everybody, and he was calling people who were at the party to recommend they get tested."
Macias got tested and he was positive.
On June 20 he expressed his regret for attending the party.
"I f***ed up and went out a couple of weeks ago and I contracted the coronavirus," the post read. "Because of my stupidity I put my mom and sisters and my family's health in jeopardy. This has been a very painful experience. This is no joke. If you have to go out wear a mask and practice social distancing." 
The following day he was taken to the hospital by an ambulance. He was placed on a ventilator and died later that day.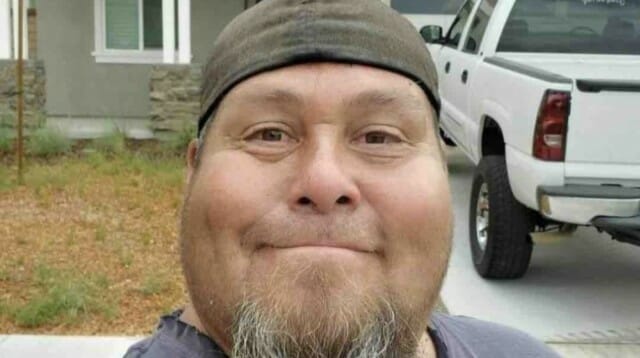 "At first, from what he told us, he was upset at this person that went out knowing that he had this virus. Then he said that quickly turned into anger at himself for having put himself in that situation to begin with," Lopez said.
Lopez doesn't believe any family members contracted the virus from Macias.
"This kills people. People should follow the guidelines that are out there – not because the government is asking us to, but because the doctors and the experts, people who really know what they're talking about, are saying it."
We can't let our guard down. We must continue social distancing and wearing a mask. There is no cure, and there is no vaccine for COVID-19.
Share this to encourage others to continue practice social distancing and to let them know the importance of wearing a mask. And, most importantly, staying home if you know you are sick.
The post California man dies from COVID-19 one day after expressing regret for attending party appeared first on Happy Santa.