CDC issues guidelines for Halloween and Thanksgiving, classifies trick-or-treating as a 'high-risk activity'
|
2020 has been quite the year, and surprisingly it's still not over.
When COVID-19 was declared a pandemic on March 11, no one knew exactly what that meant. President Donald Trump unrealistically believed the US would be back in business by Easter. Sadly, that was not the case.
And now here we are more than six months after COVID-19 was declared a pandemic and while businesses have reopened and children have returned to school, to a point, the pandemic is far from over.
As we enter the holiday season, many will get the itch to celebrate as usual, but the CDC recently issued some guidelines, specifically for Halloween, Día de los Muertos, and Thanksgiving, that may make you think twice.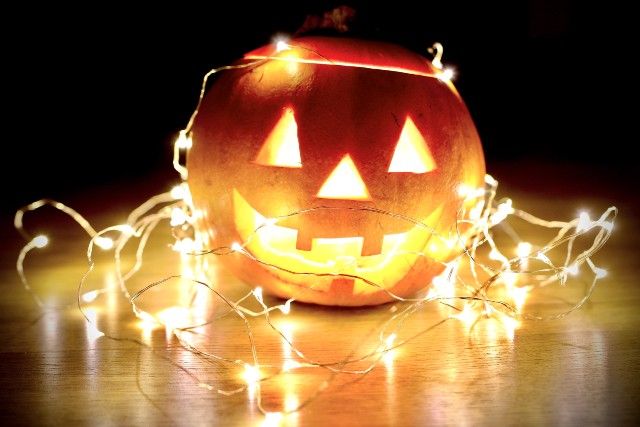 The guidelines, which were released Monday, consider trick-or-treating and trunk-or-treating a high risk activity.
"Many traditional Halloween activities can be high-risk for spreading viruses," the CDC's guidelines say.
Indoor costume parties or haunted houses, hay rides, or "traveling to a rural fall festival that is not in your community if you live in an area with community spread of COVID-19" are all considered high risk activities.
The CDC considers outdoor haunted houses and open-air costume parades moderate risk, but advises wearing a mask and maintaining six feet apart or greater distance if screaming will occur.
The public health agency noted that "one-way trick-or-treating" where goodie bags are left out for children is a moderate risk.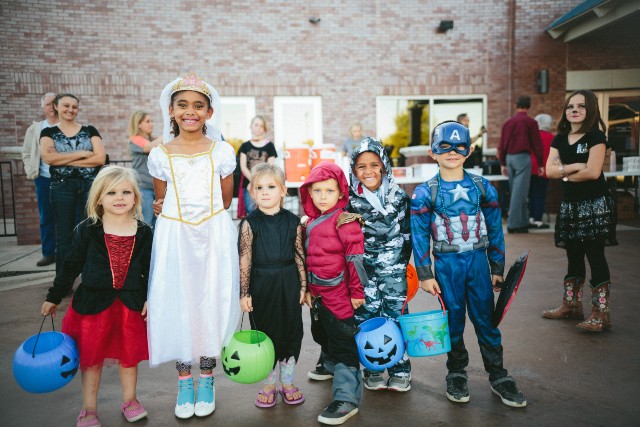 Alternative activities include holding a virtual costume party, watching Halloween movies with the people in your household, and carving pumpkins with friends or neighbors outside.
"If you may have COVID-19 or you may have been exposed to someone with COVID-19, you should not participate in in-person Halloween festivities and should not give out candy to trick-or-treaters."
In addition to releasing guidelines for Halloween, they released a list of activities and the level of risk associated with them for Día de los Muertos and Thanksgiving.
Similar to Halloween, it's advised to stay home when you can and celebrate with those in your household. Outdoor celebrations pose a more moderate risk as long as everyone practices social distancing and wears a mask.
Attending large indoor gatherings, shopping at a crowded store close to Thanksgiving, and participating in a race or parade are all classified as high-risk actitivies.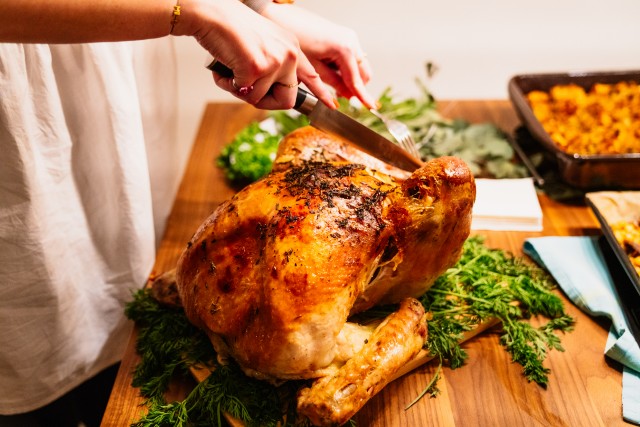 While the CDC is not banning these activities, you will still have to follow local laws, it's best to keep them in mind during the upcoming holiday season.
Are these guidelines something you will follow this holiday season or will you be celebrating as usual?
Let us know on Facebook.
The post CDC issues guidelines for Halloween and Thanksgiving, classifies trick-or-treating as a 'high-risk activity' appeared first on Happy Santa.