Dad dies after being shot four times in car while shielding his young daughter on the school run
|
[ad_1]

A 33-year-old dad has died while protecting his young daughter from gunfire in Chicago.
Travell Miller was taking his 7-year-old daughter to school on the West Side when a man got out of his car and started shooting on September 1.
The dad had stopped in traffic and was talking to his mom on the phone when the gunman opened fire and shot him four times. He was taken to hospital where he was pronounced dead.
The location of his wounds show Travell was bent over trying to protect his daughter and possibly saving her life, the victim's dad Joseph Gilmore said, as per the Chicago Sun Times.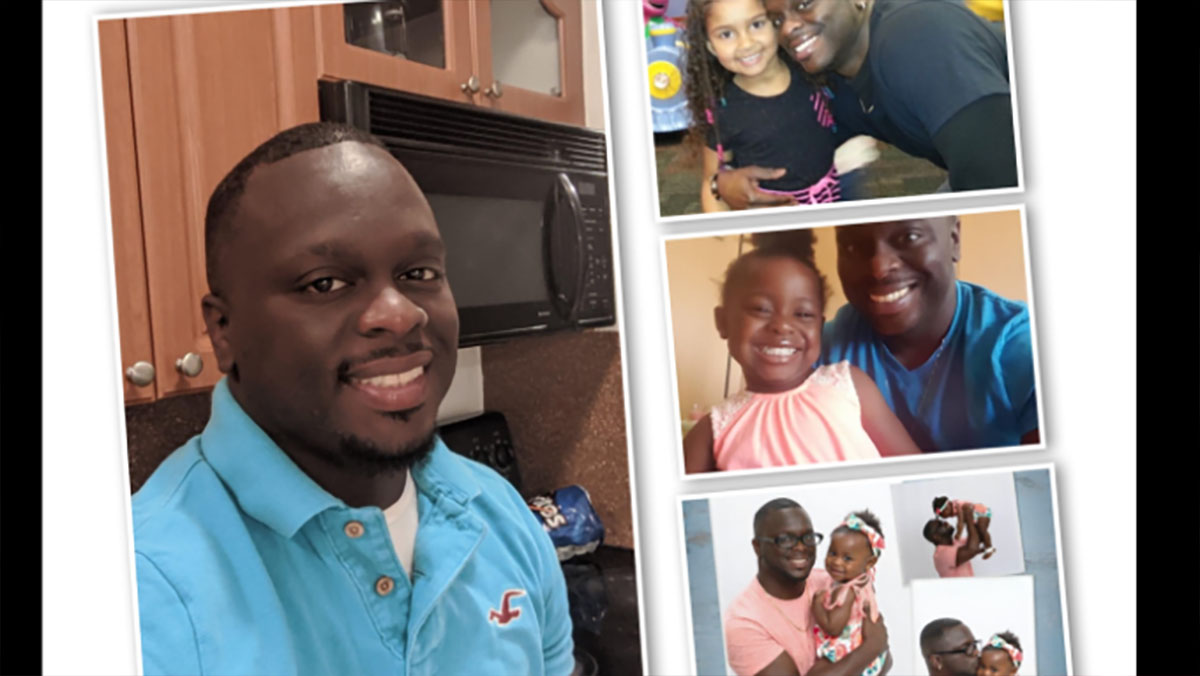 According to the publication his family says they have no idea why Travell would be targeted, saying he had no enemies and had just moved to the neighborhood five days earlier.
"He was simply driving his daughter to school. He was talking to his mother [on the phone] as this guy runs up on the car," Joseph said.
"His mother hears her son say, 'Dang man, what the f- – -.' She hears commotion and then hears him say, 'Mama, Mama, I've been shot,'" he added.
Travell's dad said doctors told him their granddaughter is "traumatized," adding: "She's devastated that she watched her father get killed."
Travell's identical brother Lavell Miller spoke to the publication saying news of his death had left him feeling "hollow."
He added: "He wasn't part of any gang life, criminal life. He wasn't a troubled man, didn't have any enemies. He was a brother, a father, a son. He was a partner."
A GoFundMe, which has raised more than $19,000 to help the family through such a horrific time, said Travell was loved by everyone who met him.
"Travell was a fun and joyful soul who was passionate about life and lived it to the fullest. He was a loving father and his first priority was always his two daughters, Norielle and Esther," the fundraising page said.
Lavell said they had moved to Miami to work as bartenders but had struggled with work when the pandemic hit so they both relocated back to Chicago.
"I just want people to know he was a good man. I don't want him to be just another hashtag or photo on a T-shirt," his brother Lavell Miller said. "I want people to know he has a real legacy. And that was the most important thing to us — your life résumé.
"It sucks that bad things happen to good people. This is truly one of those situations."
Images have been released of the suspected attacker and the car he was driving, a silver two-door Grand Prix with no plates.
Anyone with any information on Travell's attacker can report any information anonymously to cpdtip.com.
I cannot imagine the horror that this little girl has had to endure. I hope she gets the love and support she needs through such a difficult time.
Please share in the hope that someone can identify this man and help bring him to justice.
The post Dad dies after being shot four times in car while shielding his young daughter on the school run appeared first on Happy Santa.


[ad_2]