Devoted wife stands outside husband's hospital window every night as he battles COVID-19
|
In areas where COVID-19 is out of control, visitors have been asked to remain home and away from hospitals in order to stop the spread of the virus.
But it's hard to keep family members away from loved ones who are battling the deadly virus, especially Michelle Gutierrez.
For the past two weeks, every night at 7 p.m. Gutierrez has showed up outside her husband's hospital window to pray for him and his recovery.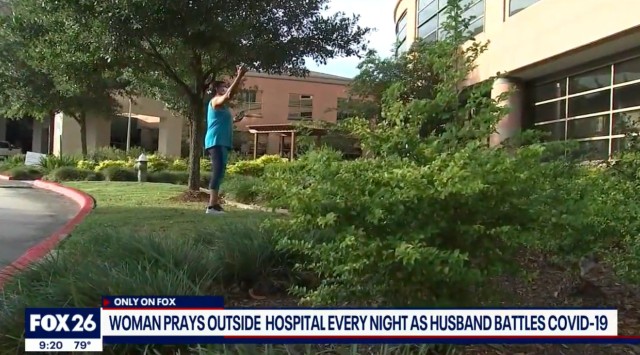 "First thing I do at 7 p.m., I send him a text to let him know that I kept my promise that I'm going to be here praying for him," she told FOX 26 Houston.
Gutierrez, who is from Tromball, Texas, said her husband David tested positive for the virus a few weeks ago.
Despite not having any underlying health conditions, he was admitted to the hospital with severe symptoms and placed in a medically induced coma. It was his best chance at survival.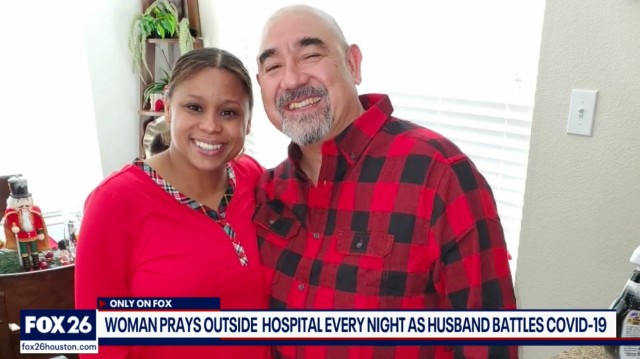 The past several weeks have been difficult on her and her family, but she's doing her best. And she believes that standing outside his window while listening to spiritual music, and sending him a text that he'll be able to read when he wakes up is helpful.
"Not being able to be by his side, letting him know hey honey I'm right here supporting you, and I know even though he is in a coma I think that if I was there he can still hear me," she said.
What so many families are going through is unimaginable. I can't envision having to leave a loved one in the hospital, not knowing if they'd survive.
I pray that David and everyone else who has COVID-19 recovers.
The post Devoted wife stands outside husband's hospital window every night as he battles COVID-19 appeared first on Happy Santa.