Dog found shot by BB gun, left in the cold finds a new home
|
[ad_1]

It's really shocking the conditions some animals are found in. We've seen countless stories of pets abandoned by their owners, often in conditions that suggest a past of neglect and abuse.
That was the case for one poor dog who was left outside an animal shelter — but luckily, he now has a new loving home.
Last week, the Franklin County Dog Shelter & Adoption Center, in Ohio, got an unexpected arrival after finding a dog left in a small cage outside their building.
Instead of surrendering the dog properly, his owners apparently decided to leave him outside in the freezing cold. You can see the dog's paws exposed to the snow beneath him. It's a miracle he was found sooner than later.
"Luckily, we have lots of people coming in and out of the shelter so he wasn't outside for long," the shelter wrote on Facebook. "But this is unacceptable."
Dogs are susceptible to hypothermia and frostbite, and at this time of year many dogs suffer from being left out in the cold.
"He was just kind of put out in the snow there and nobody alerted us that he was here at the shelter or even outside the shelter," Franklin County Dog Shelter Community Relations Manager Andrew Kohn told WSYX.
But it seems this dog was used to this kind of mistreatment: upon examination the rescuers saw the dog also had been shot in the head with a BB gun.
We can't imagine what kind of life this dog led up to this moment, but luckily things soon turned around. The shelter brought him in, giving him the warmth and love he had been denied.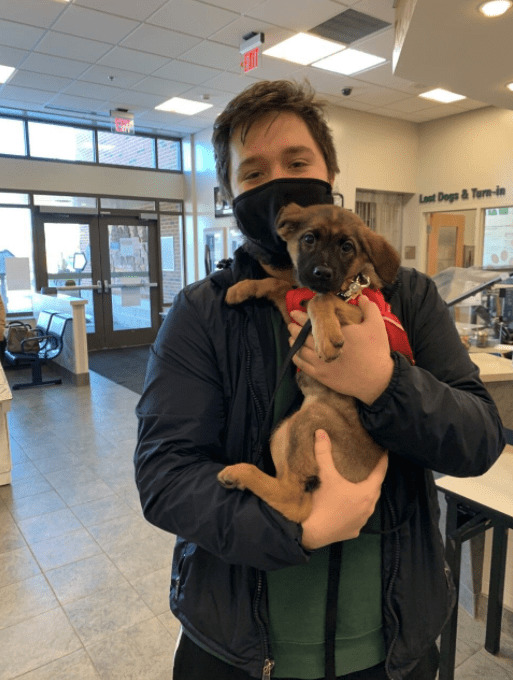 And thankfully, it didn't take long for this poor pup to find a forever home.
In a welcome update to this sad story, a source at the shelter told WSYX that the dog had been adopted.
No dog should have to experience being shot with BBs or being left out in the freezing cold, but we're glad this dog got a happy ending.
Share this great news!
The post Dog found shot by BB gun, left in the cold finds a new home appeared first on Happy Santa.


[ad_2]