Donald Trump says we must "protect" women's sports during attack on transgender community
|
[ad_1]

Donald Trump will likely go down in the history books as one of the most controversial, opinion-dividing presidents the United States has ever had, but if his latest speech was anything to go by, it would appear he is far from done.
The 45th President of the United States has been keeping uncharacteristically quiet at his Mar-a-Lago resort in Florida since the inauguration of his successor, Joe Biden, on January 20.
Yesterday, though, Trump spoke out properly for the first time since leaving the White House, as the keynote speaker at the 2021 Conservative Political Action Conference in Florida.
Perhaps unsurprisingly, Trump took aim at Joe Biden during his speech, stating that he had endured the worst first month of any modern president.
"We all knew that the Biden Administration was going to be bad—but none of us imagined just how bad they would be, and how far left they would go," Trump said.
Not only that, but the former POTUS attacked his political rival's policies, in particular those pertaining to the inclusion of transgender athletes.
Trump told an applauding audience: "A lot of new records are being broken in women's sports, I hate to say that ladies, but you have got a lot of new records that are being shattered.
"Young girls and women are incensed that they are now being forced to compete against those who are biological males. That is not good for women. That is not good for women's sports, which worked so long and so hard to get to where they were.
"The records that stood for years and decades are now being smashed with ease, smashed. If this is not changed women's sports as we know it will die and end."
He finished: "I think its crazy what is happening, we must protect the integrity of women's sports. And I don't even know, is that controversial? Someone said… well that's going to be very controversial, and I said that's okay, you have not heard anything yet."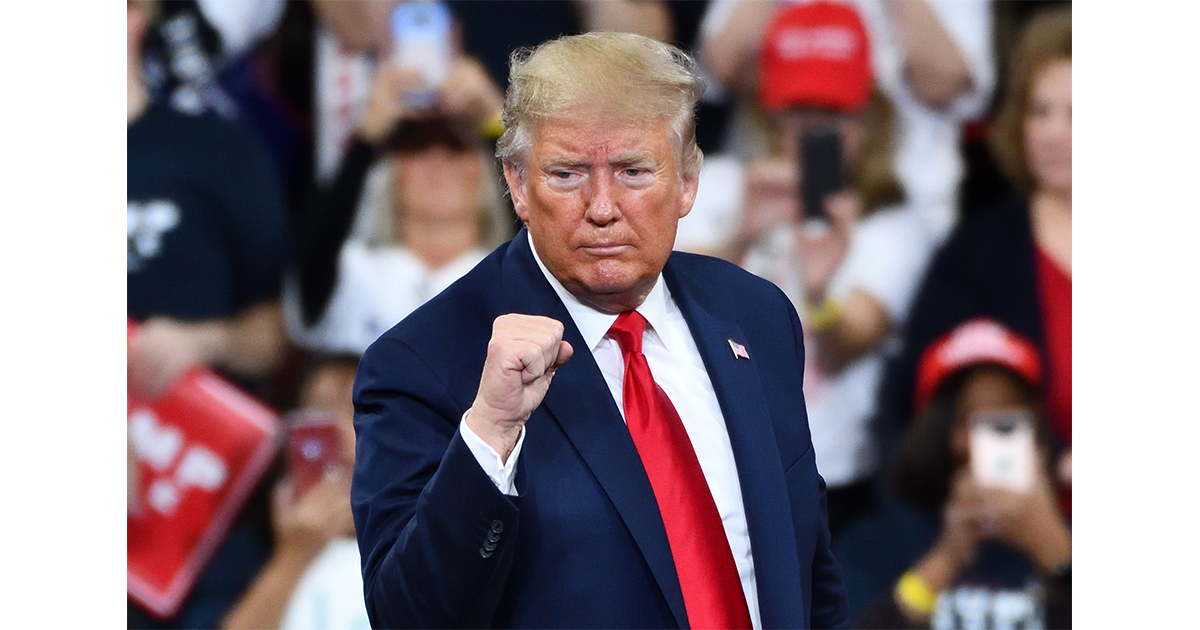 Trump's comments come after Biden withdrew government support from a transgender athlete lawsuit that Trump himself had pledged his support to.
What do you think about Trump's comments? Is Joe Biden doing right by America?
Let us know your thoughts in the comment box, and as always, share this article on Facebook so we can keep the debate going.
The post Donald Trump says we must "protect" women's sports during attack on transgender community appeared first on Happy Santa.


[ad_2]