Doorbell camera captures delivery driver praying for baby at high risk of contracting coronavirus
|
So often we see videos of delivery drivers throwing packages on front porches and running. And nowadays, you almost don't blame them.
But there are still some who will go above and beyond for their customers.
Derek and Raquel Pearson, who live in Nampa, Idaho, happened to capture one of those delivery drivers on their Ring camera. Raquel shared the heartwarming moment on Facebook and strangers were just as touched by the driver's thoughtful gesture.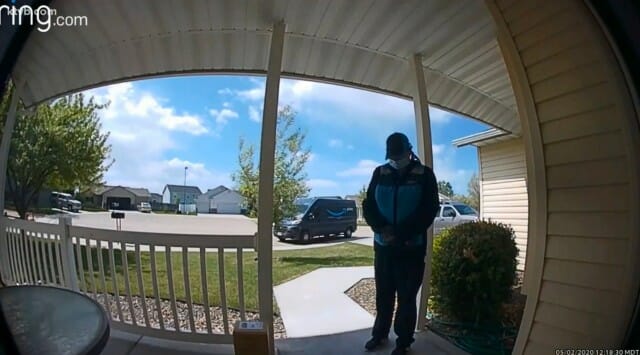 The Pearsons' 8-month-old son Lucas has a heart condition, which his doctors said would make him more susceptible to contracting coronavirus.
So his parents try and stay home as much as possible.
"He needs special thickeners to be able to eat, otherwise he aspirates his milk, so we really depend on getting all of these supplies online so we don't have to go out to the store and bring a virus home," Raquel told KTVB. "We just want to minimize exposure to coronavirus."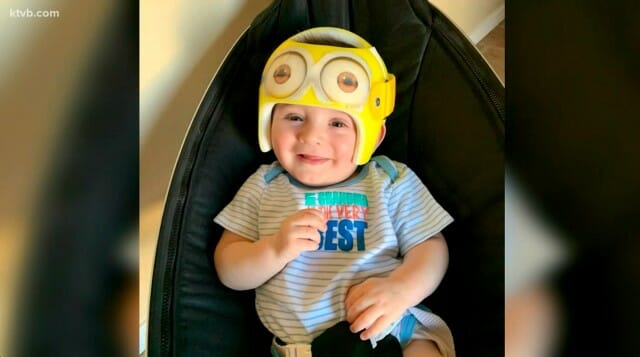 Since the Pearsons' had been receiving so many deliveries, they placed a note on their front porch, thanking those who dropped off their packages and letting them know how much the deliveries meant to them.
Several weeks ago, Raquel noticed an Amazon delivery driver standing at her front porch.
"I didn't really realize what she was doing until I saw her doing the sign of the cross. I was like 'Oh my gosh, she was praying'"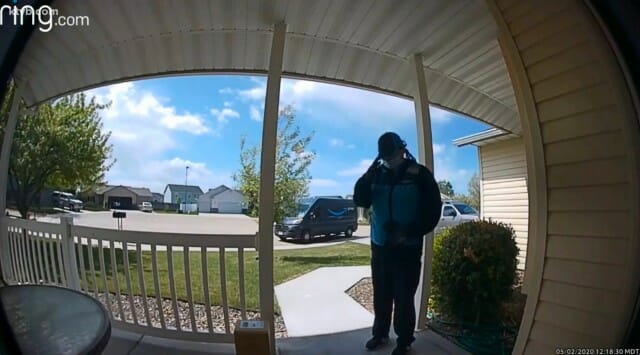 The driver, Monica Salinas, spotted the Pearsons' note and felt compelled to pray for Lucas and his parents.
There was a note and it said their baby's food was essential, and every time I see that note, it just touches my heart. I just stopped to do what my heart told me to do, to say a prayer for the baby and for the parents, because that's got to be very painful for all of them to see their baby hurt and struggle. I just prayed that they can make it through another day, one day at a time.
The Pearsons shared the video of Salinas' praying on a community Facebook page where strangers praised Salinas' for her actions.
"It means a lot to our family, just genuine kindness. It's just a breath of fresh air to see stuff like that at a time like this, when people really need to come together now more than ever," said Derek.
This gives me hope. There are still good people in this world.
Thank you Monica for saying that prayer for Lucas and his family. Share this to thank Monica and other delivery drivers like her.
The post Doorbell camera captures delivery driver praying for baby at high risk of contracting coronavirus appeared first on Newsner English.