Downton Abbey star Hugh Bonneville's impressive weight journey
|
The much-loved historical drama series Downton Abbey was first aired in 2010 and ran its final season in 2015. The series revolves around the life of the British aristocratic Crawley family, who live in the country estate Downton Abbey.
The head and patriarch of the family is Lord Grantham, whose name is Robert Crawley – played by the excellent actor Hugh Bonneville.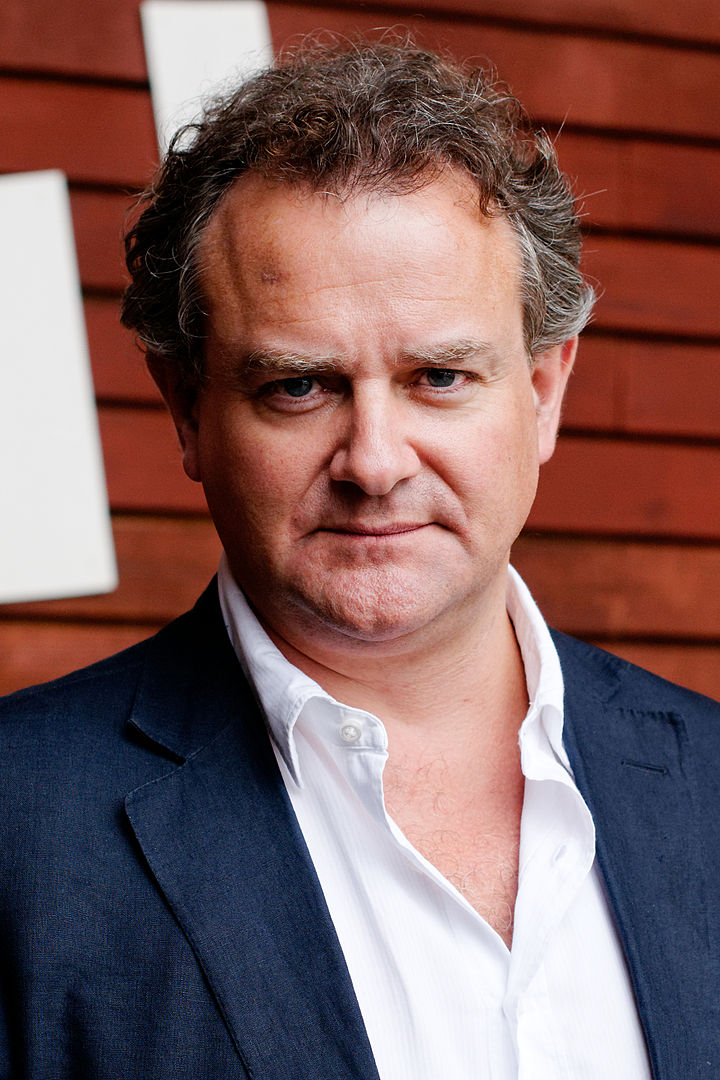 Hugh Bonneville, 56, is one of Britain's most loved actors these days, but he was famous enough even before Downton Abbey catapulted him to stardom. Some probably recognize him from the movie Notting Hill, which premiered in 1999 – but to many Americans he was almost unknown before his breakthrough in Downton Abbey.
"A couple of people last time I was in America said to me, 'oh, you must have been very grateful when Downton Abbey came along' like I hadn't been doing anything for 25 years!" Bonneville told The Cambridge Student.
For his role as Lord Grantham in Downton Abbey, Bonneville was nominated for a Golden Globe, among other awards.
But, once upon a time, it was far from obvious that Hugh would become an actor and magnetize an audience worldwide.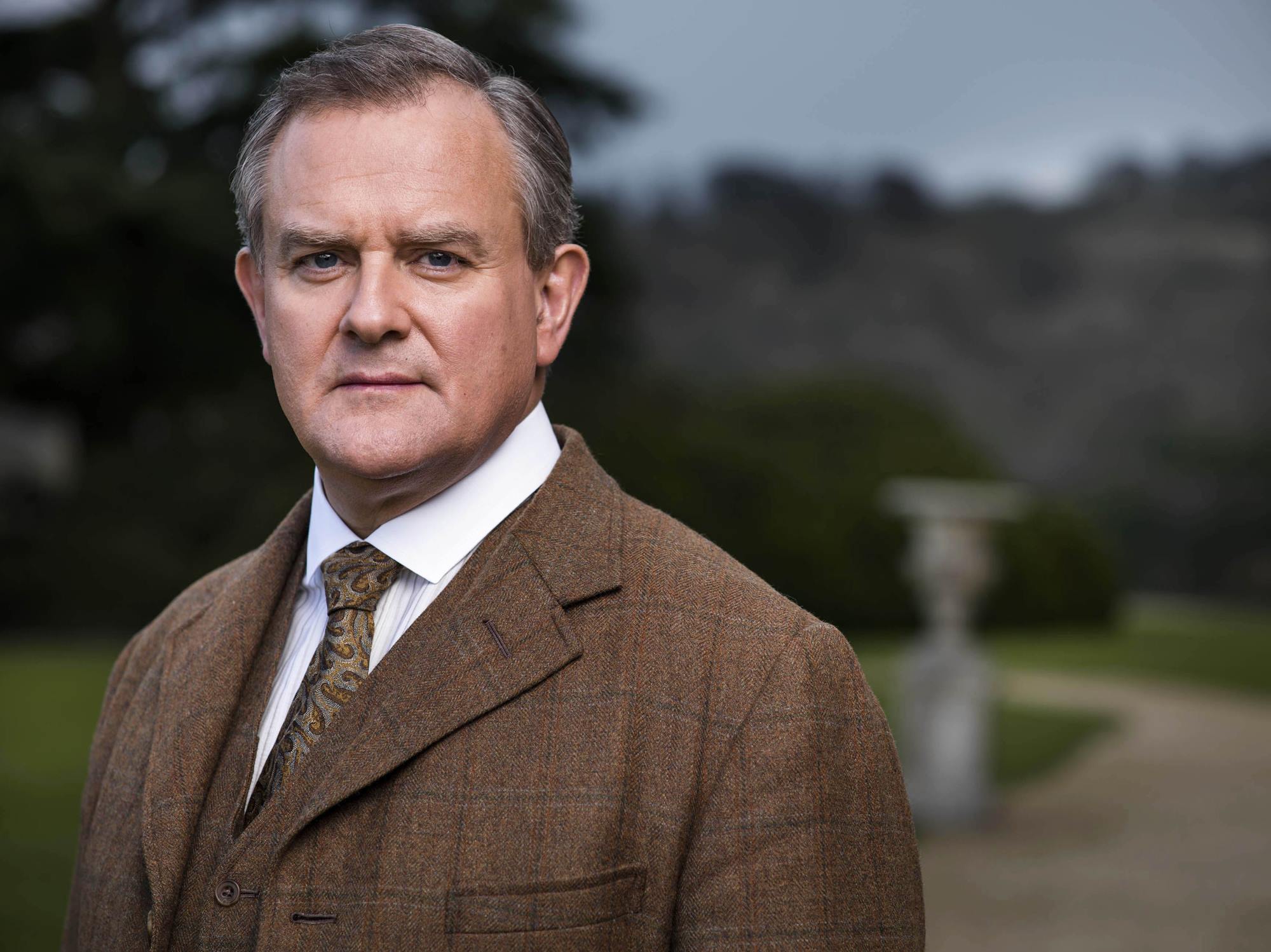 Dreams of being a bannister
Hugh grew up in an academic home – his mother was a nurse and his father worked as a surgeon. As a young student, Hugh read theology at Cambridge. He dreamed of being a bannister, only to discover his passion for theatre and performing on stage.
As a teenager, he joined the National Youth Theatre.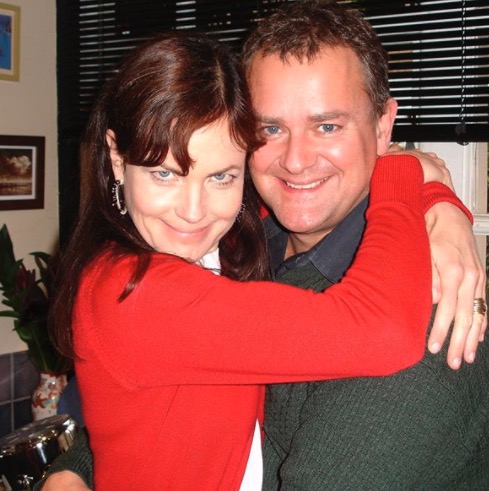 "It changed my life", Hugh told Buzz Magazine, continuing:
"I never thought I was going to be an actor when I was in my teens, but it gave me an opportunity to explore the thing that I loved doing as a hobby, and gradually it became something I wanted to try as a career."
Hugh's break came in 1999, when he played the well-meaning but clumsy character "Bernie" in the blockbuster Notting Hill. 11 years later, he was cast in Downton Abbey as Robert, Earl of Grantham. It's from that TV drama that most people recognize him – Hugh literally became known all over the world.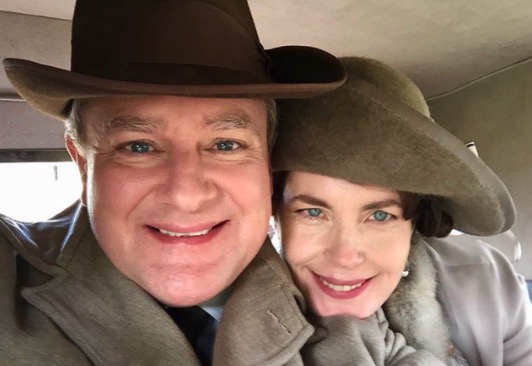 "I was in Thailand just after New Year and I was just walking down the street and my wife said, 'gosh, isn't it refreshing to be somewhere where no-one recognises you?' At which point someone leapt out of a shop and said 'I LOVE Downton Abbey!!' It's nice, it's lovely that people like the show, etc. but it's peculiar. It's a strange thing," Hugh told The Cambridge Student.
Downton changed his life
So how much did Hugh's career change after playing Earl of Grantham?
"I've always tried to say: "Oh it has not, it has not," but of course it has – totally. I managed to keep working for 25 to 30 years before but in terms of the opportunities that it has afforded all of us, it has been remarkable. And the friends we've made around the world have been extraordinary, as well as to know that in every territory that the show has been shown it has been successful and loved," Hugh told Berkshire Life last year.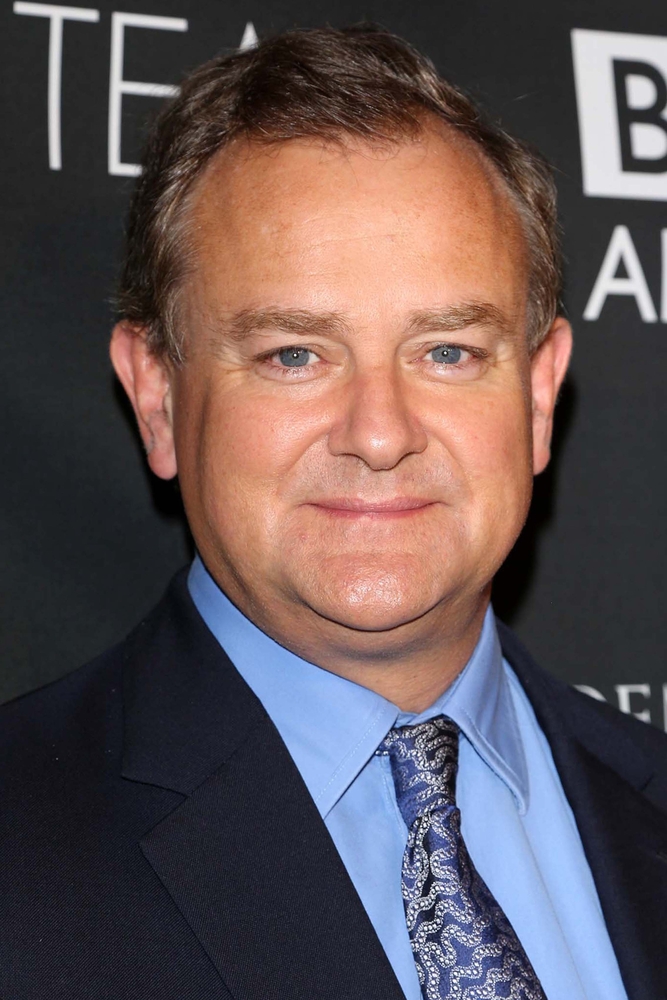 In parallel with the popular TV series, Hugh has starred in various films, including "Paddington" and "Paddington 2". He also portrayed Lord Mountbatten in "Viceroy's House", 2017. There are also rumors of another Downton Abbey movie (the first premiered in 2019).
Hugh has previously said he is open to sequel.
"When we started filming, I thought this is going to be a nice full stop, but there is such an appetite for it, I can see it carrying on. I'd never say never!" Hugh told The Mirror.
Hugh's weight loss
Making matters even more interesting is that perhaps we'll see a slightly thinner Lord Grantham next time around?
Lately, it looks like Hugh has lost several pounds – something that became obvious when the actor spoke on BBC in August 2020. Hugh's appearance was part of commemorating the 75th anniversary of VJ Day and he looked very slim and fit when he read out King George VI's speech.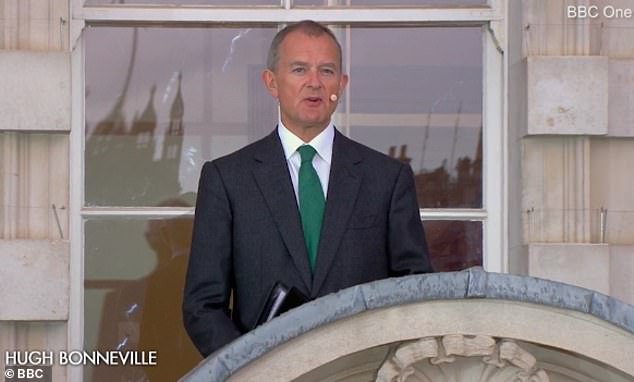 According to the Daily Mail, Hugh surprised many of his fans, who took to social media to comment on the 56-year-old's "new" body.
One commented: "Hugh Bonneville looks gorgeous for VJ Day."
Another wrote: "Jesus Hugh Bonneville has lost a shed load of weight."
Low carb diet
In another picture, which Hugh uploaded on Twitter, he once again looked almost unrecognizable. Hugh was going to meet an old friend and have a few glasses – he looked very healthy and happy.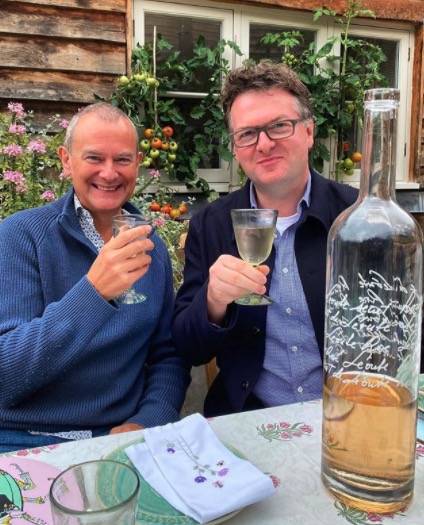 Hugh has previously struggled with a few extra pounds here and there, and openly talked about how he managed to adopt a healthier lifestyle. According to the Daily Express, he hired a personal trainer and changed his diet.
Those small changes saw him drop about 16 pounds. He spoke to the Telegraph about his low carb diet in 2009:
"Little and often, [his trainer] told me, and no carbs in the evening."
The post Downton Abbey star Hugh Bonneville's impressive weight journey appeared first on Happy Santa.