Elizabeth Taylor's grandson Quinn is all grown up – this is him today
|
The celebrated movie star Elizabeth Taylor had an astonishing career, covering more than six decades. She had a well-spoken and widely reported personal life, with the star being married eight times. She had four children, and today, her grandchildren are all grown up.
One of them, Quinn Tivey, is focused on keeping his grandmothers legacy alive.
We've seen pictures over and over again on celebrity children looking exactly the same as their parents. In some cases it practically looks like they could be sister or brothers.
Just have a look on Reese Witherspoon's daughter Ava Phillippe, who really could've been Reese's sister or twin.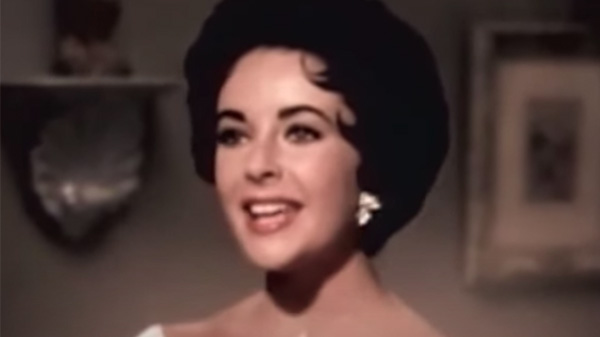 But celebrities from the 20th century aren't just having children. Now, many have had grandchildren and some of them really looks like their grandparents.
Elizabeth Taylor – the movie star
The celebrated star Elizabeth Taylor, one of the last stars of classical Hollywood cinema, is one of them, with some of her grandchildren looking exactly like her.
Elizabeth Taylor was born on Feb. 27, 1932 in London, England. Her parents, who were both American, were living in London when she was born. But shortly after the outbreak of World War II, Elizabeth with parents returned to the US, starting a new life in Los Angeles.
Taylor's parents were both art dealers and her mother had done some work as an actress before her marriage. Their creative side was passed over to Elizabeth as well, who stared dancing at a very young age.
Still a child, Elizabeth went for a screen test, and soon after signing a contract with Universal Studios.
READ ALSO: Pierce Brosnan's son Dylan is all grown up – and he looks just like his dad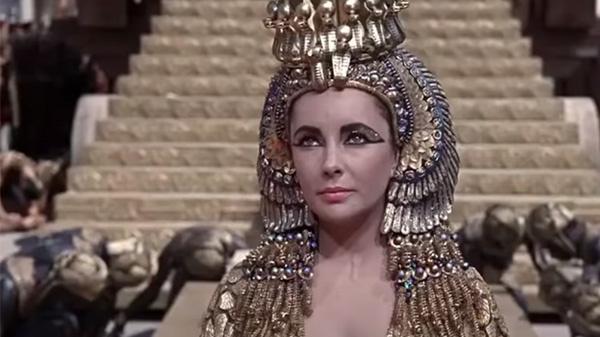 At the age of 10, she made her Hollywood debut in the comedy film There's One Born Every Minute (1942), which she followed up with bigger roles in Lassie Come Home (1943) and The White Cliffs of Dover (1944).
Breakthrough role
Later in 1944 Elizabeth Taylor had her big breaktrough role, starring in National Velvet. It was a huge hit with the then 12 years old Elizabeth, grossing more than $4 million.
Unlike other child stars, Elizabeth Taylor knew how to navigate in Hollywood, making the transition into a huge movie star.
She received two Academy Awards for Best Actress in a Leading Role for Butterfield 8 (1961) and Who's Afraid of Virginia Woolf? (1967), as well as receiving the Jean Hersholt Humanitarian Award, which is awarded to someone for its "outstanding contributions to humanitarian causes."
Further, Taylor had four additional nominations for an Academy Award, and no one will forget her classical role in the film Cleopatra (1963).
"I have never had an acting lesson in my life. But I've learned, I hope, from watching people like Spencer Tracy, Marlon Brando, Montgomery Clift, Jimmy Dean — all people who were finely tuned and educated in the art of acting," Taylor told Rolling Stone in 1987. "They were my education. I found quite early on that I couldn't act as a puppet — there would be something pulling my strings too hard — and that I did my best work by being guided, not by being forced"
Married eight times
But as much as she was succesful in her work, Taylor's, personal life often was described as "scandalous".
She was married eight times to seven men, wedding Richard Burton twice, and gave birth to four children: Michael Wilding Jr., Chris Wilding, Liza Todd, and Maria Burton.
READ ALSO: John Travolta's daughter Ella Bleu: Everything you need to know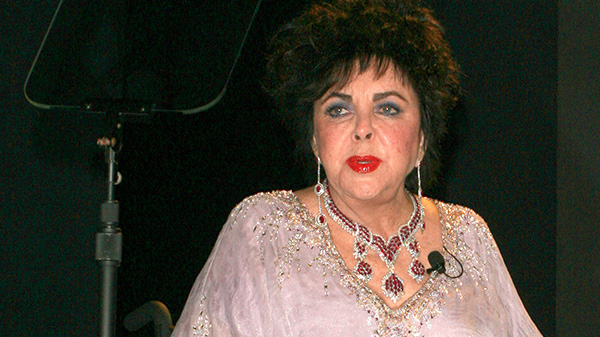 The well-respected actress suffered greatly the last years of her life. She'd had injurie, scoliosis and skin cancer, and endured more than 30 surgeries, according to ABC News.
Passed away in 2011
In 2011, Taylor was admitted to the Cedars-Sinai Medical Center in Los Angeles for congestive heart failure. She past away six weeks later, on Mar. 23, 2011.
"My mother was an extraordinary woman who lived life to the fullest, with great passion, humor, and love … We will always be inspired by her enduring contribution to our world," her son Michael wrote in a statement.
"I'm happy that she's out of her pain, because she was in a lot of pain," actress Debbie Reynolds told Access Hollywood shortly after Taylor's passing.
Before passing, Taylor had the blessing of having her kids and grandchildren over at her mansion in Bel Air, Los Angeles. Today there are ten of them, with many working hard to keep Taylor's legacy alive.
One of them are Quinn Tivey, who's know all grown up. And the fact is, he looks just like his grandmother!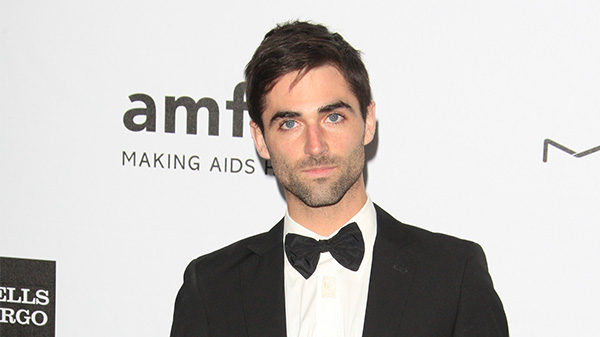 Quinn Tivey is the son of Liza Todd, the third child of Elizabeth Taylor, and Hap Tivey.
He was born in 1986, but on the contrary to his grandmother, he didn't grow up on the west coast.
Elizabeth Taylor – grandchildren
Liza decided to stay out of the spotlight, working as a sculptor. She's a big animal lover, living a quiet life near Hudson, NY. Hap Tivey, which Liza divorced in 2003, is an artist.
Quinn was working as a busboy and server t a steak house restaurant called The Quarry in Hudson Valley, New York.
He later studied film at the University of Southern California, and also holds an MFA from the School of Visual Arts. In his application to USC, he decided not to drop his granparents' name, according to NY Post.
He later would work on the 2010 film The Company Men as an assistent, in a movie which starred Ben Affleck.
It turned out, Quinn grew up to be an artist. He recalls growing up, admiring his beloved grandmother.
"I always knew her as grandma, but in her real life, she was still larger than life," he said in 2019, according to The Morning Show. "She was an amazing matriarch."
READ ALSO: Maggie McGraw – the middle daughter of Faith Hill and Tim McGraw is now all grown up
Quinn wasn't raised in Hollywood, meaning it was a pretty long trip to see his grandmother. But before she passed in 2011, he says that she loved to bring the family together for the holidays.
"You knew it was something special, especially coming from a rural town where I grew up, it was very different than what I was used to," Quinn explained.
Quinn Tivey
In an interview with The Hollywood Reporter, he spoke highly about his beloved grandmother as just a grandmother, not the legendary actress Elizabeth Taylor.
"We would lay in bed together, watching movies, chatting — she would give me advice. Those are some of the ways I remember her most," Quinn said.
Quinn and his grandmother Elizabeth Taylor lived very different lives. However, there is one thing that they definitely shared. Their looks.
You can clearly see the resemblance between grandson and grandmother!
In 1991, Elizabeth Taylor established The Elizabeth Taylor AIDS Foundation (ETAF) to raise funds and awareness to fight the spread of HIV/AIDS.
Following her passing, Quinn and his cousin attended an event in her honor, and that would be the starting point of him being involved in the Elizabeth Taylor AIDS Foundation.
Now, he's an ambassador for the foundation.
"Grandma devoted so much of her life to her foundation," Tivey told The Hollywood Reporter. "Her work with HIV/AIDS, and her fight against all of the social injustices that run alongside HIV/AIDS, is such an important part of her legacy. It is something that we are proud to honor and carry forth in all the ways that we are able."
Involved in AIDS Foundation
After his beloved grandmother's death, Quinn and his cousin participated in an event in her honor.
There and then, Quinn knew he wanted to be more involved in the Elizabeth Taylor AIDS Foundation.
"Through that experience we had the opportunity to see how crucial it was for her family to be participating in her legacy," he explained.
Since 2016, He's also a trustee of his grandmother's estate, collectively together with the foundation known as the House Of Taylor.
Quinn loved his grandmother like the beautiful woman and family member she was. To him, she wasn't the big movie star, but instead a loving family member
We're sure Elizabeth are watching from heaven, smiling!
Please, share this story with friends and family to honor the life of Elizabeth Taylor.
The post Elizabeth Taylor's grandson Quinn is all grown up – this is him today appeared first on Happy Santa.