Family of 12 loses everything after house fire weeks after father is furloughed due to pandemic
|
An early morning fire destroyed Tony Fisher and Arah Anderson's home in St. Louis at the end of May. Thankfully, the couple and nine of their 10 children, an older daughter was at her own apartment at the time, were able to escape the inferno.
But the massive fire destroyed their five-bedroom, three-bathroom home. They were left with nothing but the clothes on their back.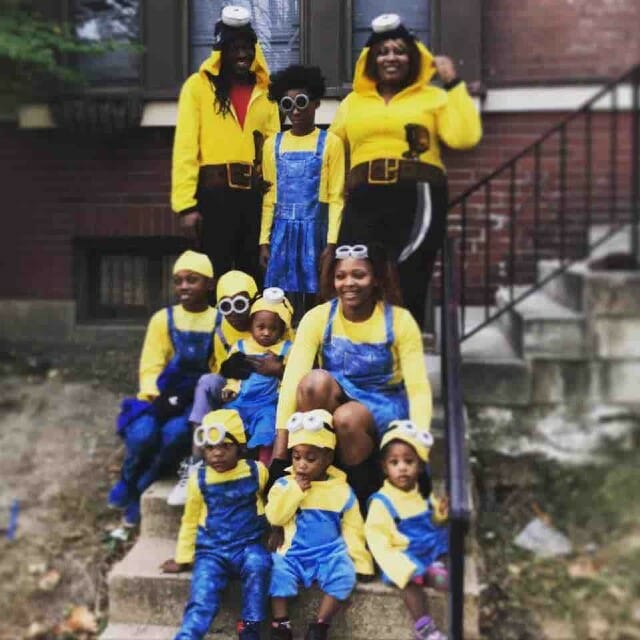 When they woke up to their smoke alarm, Zenique Gardner-Perry, a close family friend told FOX 2 Now, that Fisher had minutes to get his family to safety.
"Tony tried to make an exit plan. He could not get down the stairs – either the front stairs or the back stairs – so they realized they had to jump from the balcony," said Gardner-Perry. "Tony jumped down first. He jumped down and he asked Arah to throw him the babies – which she refused."
"I was panicking and hyperventilating," Anderson told PEOPLE. "It's traumatic for a mother because, man, imagine if I left a kid behind? I would be no good… and if I did I would go back in the fire to get them and probably kill myself."
Fisher and Anderson worked together to make sure their children, 1-year-old twins, 5-year-old triplets, three sons (6, 11, and 13), and a 14-year-old daughter, escaped unharmed.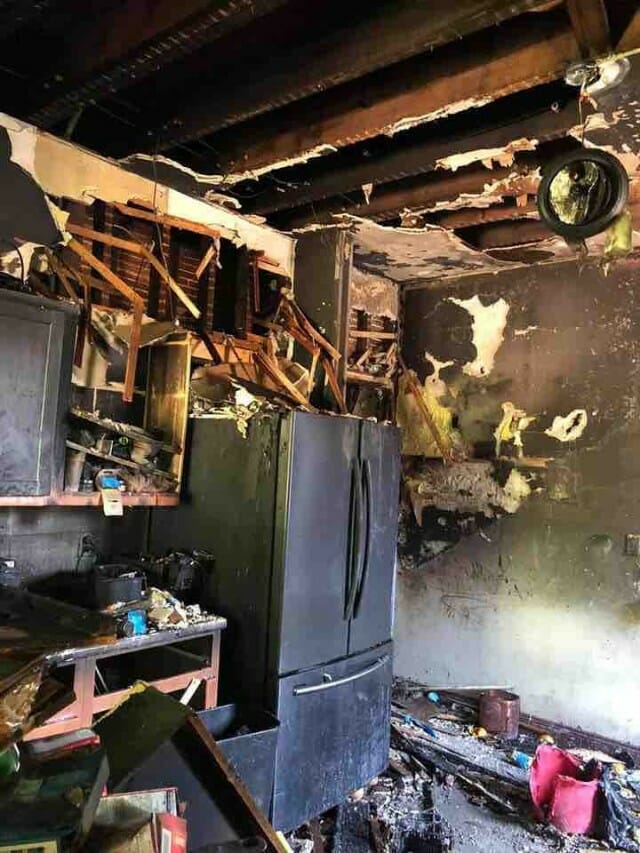 While the family was able to escape with their lives, they lost everything else, which was just another hit after an already difficult few months.
"It's been the first time I haven't been able to provide and it's totally out of my control," Anderson told PEOPLE.
When the pandemic hit, Fisher was furloughed from a job at the Marriott Grand Hotel in St. Louis, a job he held for more than six years. The father of 10 was the sole provider of the family.
Anderson was a stylist at Nordstrom before she became a stay-at-home mom.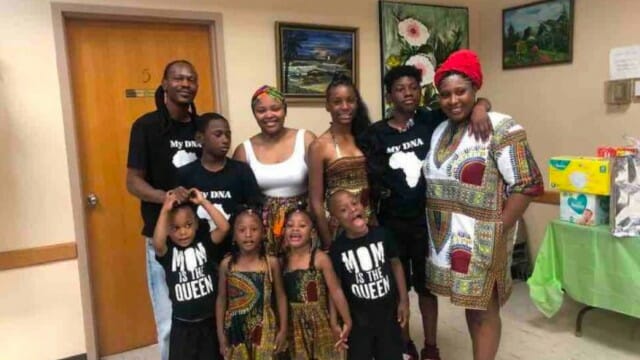 Following the devastating fire, the family had difficulty finding a place to stay due to COVID-19 concerns.
"This is the worst time that anything could've ever happened," Anderson said. "I've had a hard life but I always came out victorious… right now, I'm losing control. But I can't focus on me… I have to make sure the kids are okay."
A GoFundMe was started to help the family rebuild. So far they have received over $32,000 in donations.
This family needs everything. If you have it in you, would you consider donating or sharing with someone who may be able to help?
The post Family of 12 loses everything after house fire weeks after father is furloughed due to pandemic appeared first on Newsner English.