Father allegedly sets house on fire killing his 9-month-old daughter and her grandparents
|
[ad_1]

A 23-year-old New Jersey man is facing several charges after police say he intentionally set fire to a home that killed his 9-month-old daughter and her grandparents.
The fire happened around 3:40 a.m. Friday in Hamilton Township, New Jersey.
"It's very hard, it's terrible," Joseph Shamma told 6ABC. "My heart goes out to the family. I mean I see them every day. We weren't pals but they were regular people…it's horrible."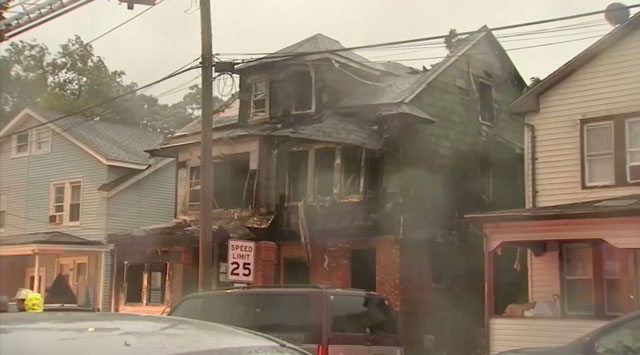 6ABC reports that prior to the fatal fire, the suspect, Michael Sanders, reportedly texted his daughter's mother, who lived in the house, and told her to get the baby out of the building.
Police believe Sanders took a taxi from Trenton, where he lives, to Hamilton Township.
Surveillance footage showed Sanders purchase a torch lighter and cigars from a gas station roughly 10 minutes before the first broke out.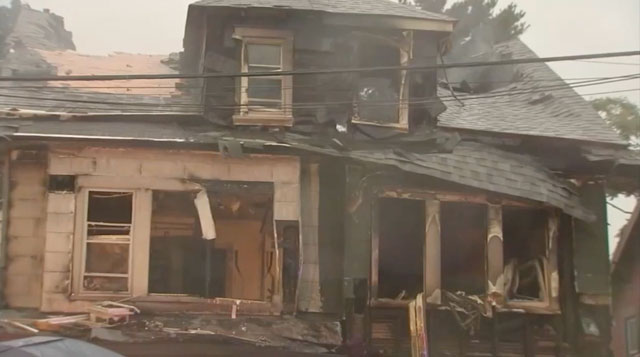 Unfortunately, Sanders' 9-month-old daughter, Malani Sanders, did not survive. Her grandparents, Tiffany Abrams-Jones, 42, and Prince Jones, 50, did not survive either.
Prince had been transported to the hospital, but later died due to his injuries.
Two other people who were in the home, including Malani's mother, are receiving treatment for injuries.
Sanders was arrested several days after the fatal fire at a hotel in a neighboring town.
He was arrested and currently faces three first-degree murder charges as well as arson.
A GoFundMe has been set up to help the family pay for three funerals.
I hope this man is held accountable for his actions. This is absolutely horrible!
Please share this on Facebook and join me in praying this family.
The post Father allegedly sets house on fire killing his 9-month-old daughter and her grandparents appeared first on Happy Santa.
[ad_2]