Father battling lung disease has dying wish fulfilled, dies one day after meeting his newborn son
|
[ad_1]

If you were given one last wish, what would it be?
Christopher Stone of Vance, Alabama knew he was dying, but there was one thing he wanted to do before he took his last breath: meet his newborn son.
And on April 24, one day before he died, his dream came true.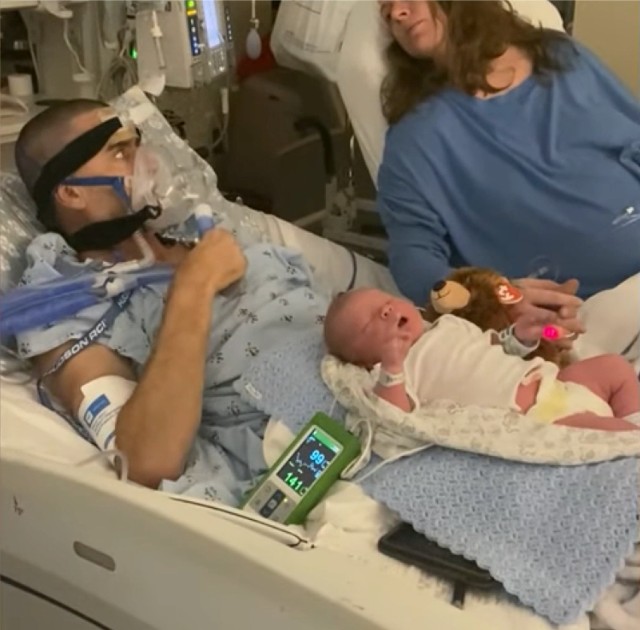 According to a GoFundMe, Stone, 48, developed pulmonary fibrosis, emphysema, and pulmonary hypertension "after many years of working hard to provide for his family."
Recently, he had to spend more time at UAB Hospital in Birmingham, Alabama receiving treatment.
He was in need of a lung transplant, but on April 21 he found out that was no longer an option because his body was too weak.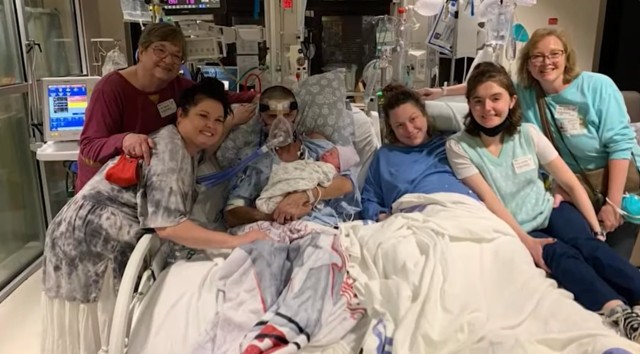 Christopher's daughter, Gracie, said, Brandi, stayed by her father's side from January to April, sleeping in a hospital chair the entire time, right up until she gave birth on April 24.
"Can you imagine being nine months pregnant and sleeping in a hospital chair besides your husband every night," Gracie told WVTM. "Like from January to April she did this. She never left his side."
After Brandi gave birth, hospital staff rolled her and the couple's baby into Christopher's ICU room so he could meet his son.
He died the next day.
"I held my baby. I kissed my wife. God is so good," Christopher wrote on a notepad after he met his child.
I'm so happy Christopher got to meet his new baby before he died. I hope his family finds some comfort in knowing he was able to meet his son before leaving his loved ones behind.
Share this on Facebook.
The post Father battling lung disease has dying wish fulfilled, dies one day after meeting his newborn son appeared first on Happy Santa.
[ad_2]