Father of 7 records heartbreaking goodbye message 2 weeks before passing away on Valentine's Day
|
[ad_1]

A 35-year-old father of seven from Manvel, Texas, recorded a heartbreaking goodbye message two weeks before losing his battle with COVID-19 on Valentine's Day.
As per reports, Charles "Charley" Torres was struggling to breathe as he told his three children and four stepchildren: "I love you with all my heart. I love you so much. Take care of your mother. I love you."
There were occasional moments of hope for Charley's family during his fight, but he tragically passed away 30 days after being admitted to hospital on January 15.
Alex Torres, Charles' father, said: "He went in and never came out.
"It's like losing your shadow. No matter where you go, you have him backing you up all the time."
Charley, a former firefighter with the Manvel Volunteer Fire Department, worked as a FEMA Disaster Assistance Specialist.
His mother, Joanie Torres, said: "He's always been a servant. He's done so many things for people. We always say, 'Charley's heart is bigger than his body,' and he's just that type of person."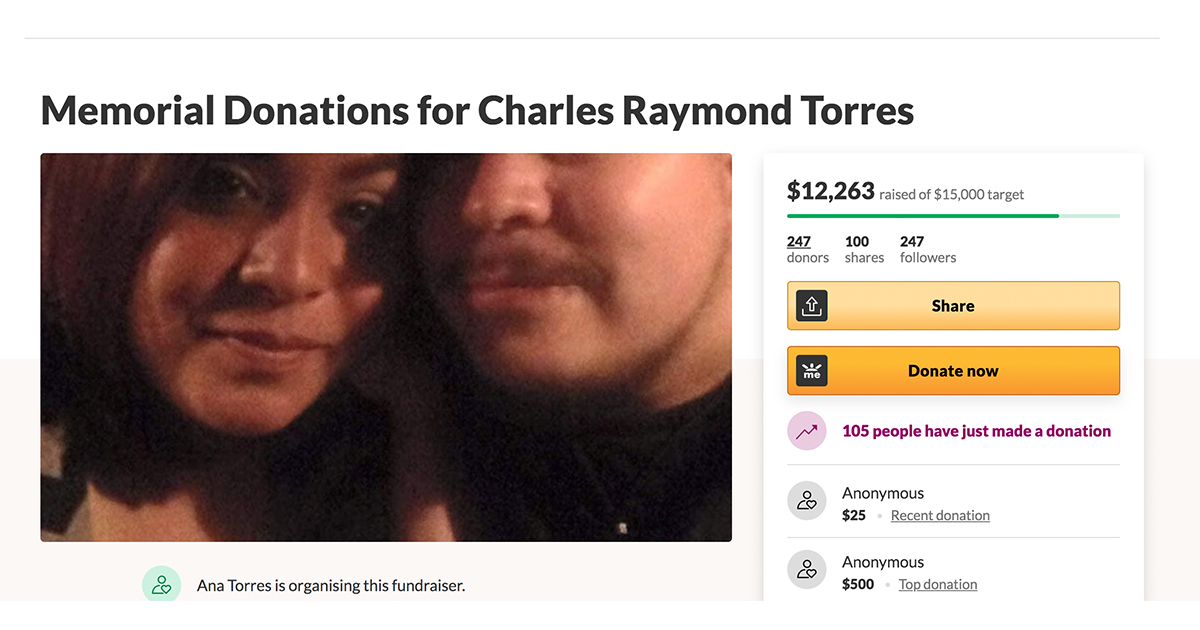 The 35-year-old leaves behind a family that includes three children and four stepchildren, three of whom are under the age of 6.
"He took them everywhere," Joanie said. "He did everything with them."
Of course, Charley's death from COVID-19 is far from an isolated case. As per the latest figures from the Texas Department of Health and Human Services, more than 43,000 Texans have succumbed to the virus so far.
Joe Biden this week issued some positive news on that front, suggesting that every adult American may be vaccinated by the end of May.
What do you think to the handling of the coronavirus pandemic in the United States? Could more have been done?
Let us know your thoughts in the comments box below.
Meanwhile, share this article on Facebook to pay your respects to Charles.
The post Father of 7 records heartbreaking goodbye message 2 weeks before passing away on Valentine's Day appeared first on Happy Santa.


[ad_2]