First-time client gives $5,800 tip to stylist and barbershop staff after business reopens
|
The beauty industry, particularly barbershops and salons, is one industry that seems to be at the forefront of businesses that are more than ready to reopen.
A salon owner in Dallas, Texas couldn't wait to open her business and eventually paid the price – she was arrested and sentenced to a week in jail – for opening prematurely.
Edward Landry, on the other hand, waited and his patience paid off, big time.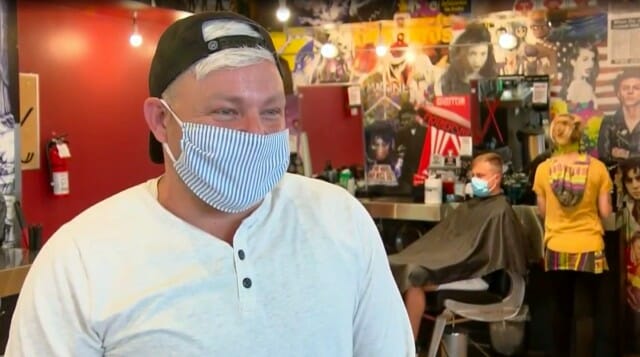 As soon as Denver, Colorado gave barbershops and salons the go-ahead to reopen, Landry was more than excited to get back to work at Floyd's 99 Barbershop.
"You're used to getting up every day, and you're seeing people and helping people and all the sudden that's not part of your life anymore," the hairstylist told CBS Denver.
Well, there was at least one customer who was more than happy to see a stylist after months without one.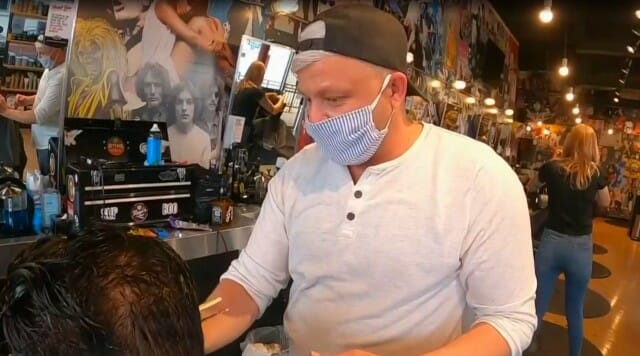 Jamie Repenning, president of the barbershop, said a first-time client came into the shop the day it opened and surprised the entire staff with an extremely generous tip.
"On Saturday we had a gentlemen walk in, first time client gets a haircut. On his way out he tipped the stylist $2,500, the manager $1,000 and the front desk $500," Repenning said.
Everyone else received a $100 tip.
"It's the pay it forward idea, and it helps bring back a sense of security in an uncertain time," Landry said.
That was such an awesome gesture. Wouldn't it be great if others followed in this person's footsteps?
Share this to inspire kindness.
The post First-time client gives $5,800 tip to stylist and barbershop staff after business reopens appeared first on Newsner English.