Florida man arrested after surveillance video captures him attempting to kidnap 11-year-old at bus stop
|
An 11-year-old girl is safe with her family after a 30-year-old man attempted to abduct her at a bus stop in West Pensacola, Florida.
TTuesday night, the Escambia County Sheriff's Office announced they had located and arrested 30-year-old Jared Stanga in connection with the attempted kidnapping.
The frightening incident occurred around 7 a.m. Tuesday morning at Old Corry Field Road and Perdido Street in West Pensacola.
Surveillance video captured a white Dodge Journey drive past an 11-year-old girl waiting for the bus. Approximately 90 seconds later the vehicle returned and parked at the end of the street.
A man jumped out of the SUV and ran towards the girl, grabbing her, and attempting to drag her towards his vehicle.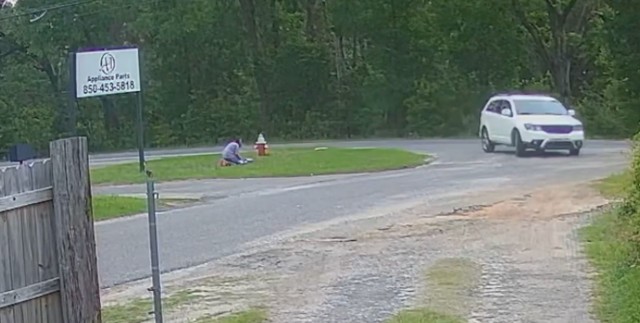 Luckily the girl was able to get away. She also wiped "blue goop" on him when she broke free.
Thanks to the video, police were able to identify and locate the man. He was arrested and charged with attempted kidnapping of a child under 13 and aggravated assault and battery.
But police believe this isn't his first attempt.
Authorities said that two weeks ago the girl told her principal that a man in a white vehicle approached her while she was at her bus stop. Police do not know if the man the girl saw two weeks ago was also Stanga.
However, according to police he does have a history that includes abuse of a child.
I'm so, so thankful this girl is safe, and I'm so glad the police were able to catch this man before he could hurt anyone else.
Share this on Facebook.
The post Florida man arrested after surveillance video captures him attempting to kidnap 11-year-old at bus stop appeared first on Happy Santa.