Florida school resource officer and nurse praised for saving high school student's life
|
[ad_1]

A Florida school resource officer and nurse are receiving praise after they saved the life of a high school student who collapsed on campus grounds on August 17.
The student is said to have recovered and already returned to class, thanks to their quick-thinking.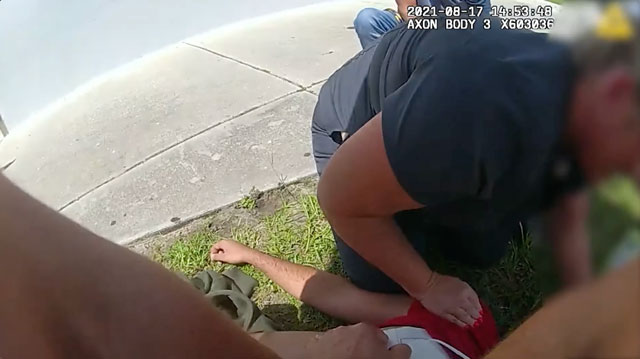 Alicia Robertson, Wharton High School's nurse, was walking across the Tampa, Florida school's campus around 3 p.m. when a student alerted her that another student had collapsed.
She quickly went to the scene and also called over the school's resource officer, Deputy William Mellana.
"I turned him over and assessed him and realized that his pulse was weak and thready," she said.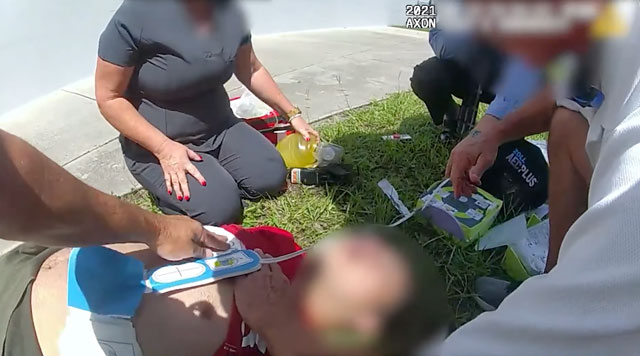 "He had what I was trained as agonal breathing, so it looked like he was breathing, it looks like his eyes were open, it would appear like he was responding to the nurse's chest sternum rubs, but the reality is he wasn't," Mellana said.
Mellana, who had also called for backup, and Robertson worked together using the school's AED to shock the student, and then proceeded to use CPR until EMS arrived.
Body camera footage captured the tense moments.
The student was transported to the hospital where they received treatment before being released, according to People.
In a statement praising Deputy Mellana, the Hillsborough County Sheriff's Office said the student has recovered and was able to return to class.
Thank you to both Alicia and Deputy Mellana for stepping up and saving this student's life. Without their help, there's no telling what may have happened.
Please share this story on Facebook to thank Alicia and Deputy Mellana.
The post Florida school resource officer and nurse praised for saving high school student's life appeared first on Happy Santa.
[ad_2]