Fort Hood soldier's skeletal remains found, officials suspect foul play
|
On Friday, authorities confirmed skeletal remains found in a field near Killeen, Texas were those of missing Fort Hood soldier Gregory Morales, 24.
Officials do suspect foul play.
Morales, who joined the Army in June 2015, was last seen driving his personal car outside of Fort Hood on August 19, 2019. He was reportedly days away from being discharged.
The Army was quick to mark him as AWOL, and 30 days later they classified him as a deserter.
For nearly a year his family has wondered what happened.
At some point, Fort Hood stopped their search efforts and gave Morales' name to authorities. If he was caught, he was to be brought back to Fort Hood to be Court Marshaled.
"My fear is we'll never find him," his mother, Kim Wedel, told KXXV, six months after her son's disappearance.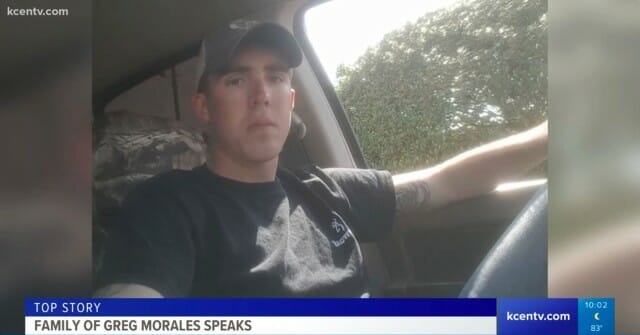 But on April 22, 2020, another soldier went missing from Fort Hood. For two months, friends, family, and strangers led search parties to find Private First Class Vanessa Guillen.
After two months, officials still had no lead, so they increased the reward for information about Guillen's whereabouts to $25,000.
Within days, Fort Hood officials received a tip about a body in a field in Killeen. They informed local officials.
"The skeletal remains of a missing Soldier discovered Friday in Killeen, Texas have been positively identified as those of Private Gregory Morales," the United States Army Criminal Investigation Command said in a statement, KXXV reported.
The 24-year-old soldier was identified using dental records.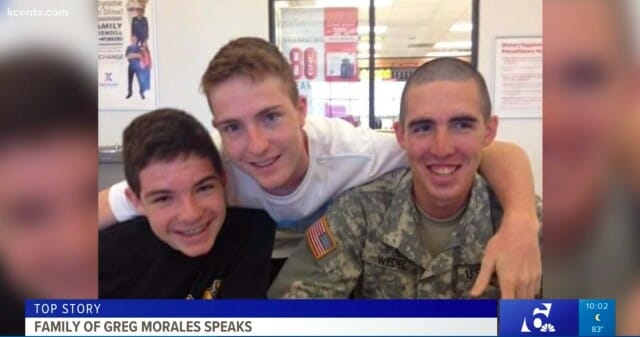 "We figured this was going to happen. Honestly, we didn't want it to happen, but he always called or texted," Nick Wedel, Morales' brother told KCEN. "He didn't go a day or a couple of days without talking to us. After he didn't talk to us for 10 months, we figured something happened. We honestly took it hard. We still are right now. It hurts but it's better to know now than have no information and still be left wondering."
"Nobody cared this much about Greg at all. It just really stings that it took another person going missing to even raise his reward and even care to go out and look," he said.
Officials are now offering a $25,000 reward for credible information about Morales' death. At this point in the investigation they do not have any evidence that it's related to Guillen's disappearance.
"When they just write somebody off just because they're missing it's wrong. Especially now we know something did happen and someone did do something to him," Wedel said. "He just ended up in a shallow grave in a field without anyone knowing where he was. They didn't go out to look for him and that really stings."
If you have any information about Gregory Morales' death, you are asked to contact Army CID Special Agents at 254-287-2722.
Please keep this soldier's family in your thoughts and prayers during this time. Share this to send them a prayer.
The post Fort Hood soldier's skeletal remains found, officials suspect foul play appeared first on Happy Santa.