Foster mom to twins urges 'we need to do better' after woman's ignorant comment
|
Raising children is the hardest job there is. My hats off to moms, dads, step parents or anybody who takes on the challenge.
Lauren Brooke was 25 when she decided to become a foster mom. Ever since she was a child, she felt she was destined for something far bigger than herself – now she's raising two beautiful twin boys.
But her journey has not been easy. They say you can't really realize how racist people can be until you see it first hand, something Lauren has unfortunately experienced more than once: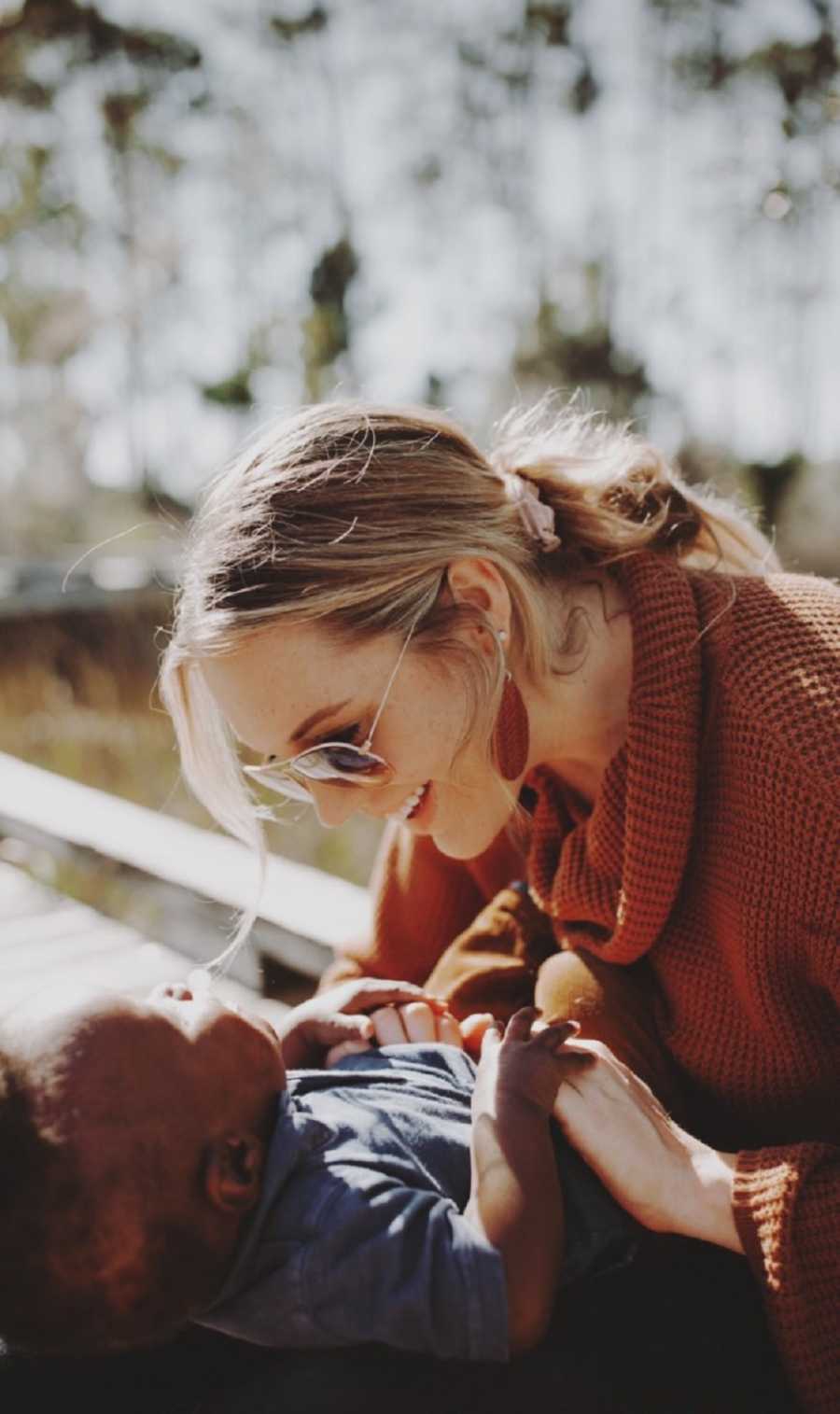 "I've spent months shocked into silence after hearing many untrue and hurtful stereotypes.
I remember the night I got my foster children B&B. I knew our life would look different to others. I knew there would be stares, but I don't think I was fully prepared for the conversations and comments that would unfold in our future.
One evening, I was at the grocery store when I had a woman come up to me and say, 'Oh, they must look like their daddy.' She preceded to say, 'Wow, those boys are lucky to have been chosen by a white woman.'
I didn't even know how to respond. I was shocked into silence. I looked at her and walked away without replying to her statement.
The truth is, it struck a cord in me. Because, to an extent, she was right. In my foster class I found out there were families that wouldn't accept a foster kid because the color of their skin. It angered me. The percentage of black children that get placed and adopted out of the foster care was an alarming low so hard for my heart to bear. So that comment the older lady in Publix said…was a reality that I once again had to be faced with.
That's just one story.
I've had people tell me that if they go back to their birth parents, they will have no chance in this life. To have people speaking over B&B in that way was unacceptable to me.
I've spent the last 6 months praying, investing, and educating myself on how I can love the twins' biological parents better. How I can help break their generational poverty and addiction that has been passed down in their family for many generations.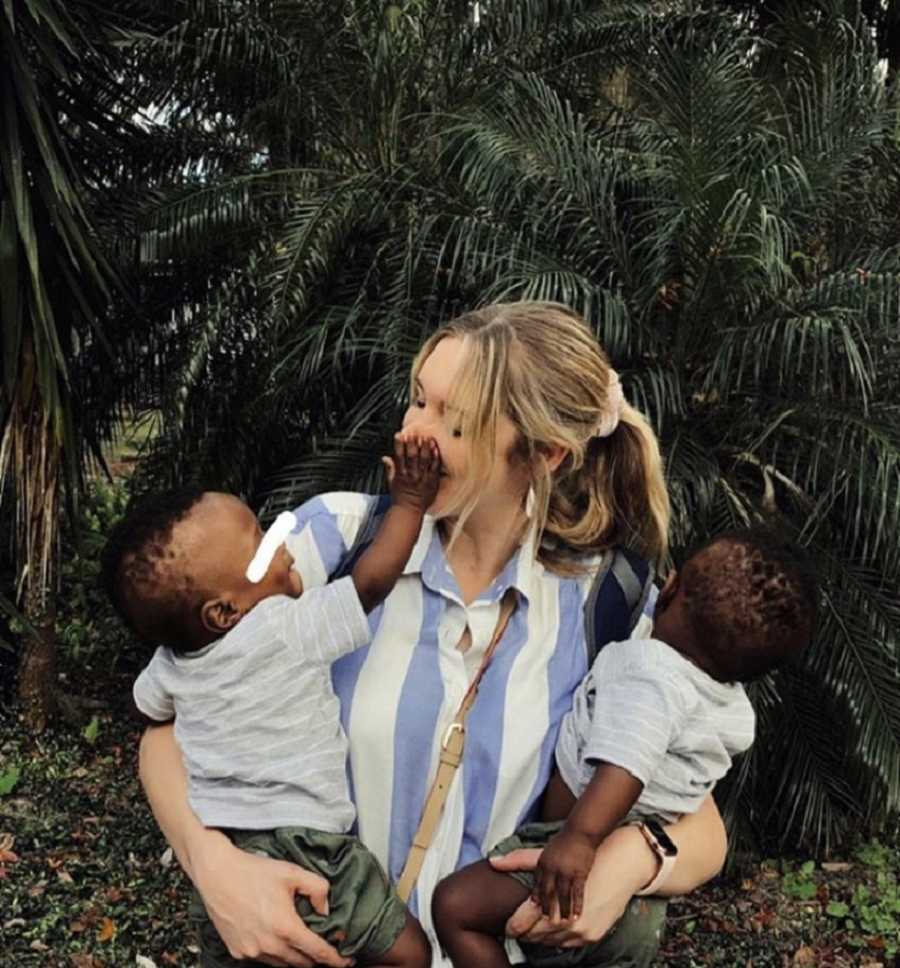 The majority of people are speaking against 'those type of people' because they don't fully believe in change; they don't believe in the hope that if they step out in faith and action, they can help change the history of two kids' lives.
Those are just two stories. The sad truth is there are countless more. And more than I've just experienced.
'Oh, they are going to be such good football players or basketball players!'
'Oh, I bet their family is super ghetto.'
'Black people are born in their DNA to be scared of dogs.'
'Oh, look at their cute monkey feet.'
'At least they are going to learn how to talk white.'
All these words should NOT be okay. They need to CHANGE.
WE CAN DO BETTER, BE BETTER."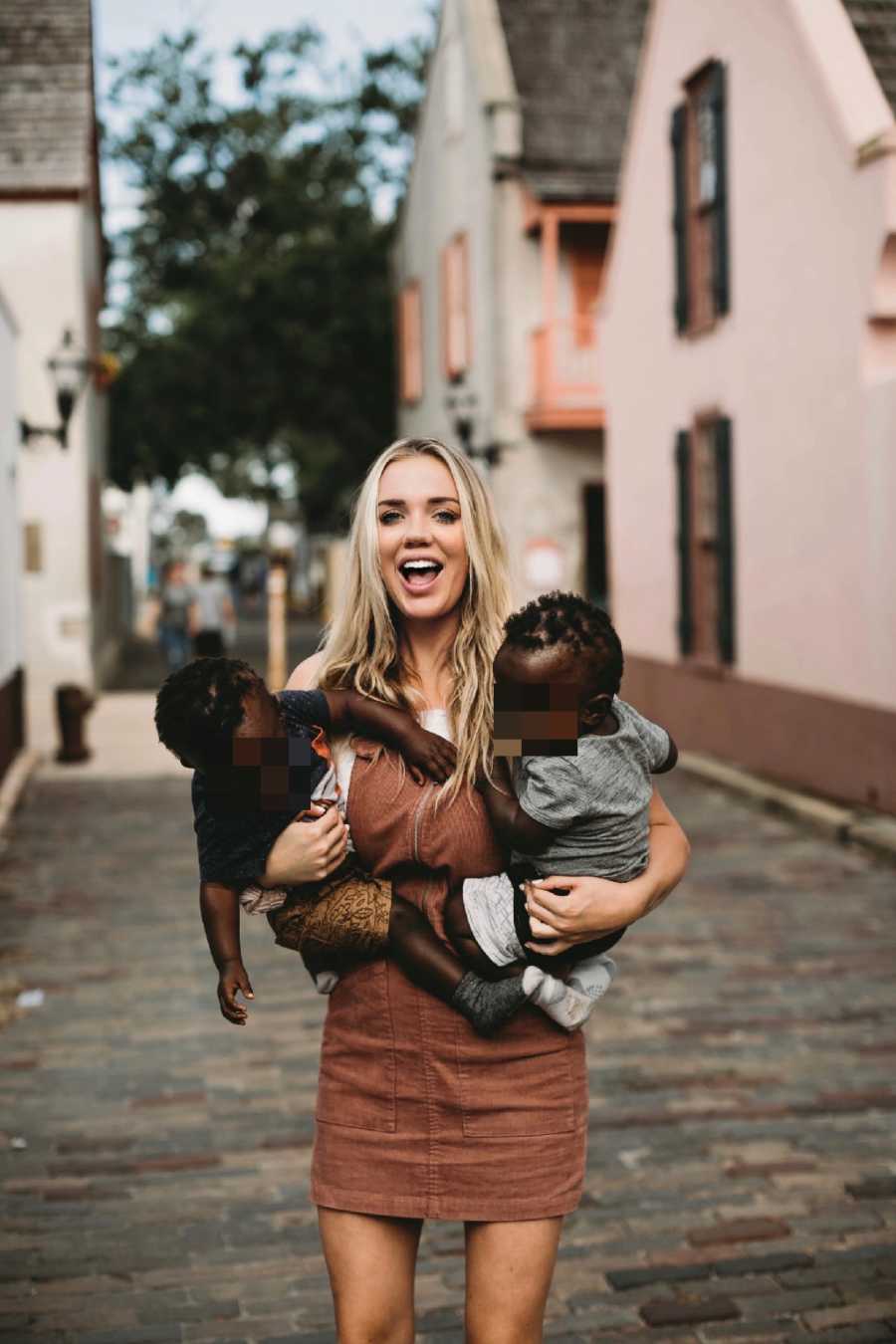 To Lauren; Thank you for the love you give to these beautiful children and thank you for being an awesome/caring foster mother/parent.
God is pleased and he will continue to give you strength!
The post Foster mom to twins urges 'we need to do better' after woman's ignorant comment appeared first on Happy Santa.