Friends and family help WWII veteran celebrate his 103rd birthday
|
[ad_1]

If there's one good thing that came out of this past year, it's how we celebrate birthdays.
From car parades to more intimate gatherings to really appreciating the ones we love, I hope those are the things that never change.
Recently, Art Raderer turned 103 years old and friends and family gathered to help him celebrate the milestone.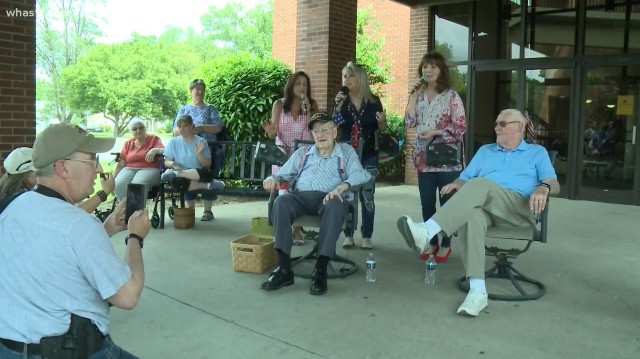 It wasn't easy for Raderer of Louisville, Kentucky to reach the ripe old age of 103.
He was born in Louisville during the 1918 pandemic, and when he was still a young child his father died. His mother was left to raise him and his three brothers.
Raderer graduated high school and was drafted into the Army in 1944.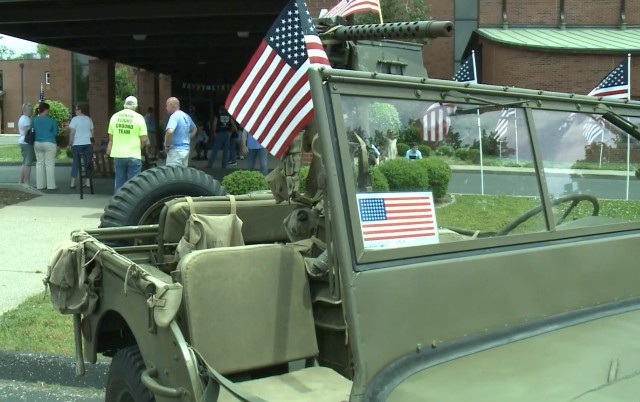 He found himself deployed to the Philippines in preparation for the invasion of Japan, but the ship he was on broke down.
Raderer eventually made it to the Philippines where he helped with construction, but the war ended before the 1629th Engineer Construction Battalion of which he was a part of were called upon.
Before returning to the United States to serve in the Kentucky National Guard, he spent some time stationed in Japan.
By the time he retired, 19 years later, he was a major.
Now he's happy to be celebrating his birthday with friends, family, and even some strangers who stopped to wish him well.
"It's well – it overwhelms me really, I don't know why people do that but it's always good to see all of your friends," he said.
Happy birthday, Art!
Share this post on Facebook to wish Art a very happy birthday.
The post Friends and family help WWII veteran celebrate his 103rd birthday appeared first on Happy Santa.
[ad_2]