Funeral home asks public to attend unclaimed veteran's funeral, hundreds show up to pay respect
|
When Petty Officer 3rd Class James Miske, 75, died on May 26, 2019, he had no known family.
Yet, at his funeral hundreds showed up to say goodbye and pay respect.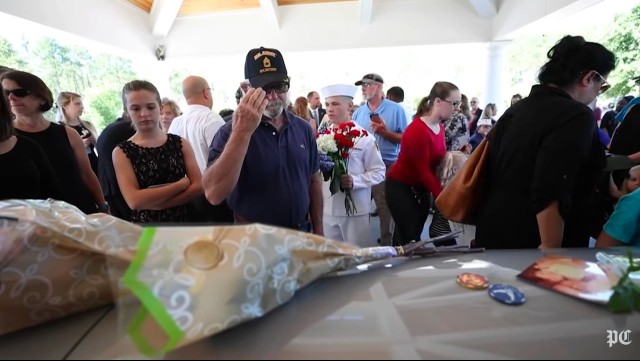 Miske, a Vietnam War veteran who served in the Navy, died in Columbia, South Carolina in 2019. When he died, attempts where made to locate family members, but no one could be found to make his final arrangements.
So, Caughman-Harman Funeral Homes stepped up and provided a burial service with full military honors for the Vietnam veteran.
Their efforts to give Miske a proper burial were supported by the Dignity Memorial Homeless Veteran Program, a program where Dignity Memorial funeral homes works with the U.S. Department of Veterans Affairs, Veteran Service Organizations, and other local groups and organizations to provide veterans with a dignified burial.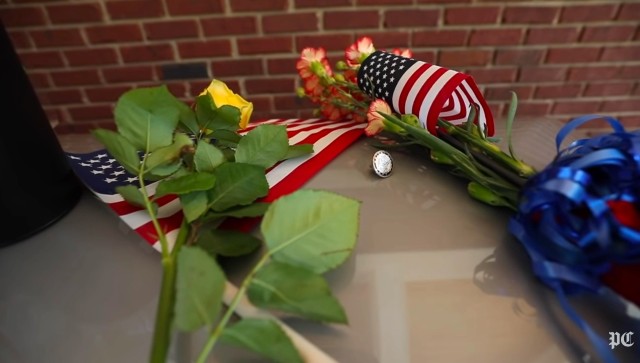 The funeral home invited the public to attend Miske's burial, and hundreds showed up.
"He is not unclaimed," William Lynch of Caughman-Harman Funeral Home said. "Not just a state, a country has come together to claim him as their own."
More than 150 Patriot Guard Riders showed up, along with countless others who wanted to pay their respects to a veteran.
"Every veteran deserves to have his family with him in his final formation, and we are here for his final formation," Tom Yeoman, who attended the funeral, said.
It makes my heart swell that so many people showed up to this veteran's funeral. While he may not have had any biological family, he had so many people that supported him and loved him.
My only hope is that at some point in his life he realized how much we all appreciated him.
The post Funeral home asks public to attend unclaimed veteran's funeral, hundreds show up to pay respect appeared first on Happy Santa.