George Floyd's brother and children condemn violence following weekend protests
|
Dozens of protests and riots have taken place around the world since George Floyd died while in police custody on May 25.
While many protests have been peaceful, some have become violent and turned into riots. City officials have called for an end to the violence, and now members of George Floyd's family are speaking out.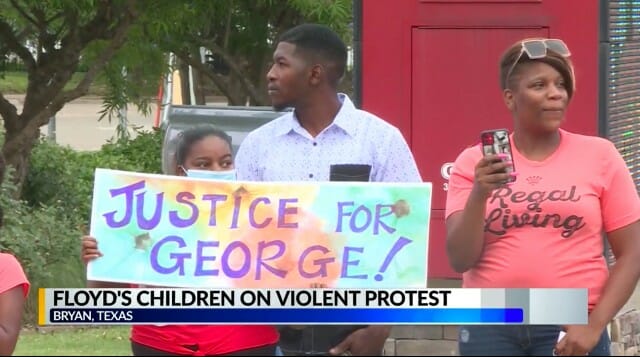 "[S]ometimes I get angry, I want to bust some heads, too," Terrence Floyd told ABC News. "I wanna … just go crazy. But I'm here. My brother wasn't about that. My brother was about peace. You'll hear a lot of people say he was a gentle giant."
George's younger brother, Terrence, said he felt the same anger, but didn't want the violent demonstrations to overshadow his brother's memory.
"It's OK to be angry, but channel your anger to do something positive or make a change another way because we've been down this road already," he said during an interview with Good Morning America. "The anger, damaging your hometown is not the way he'd want."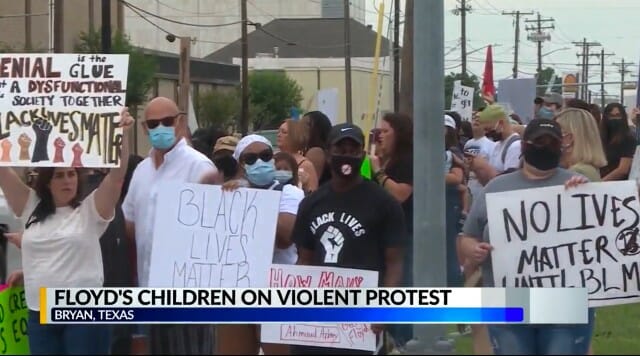 Terrence urged those destroying property to reconsider their destructive behavior.
"If his own family and blood are trying to deal with it and be positive about it, and go another route to seek justice, then why are you out here tearing up your community?"
'So just relax. Justice will be served.'
Floyd's children, who live in Bryan, Texas also denounced the violent riots that took place over the weekend.
"The violence is not the right way to do it," Connie Mason said.
Mason and her brother, Quincy Mason Floyd, attended a Black Lives Matters demonstration over the weekend in Bryan, Texas. The protest was peaceful and according to Quincy, showed his father a lot of love.
"Everyone is coming out and showing him love. I love this. My heart is really touched by all this," he said.
As demonstrations continue, Terrence wants those participating in them to remember who they're honoring.
George was a man of "positivity" and "motivation."
"Do something positive. Stop making excuses," he said. "And that's what I feel is going on: They're using this as an excuse to be stupid."
Share this if you stand against racial injustice.
The post George Floyd's brother and children condemn violence following weekend protests appeared first on Newsner English.